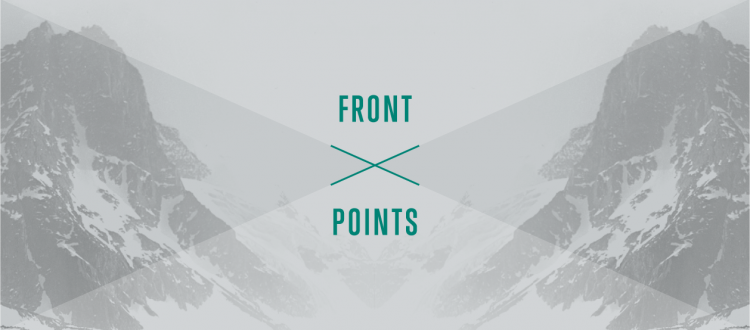 Much Ado About Coronavirus and 23andMe Hits the Wall
This was a quiet week in biopharma. Review it in your weekly Frontpoints.
This Week in Alarmism
Every year, we hear about an infectious disease scare that generates massive coverage, way out of proportion with the actual threat posed. Remember Mad Cow disease, SARS, Bird flu, Ebola, etc. etc? I've been in newsrooms providing saturation coverage of such things, and seen befuddled looks from colleagues when I've spoken up in meetings that it's mostly BS alarmism we should ignore.
This week, we had a coronavirus scare out of China. First, we were scared of the possibility it could be spread via human-to-human contact. Then we heard of an infected individual arriving in the United States (not far from me, in Everett, Wash.). We've heard that a single carrier infected 14 healthcare workers, making this pneumonia-like bug rather contagious. As of Thursday, a reported 25 people have died from the infection, making this non-trivial. But then the World Health Organization decided not to declare it a global health emergency. Somewhere in the middle there, we saw some diligent researchers get to work on potentially quick vaccination strategies that make logical sense (mRNA from Moderna), and others that are almost surely just shameless headline chasers with vaporware who are seeking a quick hit for their stock price.
The thing to remember here is that what's scariest about any new infectious disease threat is the fear of the unknown. We are learning about this one at a rapid clip. I'll stay calm for now, and let the facts come in before reaching any sweeping conclusion.
Financings
Annals of Manufacturing
Deerfield and The Discovery Labs outlined a rather large investment in a cell and gene therapy contract manufacturing facility in greater Philadelphia. The lack of capacity to meet anticipated future demand is the play here.
Personnel File
23andMe, citing slumping demand for personal genetic tests, laid off 100 workers (14 percent of its workforce).
Emeryville, Calif.-based Zymergen, a materials science company, named Jay Flatley and Sandra Peterson to its board. Flatley is the former CEO of Illumina, and Peterson is former group worldwide chair of Johnson & Johnson.
Krystal Biotech, a Pittsburgh-based gene therapy company, named Jennifer Chien as chief commercial officer. She was VP and head of genetic diseases at Sanofi Genzyme.
San Diego-based Kura Oncology said chief medical officer Antonio Gualberto is leaving the company, and being replaced by Bridget Martell on an acting basis.
Cambridge, Mass.-based Acceleron Pharma said John Quisel, its EVP and chief business officer, is leaving to become a startup CEO.
San Diego-based Turning Point Therapeutics named Garry Nicholson to its board. He's a former president of Pfizer oncology.
Worth a Read
Regulatory Action
Cambridge, Mass.-based Epizyme won the green light from FDA to start selling tazemetostat (Tazverik) for patients with epithelioid sarcoma. The drug is the first EZH2 inhibitor. The drug generated an Overall Response Rate of 15 percent in the 62 patients tested. Epizyme chose not to disclose the price in its approval press release.
Horizon Therapeutics won FDA clearance to sell teprotumumab-trbw (Tepezza) for thyroid eye disease. Approval came ahead of the agency's Mar. 8 review deadline.
Medtronic won FDA approval for the world's smallest pacemaker.
Tweetworthy