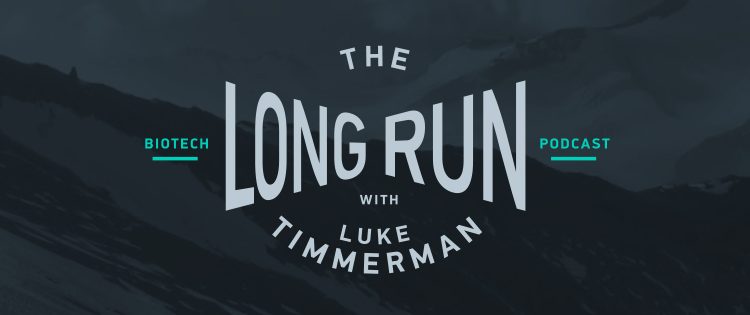 From Farm Field to MIT Lab: Phil Sharp on The Long Run
Today's guest on The Long Run is Phil Sharp.
Phil is one of the world's most influential biologists and scientific entrepreneurs.
Phil won the Nobel Prize in 1993 for his work on RNA splicing. Back in the 1970s in his MIT lab, he looked at the basics of RNA splicing. That paved the way for the discovery of "discontinuous genes." Essentially, he showed that during mRNA splicing, cells can edit out certain snippets of genetic code (introns). That means that what we think of as a gene can lay down different instructions, for making more than one different kind of protein. That basic insight sheds light on what goes awry with cancer and certain genetic diseases.
Coming of age as a biologist in the late 1970s, Phil was in the right place at the right time. He paired up with the trailblazing biologist Wally Gilbert of Harvard, and others, to co-found Biogen in 1978. The biotech industry was just beginning.
In this episode, we started by talking about Phil's upbringing on a family farm in Kentucky. His path was not pre-ordained. In this conversation, he talks about finding his way as a young man in science. Toward the end, we touch on the early days at Biogen.
We didn't discuss the more recent chapters of his career, which includes the co-founding of Alnylam Pharmaceuticals, the RNA interference drug developer, in 2002. That would take more than an hour.
Now before we start the episode, a couple quick things.
Today's sponsor is PPD Biotech.


As your drug development program advances, it's critical to select the right CRO partner for your innovative therapy. With a full set of development services and global reach, PPD Biotech offers teams that are dedicated to biotech and small to mid size pharma.
PPD Biotech knows that every milestone, every project update, every change in direction is important. Committed to close alignment and the right cultural fit, PPD Biotech works as an extension of your team every step of the way to find innovative solutions that get your treatments to the clinic faster.
To learn more about PPD Biotech visit www.PPDbiotech.com.
Are you a marquee service provider to the industry, eager to get your name out in front of the biotech leaders who listen to this show? Ask me about sponsorship opportunities. luke@timmermanreport.com.
Now, please join me and Phil Sharp on The Long Run.