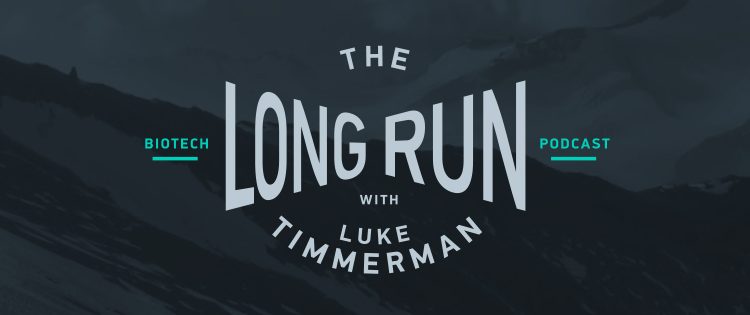 The Road Less Traveled in Biotech: Abe Ceesay on The Long Run
Today's guest on The Long Run is Abe Ceesay.
He's the CEO of Cambridge, Mass.-based Tiburio Therapeutics.
The company is developing a couple of drug candidates for rare neuroendocrine tumors. It raised $31 million in a Series A financing in January 2019 from NEA, Lundbeckford Ventures, Longitude Capital, and Alexandria Real Estate Equities.
Abe is in his early 40s, and has gotten to this point as a first-time CEO through a pretty unusual journey by biotech standards. He didn't go to medical school, or get a PhD. He didn't really know what he wanted to do for a while after graduating from college. He learned about biotech, fixed his gaze on the amazing things happening around Kendall Square, and basically worked his tail off to get in the door as an intern at Genzyme.
Abe thrived in a series of roles at that pioneering biotech company, and that experience propelled him to where he is today.
Abe also happens to be African American. His life experience, especially his youth, is quite different from most people who end up occupying the corner office at biotech companies.
He's thoughtful and open in this conversation. I think Abe is an inspiring person, and I'm thankful that was he willing to come on the show, and reflect a bit on how the industry can create more space for people from diverse backgrounds who don't always get the opportunity, but who do have something substantial to contribute if given a chance.
Please join me and Abe Ceesay on The Long Run.