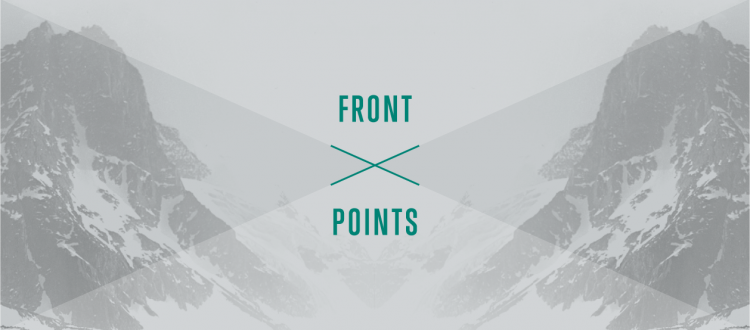 J&J Vaccine Study Paused, Lilly Antibody Paused, and Regeneron's Ebola FDA Approval
It's hard to tell yet whether the J&J vaccine and Eli Lilly antibody trials are suffering from momentary blips, or something more serious on the safety front.
The AstraZeneca vaccine trial has been stuck on pause in the US since September, which seems like a rather lengthy delay in pandemic terms. Let's hope they all get back in the saddle shortly.
Catch up on the main happenings of the week in biotech, and try not to get blinded by the distortions of election season.
Save yourself some time and keep things in perspective with Frontpoints.
Vaccines
Johnson & Johnson said it put a temporary pause on all dosing with its adenoviral vector-based, single-shot vaccine candidate for COVID-19 after observing an "unexplained illness in a study participant." The halt of all clinical trials with this vaccine candidate includes the ongoing Phase III Ensemble trial, was done in accordance with company policies, and isn't a clinical hold imposed by the FDA, the company said. I'll be interviewing J&J chief scientific officer Paul Stoffels on a panel at BIO-Europe Oct. 26, and will be sure to ask him about the latest on this program (which hopefully will be back enrolling participants by then).
Sanofi and Lexington, Mass.-based Translate Bio said their mRNA vaccine candidate passed preclinical studies in mice and monkeys, and is being readied to enter clinical trials in the fourth quarter of 2020. The mRNA vaccine candidate generated dose-dependent levels of binding antibodies and neutralizing antibodies to the SARS-CoV-2 spike protein. Scientists at the companies also saw a Th1-biased T cell responses against virus in mice and monkeys. The vaccine is being developed in a two-shot regimen, given three weeks apart. (Preprint article here.)
Treatments
Remdesivir, the antiviral developed by Gilead Sciences, didn't offer a survival benefit to hospitalized patients in the long-awaited Solidarity trial of 11,000 patients, according to a copy of the World Health Organization study first reported by the Financial Times. The drug also had little effect on hospitalization time. The preprint summary came out later in the day on MedRxiv.
AstraZeneca said it has advanced its long-acting antibody therapy combination, AZD7442, for COVID-19 into a pair of Phase III trials that will enroll 6,000 patients. The LAABs were optimised with half-life extension and reduced Fc receptor binding, and they should provide six to 12 months of protection from COVID-19, the company said. The US government is set to spend $486 million to get access to 100,000 doses, and it can acquire another 1 million doses, the company said.
Eli Lilly and Incyte said baricitinib (Olumiant), a JAK1/JAK2 inhibitor for rheumatoid arthritis, was found to shorten the time to recovery from COVID-19 when given in tandem with remdesivir, compared with remdesivir alone. Patients on the combo got out of the hospital in a median time of 7 days, compared with 8 days for those in the control group. The combo appeared marginally better on survival rates than remdesivir alone, but the difference wasn't statistically significant, Lilly said. The data came from the Adaptive COVID-19 Treatment Trial, sponsored by the National Institute of Allergy and Infectious Disease.
The NIH said it paused a clinical trial of Eli Lilly's monoclonal antibody for COVID-19, LY-CoV555, after a Data Safety Monitoring Board reported that study had reached a "predefined boundary for safety" after five days of treatment.
Regulatory Action
The FDA cleared Regeneron Pharmaceuticals to market atoltivimab, maftivimab, and odesivimab-ebgn (Inmazeb), a three-antibody mixture, as the first treatment for Ebola virus in adults and children. This landmark therapeutic approval comes 10 months after the agency approved the first Ebola vaccine, designed to prevent infections. The Ebola work at Regeneron in recent years set the stage for it to move with clarity and speed on its double-antibody cocktail for SARS-CoV-2.
Waltham, Mass. and Dublin-based Alkermes won a 16-1 positive recommendation from an FDA advisory committee that evaluated ALKS3831 – its combo of olanzapine/samidorphan – as a once-daily, oral atypical antipsychotic drug candidate for adults with schizophrenia and for bipolar I disorder. The advisory committee also voted 13-3 that the company had adequately characterized the safety profile.
Beckman Coulter received an Emergency Use Authorization from the FDA for an IgM antibody test that that the company said demonstrates 99.9% specificity and 98.3% sensitivity for the spike protein of the SARS-CoV-2 virus. It's part of a suite of serology tests, including an IgG assay cleared in June.
Dallas-based Livmor won FDA 510k clearance for a wearable device that provides continuous monitoring of pulse rhythms to detect atrial fibrillation.
Cambridge, Mass.-based Voyager Therapeutics said its IND to begin clinical trials of a gene therapy for Huntington's disease was placed on hold by the FDA because of questions about chemistry, manufacturing and controls (CMC).
Deals
Eli Lilly agreed to acquire Cambridge, Mass.-based Disarm Therapeutics for $135 million upfront, plus $1.2 billion in potential milestone payments. Disarm is in preclinical development with SARM1 inhibitors for axonal degeneration diseases such as peripheral neuropathy, amyotrophic lateral sclerosis, and multiple sclerosis.
Japan-based Astellas Pharma agreed to acquire Berkeley, Calif.-based iota Biosciences for $127 million to get the rest of the company that it doesn't already own, plus another $176 million to iota shareholders if certain milestones are met. Iota is developing ultra-small implantable medical devices to advance the field of bioelectronics.
Cambridge, Mass.-based Dyno Therapeutics, the developer of AAV-based vectors for gene therapies, struck a partnership with Roche. Dyno is getting an undisclosed upfront payment, and total deal value with milestones worth $1.8 billion.
Data That Mattered
Pfizer's CDK4/6 inhibitor for HER2-negative breast cancer, palbociclib (Ibrance) failed in a Phase III clinical trial of patients with early breast cancer who have residual invasive disease after completing neoadjuvant chemotherapy.
Boston-based Vertex Pharmaceuticals shut down a Phase II clinical trial of VX-814 for alpha-1 antitrypsin deficiency after seeing elevated liver enzymes in several patients. Vertex stock plunged 20 percent on the news of the new safety signal. The company has another compound, VX-864, that's structurally distinct and also in Phase II development for AATD.
Cambridge, Mass.-based Sage Therapeutics reported positive interim results from the Phase III Shoreline study that looked at zuranalone, an oral GABAA receptor-positive allosteric modulator for major depressive disorder. The drug is designed to be given in a two-week course of treatment, and therapy can be resumed on an as-needed basis. About 70 percent of patients in the study only needed one or two treatment courses, the company said. Sage said it expects more data in the first half of 2021.
Tarrytown, NY-based Regeneron Pharmaceuticals and Sanofi said dupilumab (Dupixent) passed a Phase III clinical trial for children ages 6-11 with uncontrolled moderate-to-severe asthma. The antibody, which inhibits the inflammatory cytokines IL-4 and IL-13, reduced severe asthma attacks by 65 percent compared with placebo after one year. Researchers also saw improved lung function within two weeks, which continued through the 52-week study.
Belgium-based Galapagos NV and its partner, Servier, reported that an experimental drug for knee osteoarthritis failed in a 52-week Phase II study of 932 patients.
San Diego-based Gossamer Bio said it missed the primary endpoint in a pair of Phase II studies, with its drug candidate for moderate-to-severe eosinophilic asthma, and for chronic rhinosinusitis.
Science
Science Features
The Infodemic
Strategy
Building Trust, or Eroding Trust?
Manufacturing
Our Shared Humanity
Investigative Reporting
Public Health
Politics
Perspective
This Week in Drug Pricing
This Week in the Opioid Crisis
Johnson & Johnson reported in its third quarter earnings statement that it will pony up another $1 billion as part of the settlement with state Attorneys General for its role in the opioid epidemic. The company's total liability now stands at $5 billion.
Financings
Canaan Partners raised its 12th fund. This one is worth $800 million, and will be put to work in healthcare and technology companies.
Cambridge, Mass.-based Codiak Biosciences, the exosome therapeutics developer, raised $82.5 million in an IPO priced at $15 a share. (See TR coverage of Codiak's partnership with Sarepta, June 2020).
Cambridge, Mass.-based Nimbus Therapeutics, the small molecule drug discovery operation that leans heavily on structural biology and computational chemistry, secured a $60 million private financing from RA Capital Management and BVF Partners to continue advancing its Tyk2 inhibitor into Phase II, an HPK1 inhibitor into the clinic, and more preclinical candidates. (See TR coverage of Nimbus / Celgene partnership, Oct. 2017).
San Francisco-based Vineti, the developer of a digital platform to manage distribution of personalized gene and cell therapies, expanded its Series C financing by an additional $33 million, bringing the total to $68 million. Cardinal Health led the deal, and Marc Benioff joined the syndicate. (See TR coverage of Vineti's initial Series C close, Feb. 2020).
San Diego-based RayzeBio raised $45 million in a Series A financing to develop a new platform for radiopharmaceuticals for cancer. Versant Ventures and venBio co-led, and were joined by Samsara BioCapital. (See TR coverage).
Seattle-based NanoString Technologies, the maker of life sciences tools, raised $230 million in a public offering at $40 a share. (See recent TR article by Nanostring's Sarah Warren and Jason Reeves about spatial biology research into COVID-19).
San Francisco-based Spruce Biosciences raised $103 million in an IPO priced at $15 a share. The company is working on rare endocrine disorders.
Switzerland-based VectivBio raised $110 million to advance Phase III development and commercialization of apraglutide, a GLP-2 analogue to treat short bowel syndrome.
Dublin-based Priothera raised 30 million EUR to develop oral sphingosine 1 phosphate (S1P) receptor modulators for hematological malignancies. Fountain Healthcare Partners and HealthCap co-led.
UK-based Oxford Nanopore raised $100 million to advance its commercial work, and further R&D, of its nanopore-based DNA/RNA sequencing technology.
Beijing and Cambridge, Mass.-based EdiGene raised about $67 million in a Series B financing to advance its gene editing programs into clinical trials.
Watertown, Mass.-based SQZ Biotechnologies, the developer of cell therapies for cancer and infectious disease, filed an S-1 prospectus with the SEC to raise up to $75 million in an IPO.
San Diego-based Evofem Biosciences, a women's health company, raised $25 million in convertible debt from Adjuvant Capital.
Branford, CT-based Azitra raised $17 million in a Series B financing to advance a microbiome-based therapy for dermatology indications. Leaps by Bayer led.
Personnel File
Cambridge, Mass.-based Dewpoint Therapeutics hired Ameet Nathwani as CEO. (See TR coverage of Dewpoint and its membraneless organelles for drug discovery, Apr. 2019).
Joe Anderson joined France-based Sofinnova Partners a partner in its crossover fund. He comes from Abingworth.
Tom Graney, formerly of Vertex, joined Belgium and Boston-based Oxurion as CFO. The company is working on treating diabetic macular edema.
Germany-based Merck KGaA said Luciano Rossetti is retiring as global head of R&D for healthcare. He'll be replaced by Danny Bar-Zohar, who joins the company Nov. 1, and Joern-Peter Halle. Bar-Zohar takes on the development work, while Halle will oversee research.
San Carlos, Calif.-based Nautilus Biotechnology, a proteomics company, hired Nick Nelson as chief business officer.
San Diego-based Effector Therapeutics, the developer of selective translation regulator inhibitors (STRIs) for the treatment of cancer, hired Premal Patel as chief medical officer.
Menlo Park, Calif. and Dallas-based ReCode Therapeutics, working on respiratory diseases, hired Julie Eastland as chief operating and chief financial officer.