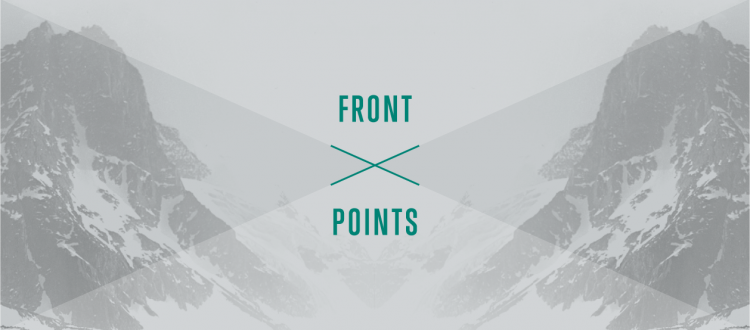 Moderna, Pfizer Nail COVID-19 Vaccines. Now Comes the Hard Part
It wasn't the dominant headline it should have been, and few are in the mood to celebrate with the pandemic out of control, but this was a week to celebrate a monumental scientific victory that provides hope for 2021.
Moderna dazzled everyone on Monday by reporting its mRNA vaccine candidate for COVID-19, developed in partnership with the National Institute for Allergy and Infectious Disease, was 94.5 percent effective at preventing people from getting sick. The data were strong. Of the 30,000 volunteers who enrolled in this study, 90 in the placebo group came down with COVID-19 compared with 5 in the vaccine group.
Importantly, of the 11 cases of severe disease spotted in the study, all were among people in the placebo group. Most of the reported adverse events were mild to moderate, with injection site reactions and fatigue showing up in small numbers.
Science showed it can light the way out of the pandemic.
A couple days later, we got further evidence.
Pfizer and BioNTech showed that a competing mRNA vaccine technology is also the real deal for COVID-19. The companies provided a detailed update from its 43,000-participant study of its COVID-19 vaccine. Pfizer/BioNTech showed theirs was 95 percent effective, with 162 cases of disease showing up in the placebo group compared with 8 in the vaccine group. That same level of protection extended to people over 65 – a key subgroup of vulnerable people.
We can expect more vaccines to come down the pike from other companies using different platforms.
That's the good news. The biopharma community came together with partners in academia and government and worked like no other time since World War II. The global scientific enterprise, when focused and mobilized by a threat of this magnitude, is a marvel.
It's been heartening to see people in industry set aside the usual competitive rivalries to cheer for the success of others.
Some of the conversation will rightly focus on supply constraints with mRNA vaccines, cold-chain shipping and storage logistics, and equitable distribution plans. The commitment ought to be there to work through those challenges all the way to the last mile, because the products are that good and fighting the disease is that important. These are solvable problems.
Now for the bad news.
What worries me the most is that this vaccine is arriving at a time when the US is ailing from a social disease. The infodemic – a supernova of misinformation and conspiracy theorizing and denial of reality – poses a threat to the vaccine relief effort that will hang over our heads for months.
The polls, if you can trust them anymore, are showing high levels of "vaccine hesitancy". During September and October, between 50-60 percent of American adults expressed willingness to get vaccinated, according to Gallup.
Those numbers may go up now that the Moderna and Pfizer news has been so positive in November.
But we can't just take that for granted and assume everyone will line up when the shots are available. Anti-vaccine activists used to be written off as fringe actors. But you can see that show coming to the main stage now in an extreme, fractured world.
Some people on the extreme left will refuse the vaccine, and shout loudly, about a Big Pharma greedfest or a perceived plot to give kids autism. Some people on the extreme right will refuse the vaccine, and shout loudly, about a Deep State plot (or a Big Pharma moneymaking plot).
Some will say it's just the flu, and the harsh non-pharmaceutical interventions we've had to endure this year are worse than the disease itself. Who needs a vaccine if it's just a hoax to begin with?
Even reasonable people without an axe to grind will ask questions such as: Do we have enough long-term safety data to know it's safe?
Reasonable questions, of course, aren't really at the center of debate anymore. Bill Gates was asked about pandemic conspiracy mongering at the New York Times Dealbook conference this week. He's now the target of a widely-shared conspiracy theory that says he's either trying to make money off the vaccines, or use the vaccine campaign as a false front to implant microchips into people to achieve global mind control, or some combination of that and worse.
He looked a bit flummoxed by this question. He didn't have a good answer on how he deals with this, or how to put this infodemic back into Pandora's Box.
A vaccine that's 95 percent effective at preventing illness is remarkably good. But, obviously, it's only good if you can get a couple hundred million people in a nation of 330 million people to take it over a period of months. And the way you get 200 million people to take a vaccine is if people believe it's good for them, and their community, to protect against a pernicious virus.
This ought to be an easy sell. But the vaccination campaign to come will have to fight an uphill battle against a rip-roaring, many-sided misinformation enemy. It's really a battle for science itself, and the scientific way of thinking, as opposed to other kinds of evidence-free assertions, and conspiratorial thinking that are thriving in the online engagement platforms.
As scientific citizens, we can't fix the infodemic alone. But we have roles to play. We have non-scientific friends, family, and neighbors who look to us for trusted views on the fast-moving, constantly changing state of the science. We can serve as trusted brokers of information in these conversations. We can try to listen more, and keep the eye-rolling to a minimum (I have to work on that).
These conversations will surely be frustrating for some over the holidays. But let's be as clear as we can about the science, as honest as we can about what's known and what isn't. Hard as it may be to stomach, we have to be patient with people who are stressed, and might need a little more time to come around and get themselves vaccinated in 2021.
As Pfizer CEO Albert Bourla said at the Dealbook conference: "Trust is lost in buckets, and gained back in drips."
Financings
San Francisco and London-based SR One announced it has closed on its first $500 million, following the completion of its transition from a GSK corporate venture firm into an independent venture firm. Simeon George, a veteran of SR One since 2007, is the CEO of the new independent SR One.
Bedford, Mass.-based Stoke Therapeutics, a developer of drugs that upregulate protein expression, raised $97.5 million in an IPO at $39 a share.
South San Francisco-based Imago BioSciences raised $80 million in a Series C financing led by Farallon Capital Management. The company is developing treatments for myeloproliferative neoplasms.
Palo Alto, Calif.-based Medable, a tech company that enables digital and decentralized clinical trials, raised $91 million in a Series C financing round led by Sapphire Ventures. PPD participated.
Shanghai-based D3 Bio, a cancer and immunology-based drug developer, raised $200 million in a Series A financing that included Boyu Capital, Matrix Partners China, Sequoia Capital China, Temasek, and WuXi AppTec's Corporate Venture Fund.
Sotera Health, a lab testing company, raised $1.1 billion in an IPO at $23 a share.
Santa Clara, Calif.-based Rebus Biosystems raised a $20 million B financing to continue "building innovative tools to enable spatial omics without compromise." Illumina Ventures led.
Seattle-based Umoja Biopharma raised $53 million in a Series A financing led by MPM Capital and Qiming Venture Partners USA. The company is working on an in vivo immunotherapy platform.
Palo Alto, Calif.-based Jiya Acquisition, a SPAC sponsored by Samsara Biocapital, raised $100 million in an IPO at $10 a share.
South San Francisco-based InterVenn Biosciences raised $34 million in a Series B financing led by Anzu Partners. The company plans to start sales and marketing of its high-throughput-glycoproteomic diagnostic for ovarian cancer.
Data That Mattered
South San Francisco-based Day One Biopharmaceuticals reported on preliminary results from nine children and young adult patients with relapsed low-grade gliomas. The patients got Day One's oral, once-weekly, pan-RAF kinase inhibitor that's designed to get into the brain. Two of 8 patients with RAF gene fusions had Complete Responses, while three had Partial Responses, and three more had Stable Disease. Dana-Farber and the Pacific Pediatric Neuro-Oncology Consortium (PNOC) conducted the study. Day One said it plans to move next to a registration study in children and young adults with recurrent or progressive BRAF-altered low-grade gliomas. (See TR's in-depth coverage of Day One's Series A financing and clinical strategy, May 2020).
GSK and Medicines for Malaria Venture (MMV), announced that tafenoquine, an 8-aminoquinoline, passed a clinical trial that looked at relapse rates for of Plasmodium vivax (P. vivax) malaria in children and adolescents. Researchers found that 95 percent of the study's 60 participants had no recurrence of P. vivax malaria during four months of follow-up. That was with a weight-based dosing regimen. Results are consistent with prior findings in adults.
Gilead Sciences, a week after facing a tough competitive challenge from ViiV Healthcare in HIV prophylaxis for women, announced that its own long-acting HIV-1 capsid inhibitor passed a Phase 2/3 study in heavily pre-treated patients. The drug, lenacapavir, is designed to be given subcutaneously every six months, as part of an anti-retroviral regimen. Gilead said 21 of 24 patients (88 percent) saw at least a 0.5 log reduction in HIV-1 after 14 days on this treatment, as a functional monotherapy.
New York-based Brainstorm Cell Therapeutics failed in a Phase III study of a cell therapy for ALS.
Science
Science Features
Policy
Science Communications
Deals
South San Francisco-based Twist Bioscience, the DNA synthesis company, partnered with New York-based Biotia on a nucleic acid hybridization capture-based research assay to detect, characterize, and monitor the SARS-CoV-2 virus for environmental surveillance. Biotia presented data on the test at Infectious Disease Week.
Twist had another interesting deal this week. The DNA synthesis company partnered with Illumina and Western Digital and Microsoft on a DNA data storage alliance. The alliance's goal is to "help establish the foundations for a cost-effective commercial archival storage ecosystem for the explosive growth of digital data." DNA, of course, is a compact molecule that can store information for a long time in many different environments. That might be useful for future historians to extract some meaning from the explosion of data – a supernova of information and misinformation – that has been the defining feature of the 21st century.
Pfizer and China-based LianBio, founded by Perceptive Advisors, agreed to collaborate on innovative new therapies for the China market. Pfizer will contribute $70 million of non-dilutive capital for in-licensing and co-development.
San Rafael, Calif.-based BioMarin Pharmaceutical formed a deal with Toronto-based Deep Genomics, an AI for drug discovery company. BioMarin will work with Deep Genomics to discover oligonucleotide drug candidates for four rare disease indications.
Our Shared Humanity
Johnson & Johnson committed $100 million over 5 years in a program to "eliminate health inequities for people of color." That's a strong word, eliminate. It needs to be met with tenacious long-term commitment. (Read Karl Simpson's detailed Nov. 10 roundup of biopharma social and racial justice initiatives).
Life Science Cares, the nonprofit that organizes biotech companies to give to local charities focused on poverty, gave $755,000 of grants to 27 social service organizations in the Boston area. (TR is a proud supporter of Life Science Cares. See how you can give HERE).
The Mayo Clinic, the renowned institution in Rochester, Minnesota, reported that it has 900 staff who have contracted COVID-19. It is now reportedly "very worried" about whether it has the capacity to treat all the patients coming down with the novel coronavirus in its neighboring Midwestern states.
Regulatory Action
Alnylam Pharmaceuticals won EU approval for lumasiran (Oxlumo) for Primary Hyperoxaluria Type 1. It's a rare kidney disease driven by a toxic metabolite (oxalate), which the Alnylam medicine is designed to stop. It's the third marketed medicine from the RNA interference drug developer.
The FDA gave an Emergency Use Authorization to the first at-home COVID-19 test. The Lucira COVID-19 All-In-One Test Kit takes self-collected nasal swab samples in people age 14 and up who are suspected of having the novel coronavirus infection by their health care provider. Critics complained that it still requires a prescription, and therefore won't achieve the wide adoption necessary to make an impact.
Eli Lilly and Incyte received an FDA Emergency Use Authorization for baricitinib, the oral JAK inhibitor, to be used in combo with remdesivir for COVID-19 patients in bad shape – those who require supplemental oxygen, mechanical ventilation, or extracorporeal membrane oxygenation (ECMO).
Bristol-Myers Squibb said its application to market the cell therapy lisocabtagene maraleucel (liso-cel) has been held up because the FDA couldn't inspect a manufacturing plant in Texas. This is the CD-19 directed cell therapy for relapsed/refractory large B-cell lymphoma that was originally developed by Juno Therapeutics, and acquired by BMS through its acquisition of Celgene. Shareholders with Contingent Value Rights (CVRs) from the Celgene deal suffered another disappointment in this long-delayed program.
Personnel File
Waltham, Mass.-based Arrakis Therapeutics, the developer of small molecule drugs against RNA targets, hired Patrizio Renzetti as VP of human resources.
South San Francisco-based Veracyte, a molecular diagnostics company, created a new general manager structure. John Hanna, currently chief commercial officer, will become GM of endocrinology, breast cancer and lymphoma. Morton Frost, a new hire, will be GM of pulmonology. They both start the new roles Jan. 1.
Kudos
Merck CEO Ken Frazier won the Courage Against Hate award from the Anti-Defamation League. The award goes to "a visionary leader from the business community who uses their platform to promote understanding and unity in a complex world and to encourage others to actively make the world a better place." Congratulations, Mr. Frazier. I salute you, and everyone in the biopharma community who lives those values every day.