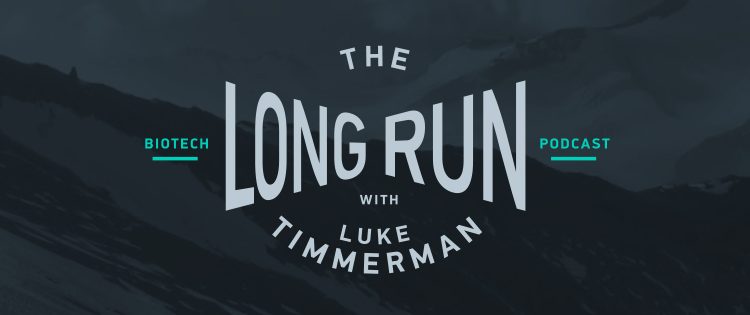 Building a New Type of Drug Discovery Engine: Chris Gibson on The Long Run
Today's guest on The Long Run is Chris Gibson.
Chris the co-founder and CEO of Salt Lake City-based Recursion.
The company was founded in 2013 when Chris was working in the lab of Dean Li at the University of Utah.
The idea at Recursion is to do what it calls "industrialized drug discovery." It combines some of the common tools of drug discovery – CRISPR, synthetic biology, automated lab tools, high-powered computing, and Artificial Intelligence / Machine Learning to hopefully churn out more drug candidates faster, and with a higher probability of success. The company has a long history of phenotypic screening, and leans on that expertise, combined with the new tools, to create maps of biology that are supposed to help scientists predict how any two tested genes or molecules might interact with each other.
Recursion raised $436 million in an IPO in April 2021, which looks pretty well-timed based on the state of the biotech stock market today. It has a couple of partnerships – with Bayer and with Roche / Genentech. The Bayer deal is focused on treatments for fibrotic diseases, while the Roche / Genentech deal includes oncology and neuroscience indications.
Chris is a next-generation founder and industry leader who isn't afraid to buck convention, and has a lot of interesting things to say about technology, about company building, and about creating a thriving ecosystem outside of the main industry hubs.
Now before we get started, a word from the sponsors of The Long Run.

Calgary is home to more than 120 life sciences companies, from emerging startups to established firms. With this critical mass of research, technical talent and expertise, the city is an active hub for life sciences innovation.
Technologies homegrown in Calgary are changing the face of healthcare. Syantra is revolutionizing breast cancer detection using artificial intelligence-derived algorithms. NanoTess is harnessing the power of nanotechnology to tackle chronic wounds and skin conditions. And this is only the beginning. Calgary's life sciences sector is projected to spend $428 million on digital transformation by 2024.
If you're a bright mind or bright company solving global health challenges, Calgary is the place for you.
Take a closer look at why at calgarylifesciences.com


Alpenglow Biosciences sheds new light on pharmaceuticals with AI-powered, 3D spatial biology. Pathology is an essential component of drug development, yet it is stuck in archaic times by looking through 2D slides. Alpenglow has developed an end-to-end drug development solution with proprietary 3D imaging, cloud processing, and AI analysis to digitize entire 3D tissues, providing 250 times more data and deeper insights. Learn how Alpenglow can illuminate your path to breakthrough results at alpenglowbiosciences.com.
Now, please join me and Chris Gibson on The Long Run.