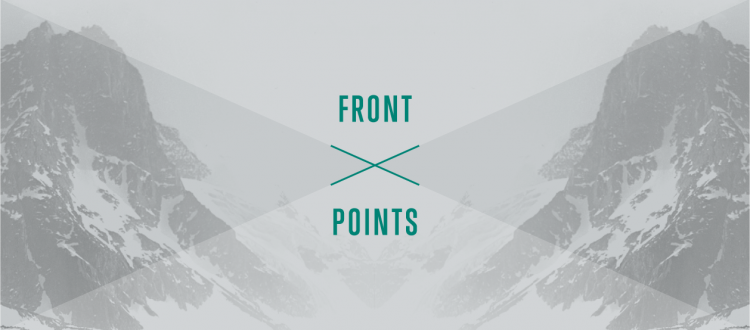 COVID-19 Spreads in Seattle, Gilead's $4.9B Cancer Bet, & Thermo Grabs Qiagen
Everywhere I look — to the North, South, East and West of my home office in Seattle — there are confirmed cases of Covid-19.
It's one thing to read about a distant outbreak and intellectually understand the pandemic math, the morbidity and mortality rates, and responsible steps for containment and mitigation.
It's another thing to live in the middle of an outbreak.
It's stressful. I'm not worried about myself, my wife or my daughter. We're healthy. I am worried about healthy people like us getting sick and transmitting the bug around the community, sickening and killing other people.
So, I'm practicing self-isolation and social distancing, as recommended by infectious disease experts at the WHO.
In case you're wondering, Fred Hutch decided this week to postpone the Everest Base Camp Climb to Fight Cancer planned for Mar. 19-Apr. 4 in Nepal. This is a team expedition I've organized and worked hard on for eight months. We plan to do the trip in October instead. It's the right thing to do. Fred Hutch, by the way, also imposed a mandatory work from home policy for non-essential employees, effective Mar. 5-31.
Why the drastic action, you might ask?
This bug is highly contagious. It's transmitted in the community via asymptomatic and mildly symptomatic people – meaning people who don't even realize they are spreading a dangerous bug to other people. It started circulating in the Seattle area, my hometown, for about six weeks before anyone knew.
We have little idea how many people are infected in the U.S., because of a slow, bungled response to diagnostic testing. Estimates are that the fatality rate is between 1 percent and 3.4 percent. The hospitalization rate is in the 15-20 percent range. We have no proven treatment or vaccine. We don't have enough intensive-care unit beds, or respirators, to handle a massive influx of people with Covid-19.
Many people appear to be slow to appreciate the magnitude and urgency of the threat. Some are carrying on with business as usual – like holding a 100,000-person Emerald City Comic Con conference in Seattle within days. This is foolish and dangerous at a time Gov. Jay Inslee has declared a State of Emergency.
In all likelihood, Emerald City Comic Con will help speed up the spread of Covid-19 around the country. [Update: 9:09 am Mar. 7. Comic Con chose to postpone the event.]
We are just beginning to experience a tremendous stress test on our hospitals and public health system. One-fourth of the fire department in Kirkland, Wash. has gone into quarantine, and some have developed "flu like symptoms" after responding to help people at an infected nursing home.
Think about how many first-responders around the country are now at risk.
Take a look at this statement from a registered nurse at a Kaiser Permanente facility in Northern California: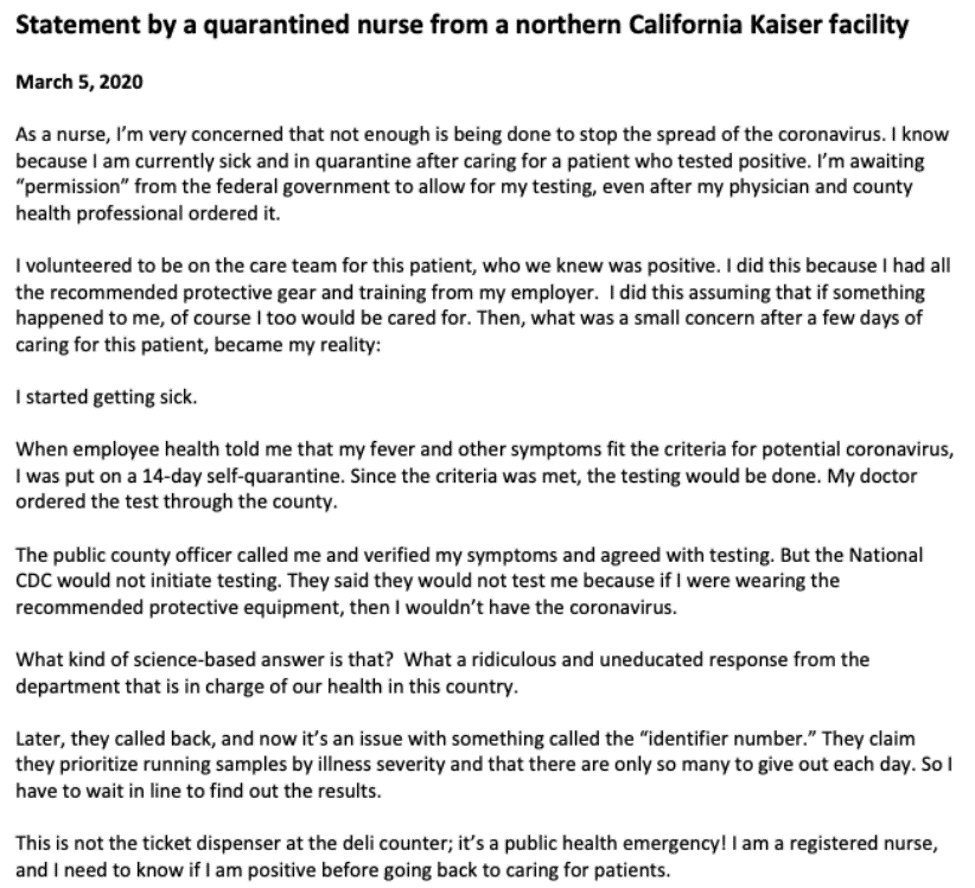 Everyone needs to pull together to find a way to contribute – federal, state, local authorities, as well as academic scientists and private industry. As written in this space last week — it's collective problem-solving time.
The biopharma industry – vaccines, therapeutics, diagnostics companies and more – has tremendous resources to bring to bear against this challenge. People in this business have the brains, the resources, and the tenacity to step up. This is a moment for the scientific enterprise to show what it's made of.
To help you stay on top of this fast-moving situation, I've curated a variety of important sources on Covid-19 from the past week, broken into topic areas.
COVID-19 Reading Summary
Epidemiology
Policy
Biotech Response
Science
Communications
Human Dimension
Tweetworthy
See this chart from the Bloom Lab at Fred Hutch. Those of you with family and friends in the elderly age bracket – this chart is a good reminder of the seriousness of Covid-19. It's more deadly than flu, at least when looking at vulnerable elderly populations.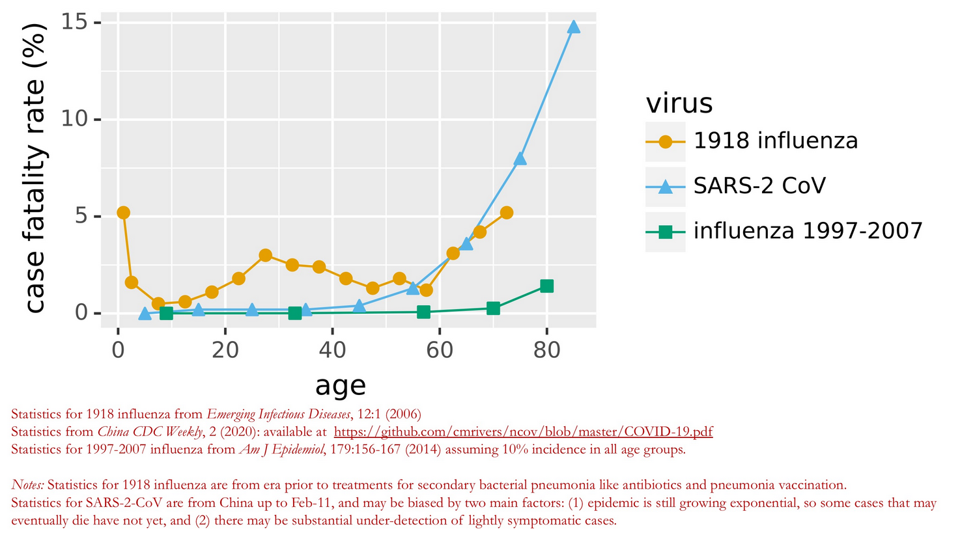 Also Tweetworthy
There was also a Super Tuesday election this week.
Joe Biden's epic comeback was the story. Larry Levitt of the Kaiser Family Foundation reminded folks that while the former vice president isn't advocating for Medicare for All, he does plan to finish some of the unfinished business in the Affordable Care Act.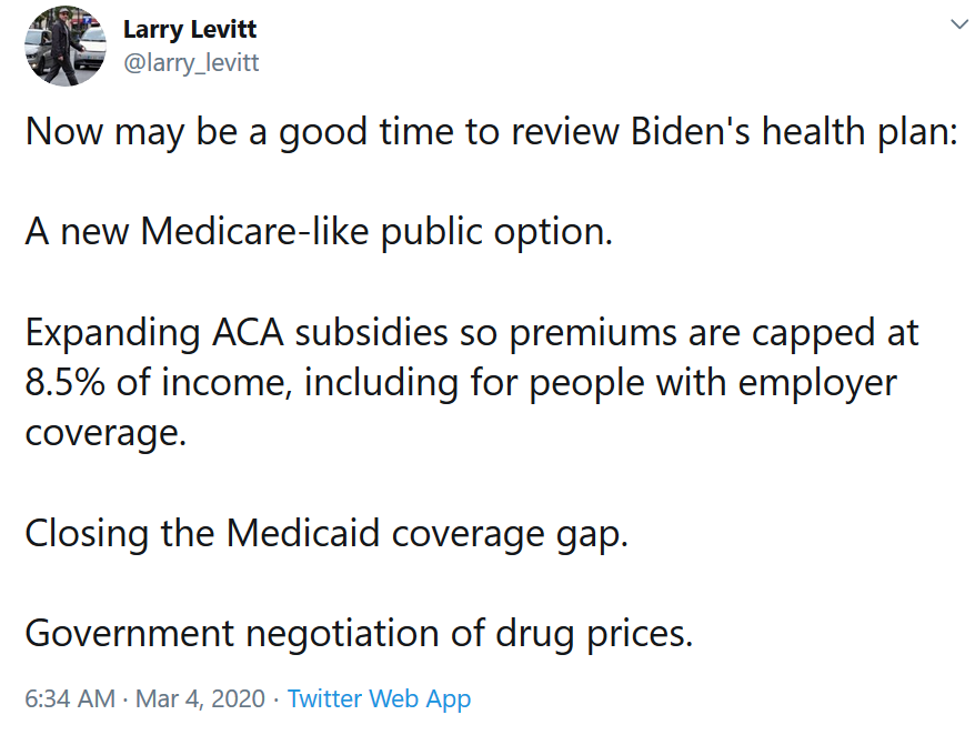 Deals
Gilead Sciences, the infectious disease powerhouse that has spent the last decade trying to diversify into other therapeutic areas, made another move in oncology. This week, it acquired Forty Seven, the company working to modify the "Don't Eat Me" signal that cancer cells hijack to escape macrophages. Gilead agreed to pay $4.9 billion in cash to acquire the company, or $95.50 a share. Forty Seven is advancing drug candidates for myelodysplastic syndrome, acute myeloid leukemia, and diffuse large B-cell lymphoma. (See Oct. 2015 TR coverage on the early movers in macrophage biology for cancer).
Thermo Fisher Scientific agreed to acquire Qiagen, the diagnostics company, for $11.5 billion. Whatever merger activities have to happen must now be secondary to an all-hands on deck approach to ramping up test capacity for Covid-19.
GlaxoSmithKline is apparently shopping around its antibiotics business, according to Bloomberg News. Maybe this isn't the best time for pharma powerhouses to throw in the towel on infectious disease defenses, even when the market failures of the antibiotics space are well-documented. Someone needs to do this work, and that someone needs serious resources of the kind that companies like GSK can provide. Maybe you guys can tell your bankers to put that deal on the back burner?
Vir Biotechnology, the infectious disease drug developer, expanded its existing collaboration with Alnylam Pharmaceuticals, the RNA interference drug developer, to use this powerful treatment modality against Covid-19. These companies have the key ingredients – the staff, the stuff, and the space, as they say in public health – to make some fast progress. They also have the cash in the bank necessary to turn their attention to this outbreak for a while without putting their companies at risk.
Financings
UK-based Immunocore, a company modifying T-cells for cancer and infectious disease, raised $130 million in a Series B financing. General Atlantic led.
Waltham, Mass.-based Akrevia Therapeutics raised $100.5 million in a Series B financing to advance its tumor-selective cancer immunotherapy programs. Takeda Ventures led. The company also changed its name to Xilio Therapeutics.
Mountain View, Calif.-based Amunix Pharmaceuticals, the developer of T-cell engaging antibodies and cytokine agents for cancer treatment, raised $73 million in a Series A financing. Omega Funds led.
Boston-based Akouos, a gene therapy for ear disorders company, raised $105 million in a Series B. Pivotal bioVenture Partners led. (See TR coverage of the $50 million Series A deal, August 2018). Vicki Sato and Heather Preston joined the board of directors.
Theravance Biopharma took on $400 million in debt financing due in 2033.
Personnel File
Cambridge, Mass.-based Unum Therapeutics laid off 60 percent of its workforce.
Unity Biotechnology, the company in Brisbane, Calif. seeking to extend healthy lifespan, named Anirvan Ghosh as CEO. He comes from Biogen, where he headed research and early development. Ghosh replaces Keith Leonard.
London-based Autolus said two top executives – Jim Faulkner and Neil Bell – are heading out the door, and being replaced by David Brochu and Vishal Mehta. The company is working on modified T cell therapies.
Regulatory Action
The FDA cleared Sanofi's isatuximab-irfc (Sarclisa), in combination with pomalidomide and dexamethasone, for the treatment of relapsed patients with multiple myeloma. It's a CD38 directed antibody.
The FDA said on Feb. 27 it is aware of a shortage of one human drug because its active pharmaceutical ingredient is made in China, and the Covid-19 outbreak has caused supply disruption.
European Union regulators cleared Alnylam's givosiran (Givlaari) as a treatment for acute hepatic porphyria in adults and adolescents.