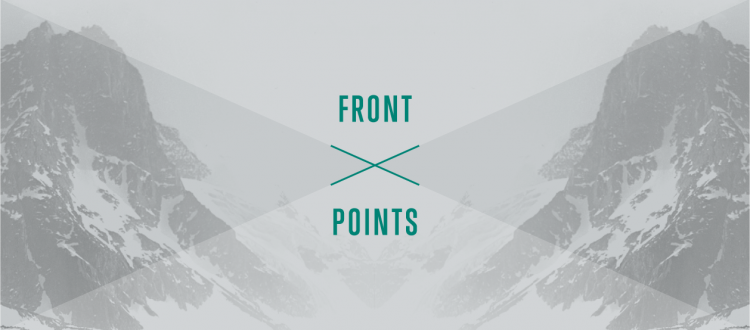 Gilead, Moderna Rise to the Occasion, Esperion Goes Back-to-Back, & Sangamo's Big Neurology Deal
This week's Frontpoints is a compilation of two weeks of deals, financings, and personnel moves.
Coronavirus Thoughts
If we learn one big lesson from this public health crisis, it should be that we need to continue to invest in our public agencies dedicated to science and public health – CDC, NIH and FDA, for starters. We also need to continue supporting, or at least avoid suffocating, the private biopharma industry that has so much capacity for lifesaving response. People on the street won't appreciate it, but there's extreme heavy lifting that only a big company like Gilead Sciences can do with its antiviral remdesivir. Same for Moderna's lightning-fast turnaround of an mRNA vaccine candidate. Moderna was built to be nimble for situations exactly like this. We are also fortunate to have antibodies from San Francisco-based Vir Biotechnology at the ready for development. The only reason they are ready for testing in the capable hands of a serious startup is because VCs a few years ago saw a glaring need for more infectious disease drug development, and the potential to make decent returns. Fast, cheap, accurate diagnostics ought to be widely available, but aren't. That's just one of many weak spots in our defenses.
The main point: It's all-hands-on-deck time. Collective problem-solving time. Not every man for himself time. Not finger-pointing / blame-shifting time. Not cynical attention-grabbing time. Not "I told you so" time.
Given the scientific, technological, and human capabilities at our disposal, we shouldn't live in a world where front-line health workers lack cheap protective masks to treat infected people, and where your average local hospital doesn't have simple kits to properly test people for the emerging bug. These things have to be fixed first, before moving on to more high-tech solutions.
The question that matters is – if you have relevant expertise, what are you and your organization doing to help solve this emerging public health problem, and to make us better prepared for the next one?
Regulatory Action
Ann Arbor, Mich.-based Esperion Therapeutics, as expected, won back-to-back FDA approvals for its cholesterol-lowering medicine. The first, bempedoic acid, is being marketed under the name Nexletol. It's priced at $10 a day for payers, and delivers an 18 percent lower placebo-corrected LDL count when given to patients already on moderate to high-dose generic statins. The next approval is a combo pill of bempedoic acid and ezetimibe (a generic medicine formerly marketed by Merck as Zetia). The new combo will be marketed as Nexlizet, at the same price of $10 a day. This one was shown to deliver a 38 percent lowering of LDL counts when given to patients on the maximum tolerated statin dose. Either way, these are once-daily oral pills that are priced to significantly undercut the injectable PCSK9 inhibitors on price (currently around $5,900 a year). Listen to Esperion CEO Tim Mayleben discuss the strategy in this episode of The Long Run podcast.
Summit, NJ-based Seqirus won FDA clearance to market an adjuvanted flu vaccine for folks 65 and older.
Denmark-based Lundbeck won FDA clearance to start selling eptinezumab (Vyepti) as a treatment for migraine prevention. This is the CGRP-ligand binding antibody that Lundbeck obtained through the $2 billion acquisition of Alder Biopharmaceuticals.
Deals
Brisbane, Calif.-based Sangamo Therapeutics received $350 million upfront as part of a gene therapy collaboration with Biogen on Alzheimer's disease. Sangamo will get $125 million upfront in a license fee, plus $225 million in proceeds from an equity offering. In return, Biogen gets rights to co-develop zinc finger protein technology, delivered via AAV vectors, against a range of neurological disorders, including Alzheimer's disease and Parkinson's disease.
Mallinckrodt agreed to settlement terms for its role in the opioid painkiller addiction crisis with a group supported by 47 state attorneys general. Under the deal, Mallinckrodt agreed to pay $1.6 billion over eight years, plus warrants to buy about 20 percent of the company's outstanding shares. The parent company itself is being shielded from bankruptcy.
MD Anderson and Denali Therapeutics agreed to work on a research collaboration to look at four therapeutic targets for neurodegenerative diseases.
Bicycle Therapeutics struck a deal with Genentech to work on immuno-oncology drug candidates. Upfront payment: $30 million.
Germany-based Immatics pocketed $50 million upfront through a partnership with GSK to develop adoptive cell therapies directed against solid tumors.
Takeda Pharmaceuticals agreed to exercise its option to acquire PvP Biologics, a developer of a treatment for celiac disease that spun out of the David Baker lab at the University of Washington. The upfront payment was pre-negotiated and undisclosed. Total deal value, with milestones, is $330 million.
Worth a Read
Annals of Manufacturing
San Francisco-based Audentes Therapeutics, the gene therapy company recently acquired by Astellas Pharma, announced plans to invest $100 million in a gene therapy manufacturing plant in North Carolina.
Financings
Menlo Park, Calif.-based Alladapt Immunotherapeutics raised $60 million in a Series C financing to develop treatments for food allergies. Gurnet Point Capital led.
San Francisco-based Spruce Biosciences raised $88 million in a Series B financing, co-led by Omega Funds and Abingworth. The company is working on congenital adrenal hyperplasia.
San Carlos, Calif.-based Q Bio raised $40 million in a Series B deal led by Andreesen Horowitz. The company is focused on preventive health.
BioXcel Therapeutics raised $64 million in a stock offering.
Israel-based NeoTX Therapeutics, a cancer immunotherapy company, raised $45 million in a Series C financing.
Enclear Therapies raised $10 million in a Series A deal to support a device-based approach for neurodegenerative diseases. 20/20 HealthCare Partners, Peter Thiel, and Amgen Ventures participated.
Deciphera Pharmaceuticals, a cancer drug developer in Waltham, Mass., raised $175 million in a stock offering.
San Francisco-based Twist Bioscience, the DNA synthesis company, raised $130 million in a stock offering.
Redwood City, Calif.-based Karius, a liquid biopsy company focused on infectious diseases, raised $165 million.
MPM Capital donated $2 million to the AACR Foundation, and $2 million to the UBS Optimus Foundation to support cancer care in emerging markets.
MPM Capital set up a new partnership with Dana-Farber Cancer Institute, in which the academic center gets $26 million in basic science philanthropic support, and the VC firm is also setting up a $100 million early-stage oncology investment fund. Qualified investors who donated to the Dana Farber basic research fund were able to invest in the early stage venture fund. The venture fund expects to put half its money to work in startups that come from Dana Farber.
Passage Bio, a gene therapy company for CNS disorders, raised $216 million in an IPO priced at $18 a share.
Personnel File
Tweetworthy
Maybe this will be the crisis that makes the US draw together and mobilize the way we can. We can so obviously do better than this, if we set our minds to it.