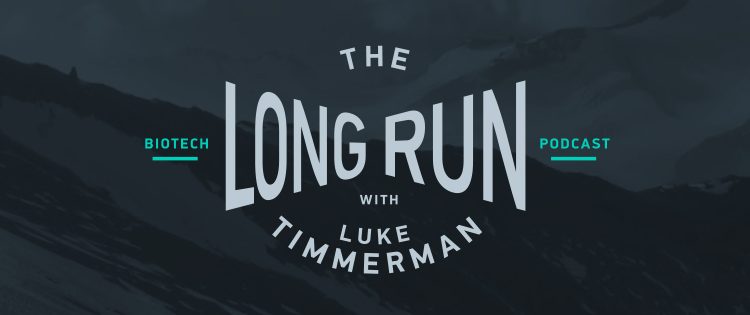 A New Cholesterol-Lowering Drug at a Low Price: Tim Mayleben on The Long Run
Today's guest on The Long Run is Tim Mayleben.
Tim is the CEO of Ann Arbor, Michigan-based Esperion Therapeutics.
Esperion is bucking a few of the trends you've seen in biotech the past decade. It has developed a cholesterol-lowering drug, bempedoic acid. The drug is currently under review by regulators in the US and Europe. It is expected to be cleared for sale in 2020, likely on its own, and in a combo form with generic ezetimibe (once known under Merck's brand name Zetia).
Instead of aiming the new drug at a targeted niche of patients with a rare disease, or certain genetic characteristics – the popular thing over the past decade — this is a drug being aimed at the masses. We have a lot of people in the US with high LDL cholesterol who are at high risk of heart attack, stroke, and death from cardiovascular disease.
Esperion is entering a crowded marketplace. On one end, are the cheap, convenient, generic, orally-available statins. These drugs were once Big Pharma's bread and butter. On the other end, with a greater ability to bring down LDL cholesterol – but also with higher, brand-name price tags – are the PCSK9-directed antibody drugs. The overpricing of the PCSK9 class was a disaster (which I anticipated in a column back in 2012).
Esperion has studied that tale, and has sought to learn from it.
Heading into the 2020s, how does Esperion seek to carve out a niche for itself and compete? It does have a different scientific mechanism than others in the class of cholesterol-lowering drugs, but that's not the main feature here.
The big idea — wait for it – is by offering a potent, brand-name cholesterol-lowering drug at a low price. At least by today's standards. It's best to listen to Tim explain his thinking on price, which he does toward the end of the show. But without giving too much away, he believes it's the right thing to do for patients, and for society. It's also going to allow Esperion to make plenty of money and reward its investors – all of these goals can be achieved simultaneously. Maybe, just maybe, this is a drug that could still compete in a new world governed by something like Medicare-for-All.
Before we go into all of that, you'll hear about Tim's story. He's not a scientist. He encountered some real challenges to get where he is today. Clearly, some of the values he picked up early in life have an influence on the decisions he and Esperion are making today.
Now, please join me and Tim Mayleben on The Long Run.