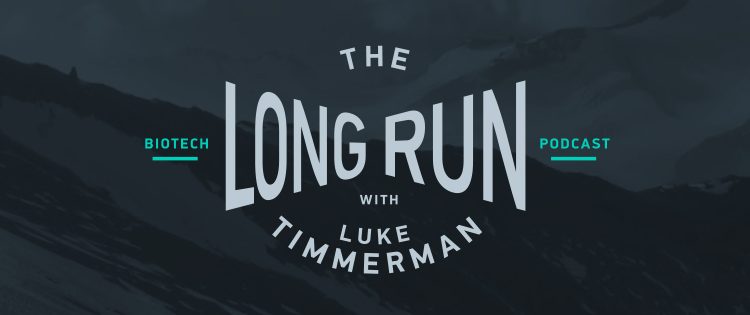 Scientist, Executive, Teacher: Vicki Sato on The Long Run Podcast
Vicki Sato is the latest guest on The Long Run podcast.
Regular listeners may recall I invited Vicki on the show back in March. We had a great conversation, or so I thought. Turns out the audio recording quality was terrible. It was a technical glitch. My fault. I'm sorry you weren't able to hear her.
Fortunately, Vicki was gracious enough to take some time out of her busy schedule to try again. This time, her voice comes through crystal clear.
For those unfamiliar, Sato is one of the biotech industry's true leaders.
Sato grew up in Chicago, and is a product of the public schools. She has some interesting reflections on her youth and how she ended up getting into science. At one point, she had the guts to switch fields from plant biology to human biology. She did well enough to end up on the Harvard faculty (after answering a "Help Wanted" ad in Science, believe it or not).
Beginning in the mid-1980s, and for about 20 years, the next phase of her career was as an executive. First she worked at Biogen, then Vertex Pharmaceuticals. She made her name in biotech in those years. Her fingerprints are all over a number of drugs that are linchpins for those companies today.
The last decade or so she's been a teacher and mentor — on the Harvard Business School faculty and as a board member. As a director of Bristol-Myers Squibb, Denali Therapeutics and Vir Biotechnology, she oversees strategic direction of companies working on treatments for cancer, neurodegenerative disease, and infectious disease.
Having been around for this many years, she's perceptive and wise. She has high standards for herself and others she works with. She's also a warm person who cares a lot about the next generation of biotech leaders. She stays active because she has a passion for the science, which I think you'll hear clearly in this interview.
Before diving in, a word of thanks to the sponsors of the show. Harvard Medical School executive education, and Presage Bioscience.


Now join me and Vicki Sato for The Long Run.