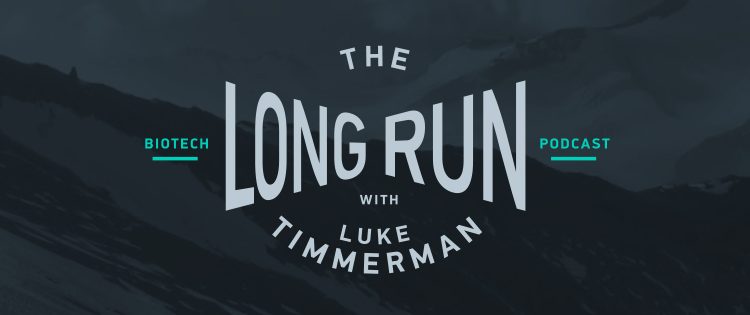 Blazing a New Trail in Psychiatry & Women's Health: Jeff Jonas on The Long Run
Today's guest on The Long Run is Jeff Jonas.
Jeff is the CEO of Cambridge, Mass.-based Sage Therapeutics. The company made big news – front page of the New York Times – a month ago. That's when it won FDA clearance to sell the first drug ever for postpartum depression. It's a big story for a number of reasons. Postpartum depression hits an estimated 10 percent of new moms every year in the US – about 400,000 people a year. The current SSRI drugs generally don't work well, or work nearly fast enough in what can be an urgent mental health problem.
Crucially, the Sage drug has a new mechanism of action – GABA receptor modulation. It's not a reformulation or recycled incremental innovation. Not only is it new, this drug works. Brexanalone, marketed as Zulresso, works for about two-thirds of women with severe postpartum depression, who get it via infusion in the hospital after giving birth. The price: $34,000 for a course of therapy.
Sage now has given itself the task of cutting through the cultural taboos and stigma around postpartum depression. The biology is complicated. There's a lot to learn. Disentangling it from environmental factors, and quantitative measurement of progress is hard – as with all psychiatric conditions. Postpartum depression is traditionally underreported and undertreated. This is supposed to be the happiest time in life, when a newborn arrives, right? Sage will succeed or fail as a commercial business based on its ability to roll the rock uphill, and encourage doctors and new moms to turn to this new molecule for help in getting through a difficult time.
Jonas, a psychiatrist by training who's been around the block, knows the challenges in developing mental health drugs. In this conversation, he does a nice job of describing the landscape, and a few of the frustrations.
Now, please join me and Jeff Jonas on The Long Run.