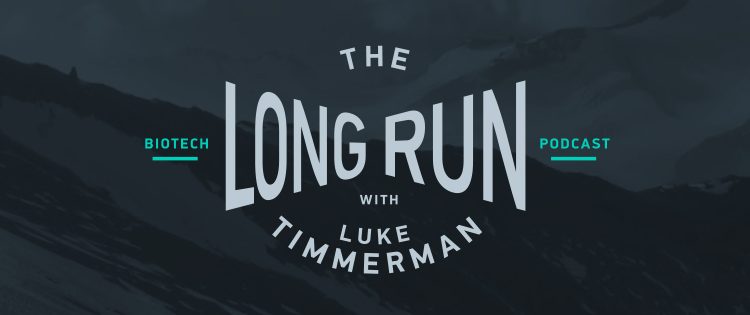 A New Way to Treat Depression: Barry Greene on The Long Run
Today's guest on The Long Run is Barry Greene.
Barry is the CEO of Cambridge, Mass.-based Sage Therapeutics.
Sage is developing a new medicine for the treatment of major depressive disorder and postpartum depression. Sage, and its partner, Biogen, recently completed a New Drug Application to the FDA for permission to start marketing zuranolone. The drug is a once-daily oral medication that's designed to be taken for two weeks.
Depression affects tens of millions of people worldwide. It's been treated for decades with medicines that are given on a chronic basis. They help many people, but not everyone. Often, they take several weeks to kick in.
The Sage drug is worth talking about in depth because it provides a different mechanism of action than the traditional SSRIs and SNRIs. As an allosteric modulator of the GABA-A receptor, it has been shown to work quickly, within three days. Patients don't need to take it on a chronic basis – two weeks will often get them back to feeling like themselves again. If something flares up in their life and they need it again for another crisis, it's there if they need it.
There has been some progress with different mechanisms of action for treating depression. Esketamine is one example, although there are a number of barriers to use that have kept that from having a big effect on how depression is treated. Sage and Biogen will be doing a lot of work to prepare for commercial rollout. The work happening behind the scenes this year will determine whether the product reaches a niche market, or whether it can alter the landscape for how physicians and patients think about the treatment of depression.
The challenges ahead are huge, which we talk about here.
Barry came to Sage as CEO two years ago, when the company had struggled with its first marketed medicine and had to lay off half its staff. The good news is that it has a fighting chance to rebuild the company around zuranolone. It's given in a convenient oral pill, rather than the more problematic IV form that is part of what tripped up the company's first product. Barry comes to the company with a successful career in operations and commercialization at AstraMerck, Millennium, and most notably, Alnylam Pharmaceuticals.
This is a pertinent conversation for anyone who thinks about how medicines can ultimately reach people in need, and for anyone personally interested in what's coming down the road for this all-too-human malady that strikes so many people.

Now, if you like listening to The Long Run, you'll love a subscription to Timmerman Report. This is where you can read my in-depth reports on the most interesting startups in biotech, my regular Friday Frontpoints column that concisely covers the issues of the week, plus insightful coverage of current topics in biotech from a rotating cast of contributing writers. Individual subscriptions are available on a monthly, quarterly, or annual basis. Group subscriptions provide a license to companies that have more than one reader.
For sponsorship opportunities on The Long Run podcast, or to inquire about bringing me to your company for a speaking engagement, see my business representative Stephanie Barnes. Stephanie@timmermanreport.com.
Now, please join me and Barry Greene on The Long Run.