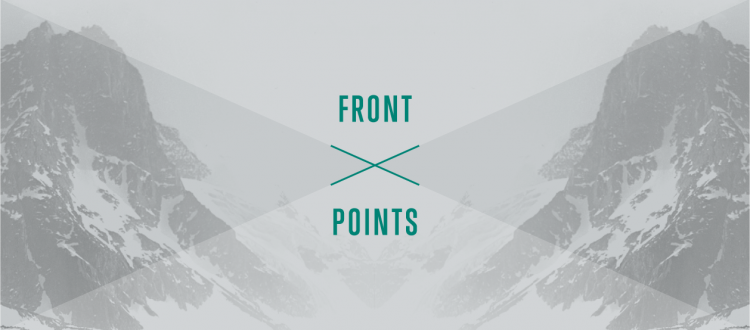 Climbing Mt. Everest changed my life. The world's highest mountain required digging deep — physically, mentally, emotionally.
That was four years ago.
That original climb was a success, raising $340,000 for cancer research at the Fred Hutchinson Cancer Research Center. But what came next meant more. The climb opened my mind to new ways of making a contribution, in addition to biotech journalism.
The expeditions that followed have become bigger. More impactful and more enduring.
I'm returning to the Himalayas this month. This time, it will be with a team of 18 people I recruited to trek to Everest Base Camp, elevation 17,600 feet. Before hitting the trails of Nepal, we have worked together to raise more than $1 million for cancer research at the Fred Hutch. We could exceed $1.2 million before it's all done.
I'm proud of this team and what it has accomplished for science.
It's been a long and hard road the past two years for everyone. I can hardly imagine what it has been like for my Sherpa friends.
I will cry tears of joy and gratitude when we meet in Kathmandu. Hugs are on the first team meeting agenda.
The people of Nepal are poor in material terms, yet so generous and grateful in spirit. Going back, and giving back, is one way to make a positive contribution.
We will be meeting with researchers from the Kathmandu Cancer Center. We will be learning from people in the villages. We will enjoy the mountain scenery, savor warm cups of tea, and form meaningful relationships on the trail. More good things are bound to emerge.
Expect things to be quiet at Timmerman Report the next couple weeks. I plan to be mostly off the grid, with a few brief team updates from Nepal. By mid-April, I'll be back.
Thanks to all the TR readers. Your outpouring of comments about the 7th anniversary of TR were heartwarming. Many of you have contributed to my campaigns for Fred Hutch and Life Science Cares. A few of you have participated. Some of you may want to participate someday. There will be time to discuss all of that later.
Tumultuous things are happening in the world. But one thing I learned four years ago is that in difficult moments, people are capable of more than they realize. Sometimes a kind word, or a sincere expression of confidence, is all it takes to provide people with the spark.
When we commit to a cause larger than ourselves, and when we show faith in others, amazing things can result.
Let's keep lifting up the people around us.
Data That Mattered
Gilead Sciences released underwhelming top-line Phase III clinical results for sacituzumab govitecan-hziy (Trodelvy), in metastatic HER2-negative breast cancer patients. The company issued a mealy-mouthed and detail-light press release which said it hit the primary endpoint of Progression-Free Survival, and that the study was powered to show a 30 percent reduction on PFS, but that only a trend toward benefit on Overall Survival was seen. These were sick patients previously treated with CDK4/6 inhibitors, but still. That's not great news, especially for a key asset obtained in a $21 billion acquisition of Immunomedics. Baird analyst Brian Skorney summed it up well: "Although not a failure, we think this top line release indicates that the opportunity in HR+/HER2- breast cancer is likely to be constrained, as the benefit seen may not be enough to drive utilization vs. the cheap generic chemos Trodelvy was compared to in this study." Gilead followed up its tepid clinical results by cutting 114 jobs in the former Immunomedics unit it acquired, and reallocating some resources for manufacturing in Southern California. The series of missteps at Gilead has been jarring of late, and has prompted some analysts to wonder about the state of the company under CEO Daniel O'Day. See Matt Herper's take in STAT.
France-based Valneva, a vaccine developer, reported positive Phase III results with a single-shot, live-attenuated vaccine candidate against chikungunya virus. The data from a study of more than 4,000 subjects showed protective levels of neutralizing antibodies were observed in 98.9 percent of subjects on the vaccine after one month, and 96.3 percent of vaccine recipients after six months. The company said it plans to seek FDA approval before the end of June. If approved, this would be the first vaccine against this mosquito-borne illness that sickens millions of people around the world.
Deals
San Diego-based Illumina, the market leader in DNA sequencing, continues to struggle with antitrust regulators. This week, Reuters, citing people familiar with the matter, reported that European Union regulators are still unsatisfied and yet to approve of the company's plan to acquire Grail for $8 billion. The acquisition would allow Illumina to expand globally into the emerging market of early cancer detection powered by DNA sequencing technology.
Cambridge, Mass.-based Voyager Therapeutics pocketed $54 million upfront from Novartis in an option agreement. The deal gives Novartis the option to license novel AAV capsids to use in gene therapies against three targets of the Central Nervous System, and potentially two more targets in the future.
San Francisco-based Cellevolve struck a partnership with Seattle Children's Therapeutics, a venture from Seattle Children's Hospital.
Cellevolve will bring its expertise in development and commercial strategy for cell therapies to the table, while Seattle Children's Therapeutics brings its GMP CAR-T cell therapy manufacturing capability and lentiviral vector manufacturing capability for cell therapies. The organizations will collaborate on three pediatric cell therapy programs for malignancies of the Central Nervous System. Michael Jensen, a Seattle Children's researcher and co-founder of Juno Therapeutics and Umoja Biopharma, has agreed to serve as chair of Cellevolve's Scientific Advisory Board. (Listen to Cellevolve founder and CEO Derrell Porter on The Long Run podcast, Feb. 2022)
Our Shared Humanity
Science Features
Science
Science of SARS-CoV-2
Science Policy
Vaccines
Moderna announced its near-term global health strategy. It includes a commitment to advance vaccine candidates against 15 pathogens considered to be risks to global health, as determined by the World Health Organization (WHO) and Coalition for Epidemic Preparedness Innovations (CEPI). The company reached an agreement with the US government to build its first mRNA vaccine factory on the African continent in Kenya. It agreed to an open platform for researchers to gain access to its technology against emerging or neglected diseases. And the company agreed not to enforce its IP in 92 low to middle income countries.
Personnel File
Morphosys closed the Cambridge, Mass.-based R&D center it obtained through the acquisition of Constellation Pharmaceuticals. It's consolidating work in Germany. (Endpoints News)
Cambridge, Mass.-based Alnylam Pharmaceuticals promoted Kevin Fitzgerald from senior vice president and chief scientific officer to executive vice president and chief scientific officer of research. He's been with the RNA interference drug developer for 18 years.
Seattle-based Adaptive Biotechnologies hired Tycho Peterson as chief financial officer. He's a former JP Morgan analyst. The company said it's also cutting 12 percent of its workforce.
Waltham, Mass.-based Affinia Therapeutics, a developer of AAV gene therapies, said it's added Diana Brainard to its board of directors. She's the CEO of AlloVir.
Cambridge, Mass.-based Bluebird Bio said in a regulatory filing that Gina Consylman, the chief financial officer, is resigning on Apr. 3. Jason Cole, the chief business officer, will serve as the company's primary financial officer. A few days earlier, in its 10-K, the company issued a warning to investors that it has doubt about its ability to continue as a "going concern" as it runs low on cash.
Financings
San Diego and Research Triangle Park, NC-based Creyon Bio came out of stealth with a $40 million Series A financing. It's working on using AI to develop custom oligonucleotide therapies. DCVC Bio and Lux Capital co-led.
Concord, Mass.-based Adiso Therapeutics, backed by Morningside Ventures, announced its debut. The 25-person company is working on small molecules and single-strain live biotherapeutics for the treatment of ulcerative colitis and C. difficile infections.
Venrock led a $20 million Series B financing in San Francisco-based SmithRx, an aspiring new pharmacy benefits manager (PBM). The idea, according to Axios, is to use algorithms to help employers find "lower-priced medications based on pharmacy distribution, clinical management, rebates and special programs."
Vancouver, BC-based Solve FSHD was founded with $100 million from Lululemon founder Chip Wilson, who suffers from facioscapulohumeral muscular dystrophy type 2.
Mountain View, Calif.-based DNAnexus raised $200 million in a deal led by Blackstone Growth to support its platform for using multi-omics data to advance precision medicine. Terms of the deal weren't disclosed, even whether it's equity, debt, or some combination of the two. Northpond Ventures, GV, Perceptive Advisors, Innovatus Capital Partners, and Foresite Capital joined the round.
Regulatory Action
Seattle-based Alpine Immune Sciences said the FDA placed a partial clinical hold after a patient died in the NEON-2 clinical trial that is evaluating its drug candidate davoceticept in combination with Merck's pembrolizumab (Keytruda) for advanced cancers. The company said the death was attributed to cardiogenic shock. The treating physicians thought it was "likely related to immune-mediated myocarditis, or possibly infection," Alpine said. The partial hold doesn't affect Alpine's NEON-1 trial, which evaluates its drug candidate as a monotherapy.
Tweetworthy
Good news.