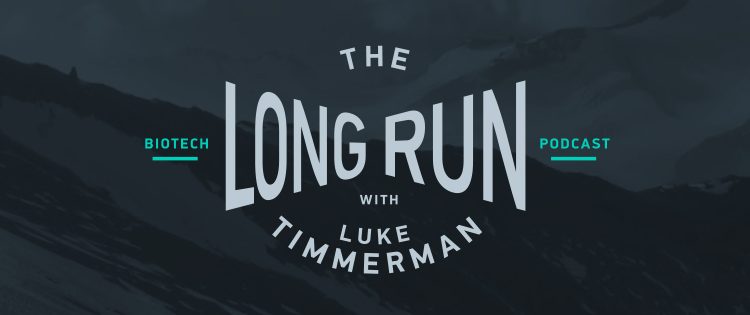 Scientists at the Movies: Relay Therapeutics CEO Sanjiv Patel on The Long Run
Today's guest on The Long Run is Sanjiv Patel.
Sanjiv is the CEO of Cambridge, Mass.-based Relay Therapeutics.
Relay is among a new crop of drug discovery companies driven by advances in computational chemistry.
What does that mean?
As I wrote in Timmerman Report a little over a year ago:
"The basic concept is all about starting with high-quality crystallography images, and using them to create "movies" of a protein target, instead of just a snapshot. With a more fluid, dynamic and biologically realistic starting point for drug discovery, computer-aided simulations take on a whole different meaning. Relay's team looks at how those dynamic proteins behave when binding with different shapes and sizes of small-molecule chemical compounds."
Scientists at the movies. Grab your popcorn!
Seriously, this is a vision that techno-optimists have touted for decades. It hasn't materialized. As Sanjiv told me a year ago, there was a 'false dawn.' That's another phrase for 'premature hype.'
But the past few years, the picture has brightened. Relay raised $400 million in a Series C deal in December 2018. Sanjiv, a former Allergan executive who could have stayed in a high-powered Big Pharma job, came to this startup opportunity instead. Another computational drug discovery company, Schrodinger, has also had success in raising private capital, in creating promising drug candidates with partners. It's now teed up to go public this year.
For people – or companies — who don't yet subscribe to Timmerman Report, I'm lifting the paywall on my December 2018 story on Relay Therapeutics, and on an in-depth January 2019 interview with Schrodinger CEO Ramy Farid. These articles are examples of what TR subscribers get – in-depth coverage of scientific trends that puts you ahead of the curve. These articles will help support your understanding of what I discuss in today's show with Sanjiv. After reading, I'll hope you'll consider purchasing a subscription to get more of this kind of exclusive, in-depth biotech coverage throughout the year.
Now, please join me and Sanjiv Patel on The Long Run.
The Long Run is sponsored by: