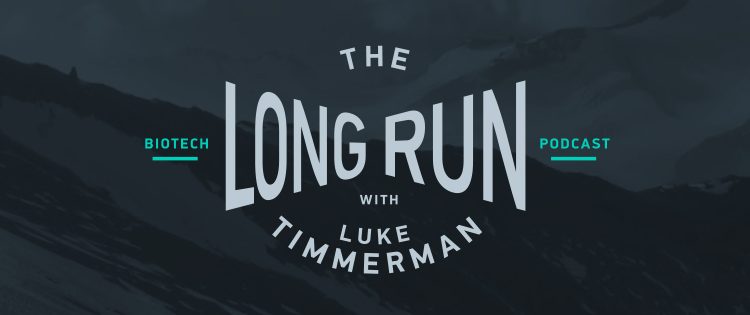 Sequencing Genomes of Indigenous Populations: Keolu Fox on The Long Run
Today's guest on The Long Run is Keolu Fox.
Keolu is an assistant professor at UCSD with a fascinating mix of interests. He's a Native Hawaiian, and got his PhD in genome sciences from the University of Washington. He's now taking that mix of life experience and scientific training, and putting it to work on projects that sequence the DNA of traditionally overlooked indigenous populations.
Like many next-generation scientists, Keolu is thinking about impact, and not only in the traditional sense through academic publications. Keolu is committed to advancing our scientific knowledge of genomics and medicine through sequencing indigenous populations around the world, and doing it in a way that isn't exploitive, that is mutually beneficial, and that builds trust.
I've known Keolu since he was a graduate student, and it's been fun to see his career take off. He's a fun guy to talk to, and we had some unvarnished, especially candid moments in this conversation.
Before we get started, a word from the sponsors of The Long Run.

Answerthink has been consistently recognized by SAP, one of the largest enterprise software companies, as a top business partner for delivering and implementing SAP solutions for small and midsized life science companies. Their SAP certified solutions designed for the Life Science Industry are preconfigured, rapidly deployable and address fundamental business and IT challenges such as:
Integrating your business applications
Delivering validated reporting
Increasing your speed to market
Support for global rollouts
Delivering a fully compliant solutions that meets FDA's strict standards.
Explore how Answerthink can streamline your business processes to ensure growth.
Visit Answerthink.com/timmerman and get a copy of their e-book- "Top Three Barriers to Growth for Life Science Organizations."
That's Answerthink.com/timmerman

"I had seen you several times before in textbooks, but seeing you with my own eyes was a whole different story. You were breathtaking."
This is an excerpt from a love letter written by Marietta to her cells. One of several incredible love letters written by amazing research scientists to give us a glimpse into the wonderment, the beauty, and the challenges of cell research.
Join us as we continue this exploration of a connection like no other, part of the Love Your Cells campaign.
Watch Marietta read her incredible love letter at thermofisher.com/GibcoLoveYourCells
Now, please join me and Keolu Fox on The Long Run.