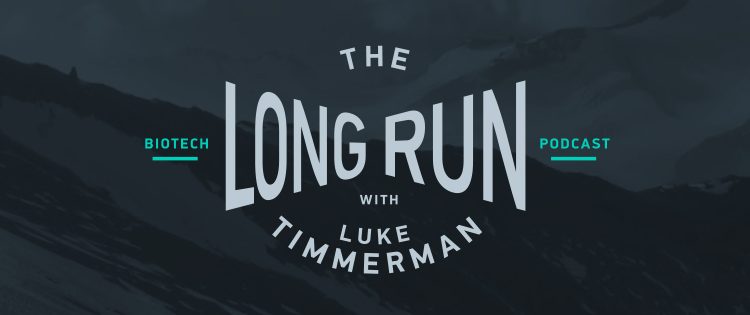 Rethinking Biotech Manufacturing: Rahul Singhvi on The Long Run
Today's guest on The Long Run is Rahul Singhvi.
Rahul is the co-founder and CEO of Resilience.
The company made a splash in the fall of 2020, when it debuted with an $800 million Series A financing. Bob Nelsen of ARCH Venture Partners led the deal. The company has now raised a couple more rounds that add up to more than $2 billion.
Nelsen, a previous guest on The Long Run, saw what many others saw – a global supply chain for manufacturing that was suddenly vulnerable to disruptions from a pandemic, and, more recently, from war. He and other investors came together to found Resilience as a domestic manufacturing response to this vulnerability. They sought to build more capacity in the US and Canada for advanced biologics, and gene and cell therapies, with a network of high-tech facilities.
Rahul came to this moment with a wealth of pertinent experience. He had spent 25 years of his career working on vaccine manufacturing.
He's been busy the past two years at this startup, acquiring existing biotech manufacturing facilities and re-tooling them. He and his team have been forming partnerships with large and small companies that need to manufacture advanced products, and could use help with sharpening their processes and technology for manufacturing at scale.
The vision of what Resilience is doing has become more clear, at least to an outside observer like me. I've written a fair bit about the opportunity for more domestic biotech manufacturing, for national security reasons, for national high-tech competitiveness, for regional economic development, for creating high-quality manufacturing jobs, and for creating stable businesses.
Rahul also points to a technology industry analogy, in which more specialized, sophisticated partners work together in an ecosystem, rather than each individual company trying to own every piece of the value chain. It's an example of horizontal scaling that has worked in tech, and could now work for biotech.
Now before we get started, a word from the sponsor of The Long Run.

Calgary is home to more than 120 life sciences companies, from emerging startups to established firms. With this critical mass of research, technical talent and expertise, the city is an active hub for life sciences innovation.
Technologies homegrown in Calgary are changing the face of healthcare. Syantra is revolutionizing breast cancer detection using artificial intelligence-derived algorithms. NanoTess is harnessing the power of nanotechnology to tackle chronic wounds and skin conditions. And this is only the beginning. Calgary's life sciences sector is projected to spend $428 million on digital transformation by 2024.
If you're a bright mind or bright company solving global health challenges, Calgary is the place for you.
Take a closer look at why at calgarylifesciences.com
Now, please join me and Rahul Singhvi on The Long Run.