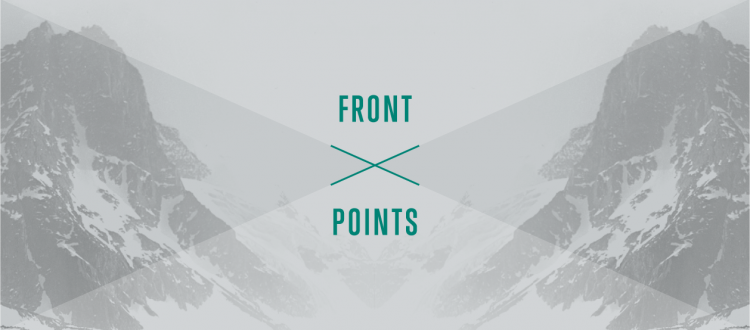 Biotech as a Beacon for Youth
Biotech has always depended on the ideas and energy of young people.
But it's time to think more broadly about how biotech and young people relate.
Let's start with young people.
Recall the column from two weeks ago, which cited a 2017 Pentagon study. That study found that a full 71 percent of Americans between the ages of 18-24 aren't eligible to serve in the US military. Three main reasons stand out as disqualifiers – obesity, criminal records, and lack of a high school diploma.
Let that sink in for a minute.
Think about how many millions of young people whose lives were going off the rails in the 2010s, because of long-simmering societal ills.
That was clear before the pandemic.
Now, consider how many young people are struggling, especially with mental health issues exacerbated by the pandemic.
All of us need hope. This is a hard time. But young adults need to be especially optimistic when making some of the big choices in life — what career to pursue, where to live, who to marry, how to maybe someday buy a home. Maybe some young people would make different life choices, and be more attractive to employers, if they had more hope.
What does any of this have to do with biopharma?
Consider manufacturing.
We are in the early phase of a cell and gene therapy revolution.
About 900 Investigational New Drug (IND) applications for cell and gene therapies were on file with the FDA as of February 2020. More are coming. Every week, more capital flows into startups aspiring to churn out more of these valuable next-generation medicines.
The opportunity for growth is obvious. There are more than 1,000 clinical trials for cell and gene therapies that could enroll as many as 60,000 patients worldwide, according to the Alliance for Regenerative Medicine. The FDA says it anticipates approving 10-20 such cell and gene therapies per year by 2025.
Whatever the numbers are, some of these specialized therapies will pan out. Some will get FDA approved. Some will need to scale up to meet global demand.
Jobs will have to be created in specialized, customized manufacturing plants to make these cell and gene therapies. Advanced biologics aren't going away, either. The making of these medicines can't be completely automated, and shouldn't be entirely shipped offshore. There are national security reasons, national competitive advantage reasons, logistical shipping reasons, and workforce development reasons to keep most of this work on US soil.
There are large swaths of the map outside of San Francisco, New York and Boston where this work can be done inexpensively.
Biotech can choose to invest in people, equipment, and places to get ready for this manufacturing boom.
Actually getting this done will require a shift in employer mindset. Not everyone needs a 4-year degree to work in a cell therapy manufacturing plant. Some of these jobs are better suited to people with 2-year community college training.
These can be high-salary/good-benefits/steady paycheck blue collar jobs. As biotech matures as an industry, it will depend on more of these jobs. When the industry invests in people to do this skilled work, it makes good long-term economic sense to pay high wages to keep people motivated and productive and loyal.
I grew up in the industrial and agricultural economy of the Upper Midwest. The high salaries and good benefits offered by companies like John Deere were considered the ticket to middle-class life. There was pride and dignity in this work for people like my Dad. He got a community college certificate to become a welder. He got a job with that skill at John Deere in Dubuque, Iowa. He thought he had it made.
He lost that job in a round of layoffs when I was in preschool.
Jobs like that today are scarce. My Dad had to reinvent himself a couple times to provide for our family.
Now I live in Seattle. It's a tech metropolis. But before the tech boom, it was put on the map by Boeing. Tens of thousands of blue-collar, union workers built Seattle. They earned good wages and solid benefits. They took pride in work assembling "the best airplanes in the world." That's what Boeing commercial airplanes chief Alan Mulally, a boy from Kansas, used to say.
Like any for-profit industry, of course, biotech isn't in the business of creating jobs just for the sake of creating jobs. But it is an industry on the upswing. It needs to think long-term about people to meet long-term business needs.
Young people seeking purpose could step up for this line of work, whether they aspire to be scientists or blue-collar machine operators.
What if biotech were to open up to more people without 4-year or advanced college degrees? What kinds of manufacturing jobs, in particular, might be doable for people with community college training? Would it make sense to invest in apprenticeship programs, and then continue to invest in training people to keep skills updated over an entire career?
Might some of these people become longtime, loyal, productive employees? Might some rise through the ranks to make even greater contributions to their companies? Might the kids of manufacturing workers grow up to be scientists and executives of tomorrow?
Biotech can be the new Boeing, the new John Deere. It will require extending a hand to young people. It will require taking chances on people who might not otherwise get one.
It will take some imagination. But the potential is clear. Biotech, as I wrote here a few weeks ago, is radiant at a dark time.
Let's make biotech into a beacon of hope for young people.
An Ominous Development at Bluebird
Cambridge, Mass.-based Bluebird Bio, the cell and gene therapy company, is experiencing a nightmare. The company said it halted clinical trials of its Lentiglobin gene therapy for sickle cell disease after seeing a report of a patient dosed five years ago now coming down with acute myeloid leukemia. Around the same time, the company said it learned of another case of a patient getting myelodysplastic syndrome (MDS), a pre-leukemia syndrome. The company hasn't been able to confirm whether the cancerous conditions are related to its lentiviral vector. But because that possibility can't be ruled out, and because its only marketed therapy uses the same vector, it shut down sales and marketing of that other treatment for beta-thalassemia in Europe and the UK.
Shares in Bluebird crashed, down 41 percent in value from $45.76 last Friday to $26.95 at yesterday's close. Many investors have to be wondering about the decision Bluebird recently announced to split into two companies – one focused on genetic diseases, and the other focused on cancer. The future for genetic diseases will hinge on what investigators uncover in days and weeks ahead about what might have caused the severe adverse events.
Analyst Raju Prasad of William Blair downgraded the stock immediately, as many investors surely aren't going to hang around long to find out. At best, the situation means Bluebird will suffer from a significant delay. At worst, if the vector ends up looking like the culprit, it could be devastating to the company and send a chill through investor sentiment in other gene therapy companies. It's too early to say yet what the answer will be. "While there is precedent of [sickle cell disease] patients to have an increased risk of leukemia compared with the general population, we believe the complexity of the issue is likely to lead to a thorough investigation and potentially a significant delay to trial timelines and/or change to trial design," Prasad wrote in a note to clients.
Vaccine Access and Distribution
Moderna said it expects to deliver 100 million doses of its mRNA COVID-19 vaccine to the US government by the end of March, another 100 million by the end of May, and another 100 million by the end of July. Those are faster timelines than the company had agreed to previously, and enough for this company alone to fully vaccinate almost half of the US population with a two-shot regimen. The company also agreed to provide an additional 150 million doses to the European Union, bringing the total doses ordered there to 310 million in 2021. The European Commission also secured an option for another 150 million doses in 2022. It's all pretty breathtaking to consider, knowing the pressure to move this fast with global-scale manufacturing of a novel mRNA vaccine technology with lipid nanoparticle delivery.
Pfizer and BioNTech said they will supply 200 million extra doses of its mRNA COVID-19 vaccine to the European Union, bringing its total supply agreement there to 500 million doses. The plan is to deliver by the end of 2021. The European Commission obtained an option to request another 100 million doses. Last week, the companies said they upped their commitment to the US government by 100 million doses, bringing its total commitment to the US government to 300 million doses.
Novavax reached an agreement with GAVI to provide 1.1 billion cumulative doses of its protein-adjuvant vaccine for COVID-19 through the COVAX facility, to provide vaccine access to people in low-income, middle-income, and high-income countries. Gaithersburg, Maryland-based Novavax is working in partnership with Serum Institute of India to boost manufacturing output.
Johnson & Johnson, the developer of a single-shot vaccine for COVID-19 that's due to go before an FDA advisory committee for review Feb. 26, is still planning to supply 100 million doses to the US government in the first half of 2021. But it's unclear how many doses will be available in March and April, assuming it wins Emergency Use Authorization from the FDA. Tony Fauci told CNN he's "a little disappointed" in the expected number of doses available from J&J this spring.
While the race is on to vaccinate in wealthy countries, Science magazine reporter Kai Kupferschmidt notes that not a single healthcare worker in Africa has been vaccinated, until South Africa started this week.
Science of SARS-CoV-2
Reduced Neutralization of SARS-CoV-2 B.1.1.7 Variant by Convalescent and Vaccine Sera. This study isn't quite as bad as the headline suggests. The authors write, "widespread escape from monoclonal antibodies or antibody responses generated by natural infection or vaccination was not observed." Cell. Feb. 18. (Piyada Supasa et al Oxford University)
Transmission of COVID-19 in 282 clusters in Catalonia, Spain. This study shows that people with high viral loads of SARS-CoV-2 are main drivers of transmission. The Lancet. Feb. 2. (Michael Marks et al).
Densely sampled viral trajectories suggest longer duration of acute infection with B.1.1.7 variant relative to non-B.1.1.7 SARS-CoV-2. Why does the new variant seem so concerning? One reason, according to this Harvard study, is that it appears to last longer, naturally creating more opportunities for transmission. Digital Access to Scholarship at Harvard. Feb. 10 preprint. (Stephen Kissler et al)
Science
Inhibitory CD161 receptor identified in glioma-infiltrating T cells by single-cell analysis. Cell. Feb. 15. (Kai Wucherpfennig et al Broad Institute). Researchers at the Broad Institute analyzed tumor-infiltrating T-cells with single-cell analysis, and identified the gene that encodes for CD161 which appears on NK cells and T cells. It's the basis for cell therapy work being done at Waltham, Mass.-based Immunitas, which raised a $39 million Series A financing in 2019. (Company statement).
Vaccines
Neutralizing Activity of BNT162b2-Elicited Serum — Preliminary Report. NEJM. Feb. 17. (Pfizer / BioNTech research teams). The mRNA vaccine showed in vitro that it can neutralize the SARS-CoV-2 virus with the B.1.351 variant to the spike protein (more widely known as the South Africa variant). (Pfizer statement).
Brazil is trying to answer one of the key outstanding questions about the COVID-19 vaccines. Do they help reduce transmission of the virus? It's difficult to run such a study, but the Brazilians are trying a pilot project – vaccinate an entire town of 45,000 people to see what happens. (WSJ coverage).
Vaccine Hesitancy
The myth of 'good' and 'bad' Covid vaccines. This article discusses how false perceptions about the next batch of vaccines could complicate the vaccine hesitancy story, especially in communities of color. STAT. Feb. 17. (Helen Branswell)
Therapeutics
UK-based Synairgen said it started enrolling in a Phase II/III study with an inhalable interferon beta treatment for mild-to-moderate COVID-19 patients who aren't hospitalized.
South Plainfield, NJ-based PTC Therapeutics said it started the second stage of a Phase II/III trial of an oral therapy it developed against a cellular enzyme, dihydroorotate dehydrogenase (DHODH). By targeting this enzyme instead of a protein on SARS-CoV-2, PTC hopes to inhibit viral replication and calm down the excessive inflammatory responses that result from infection. CEO Stu Peltz noted in a statement that the drug could be taken at home, as well as in the hospital, and that if it's effective, it ought to work against wildtype virus as well as the variants.
Diagnostics
Thermo Fisher Scientific said it secured FDA Emergency Use Authorization for the TaqPath RT-PCR diagnostic test, which can tell the difference between COVID-19, Flu A and Flu B in a single sample. It's for CLIA lab use.
Financings
New York and San Francisco-based Adjuvant Capital, founded in 2019 but quiet until this week, announced its initial $300 million fund to invest in public health needs that deliver social and financial returns. Merck, Novartis, IFC, the Bill & Melinda Gates Foundation, Children's Investment Fund Foundation, and Dalio Philanthropies are among the LPs supporting the team led by Glenn Rockman and Jenny Yip. (TR coverage by Anika Gupta).
Cambridge, Mass.-based Centessa Pharmaceuticals raised $250 million in a Series A, to roll up 10 Medicxi Ventures-backed asset-centric virtual biotech companies into an umbrella organization. Saurabh Saha, formerly of Bristol-Myers Squibb, is the CEO, while Moncef Slaoui, the former chief scientific advisor of Operation Warp Speed, is the CSO. (Timmerman Report coverage).
Durham, NC-based Humacyte went public through a SPAC deal that brought in $255 million in cash proceeds to advance its work in making universally implantable, off-the-shelf human tissues for transplant at large commercial scale. Fresenius Medical Care, OrbiMed, Monashee Investment Management, and Alexandria Venture Investments were among the participants in the related PIPE deal.
Cambridge, Mass.-based Elicio Therapeutics, an immunotherapy company targeting the lymph nodes, raised $73 million in a Series B financing. It didn't name the investors, but said there were "multiple strategic and international investors."
San Francisco-based Excision Biotherapeutics said it raised $60 million to develop CRISPR-based antiviral therapies. Greatpoint Ventures led.
Cambridge, Mass.-based Immune ID raised a $17 million seed financing led by Longwood Fund, and which included Arch Venture Partners, Pitango HealthTech, In-Q-Tel and Xfund. The company is working to identify therapeutic targets based on antibody interactions that drive immune diseases.
New York and Guilford, Conn.-based Quantum Si, a proteomics company founded by Jonathan Rothberg, went public through a SPAC transaction with HighCape Capital. The deal involves $540 million of gross proceeds to the company, including a $425 million private investment in a public equity (PIPE) that included Foresite Capital Management and Redmile Group, among others.
Boston-based Gamida Cell, a cell therapy company, raised $75 million in a convertible debt offering with Highbridge Capital Management. The cash is supposed to keep the company going into the second half of 2022.
Seattle-based Ozette raised $6 million in a seed financing to advance AI for immune system monitoring. Madrona Venture Group led, and was joined by the Allen Institute for Artificial Intelligence (AI2) and Vulcan Capital.
Houston-based Iterion Therapeutics pulled in $17 million in a Series B financing led by Lumira Ventures to develop a potent and selective nuclear beta-catenin inhibitor for desmoid tumors.
Deals
Charles River Labs agreed to acquire Cognate Bioservices, a cell and gene therapy contract manufacturing organization, for $875 million in cash.
Novartis and the Bill & Melinda Gates Foundation agreed to work on a more affordable, globally accessible in vivo gene therapy for sickle cell disease. The Gates Foundation has agreed to fund "a research team within NIBR wholly dedicated to developing an approach to delivering this potential treatment." Terms weren't disclosed.
Cambridge, Mass.-based Cytovia Therapeutics agreed to work with Cellectis on TALEN-engineered iPSC-derived Natural Killer cell therapies. Cellectis will get either $15 million in equity in Cytovia, or $15 million in cash, by the end of 2021.
GSK and San Francisco-based VIR Biotechnology agreed to expand the collaboration that started in April 2020 to work on neutralizing antibody therapies for COVID-19. The expanded deal now includes other viral infectious diseases, including influenza. GSK will partner on development of an intramuscular injection that's supposed to work as a universal prophylactic for influenza A, and that has completed a Phase 1 trial. Next-generation antibodies to prevent or treat flu are also part of a three-year research collaboration. GSK is agreeing to pay $225 million upfront, plus make an additional $120 million equity investment.
Eli Lilly agreed to pay $125 million upfront to South San Francisco-based Rigel Pharmaceuticals to co-develop Rigel's receptor-interacting serine/threonine-protein kinase 1 (RIPK1) inhibitor. The deal is global, exclusive, and covers all therapeutic indications.
San Francisco-based Nektar Therapeutics said it will receive as much as $150 million from SFJ Pharmaceuticals, a company backed by Abingworth and Blackstone Life Sciences, to develop bempegaldesleukin (BEMPEG), an IL-2 agonist in combo with Merck's pembrolizumab (Keytruda) for head and neck cancer. Nektar will serve as the sponsor of the Phase II/III study. It has agreed to pay milestones over 7-8 years to SFJ, if it wins regulatory clearance.
Data That Mattered
Merck and AstraZeneca said they were planning to halt a Phase III trial early, at an interim analysis, because a data monitoring committee reported the drug has demonstrated superiority over placebo. The drug, olaparib, (Lyparza), is a PARP inhibitor being tested in the adjuvant setting for germline BRCA mutated, high-risk HER2 negative breast cancer after local treatment and neoadjuvant or adjuvant chemotherapy. Data will be presented at a medical meeting.
Personnel File
Sara Nayeem joined New York-based Avoro Ventures as a partner. She was previously with NEA for 12 years. She will source and manage biotech investments from early-stage to late-stage to crossover, the firm said in a statement.
Kizzmekia Corbett, the mRNA vaccine scientist at the NIH, was named to the TIME100. Read about her contribution in this essay by Tony Fauci.
Salt Lake City-based Recursion, the company using AI and other tech tools for drug discovery, hired Louisa Daniels as chief legal officer and general counsel. She was a vice president at Pfizer. (TR coverage of Recursion, Sept. 2020).
BIO hired Shaye Mandle as chief operating officer. He comes to the biotech trade association with experience in restructuring and rebranding Minnesota's Medical Alley Association.
Westlake Village Biopartners hired Peter Calveley as chief operating officer.
South San Francisco-based Day One Biopharmaceuticals, the developer of treatments for kids with cancer, hired Charles York as chief operating and chief financial officer. (TR coverage of Day One's $130m Series B round, Feb. 2021).
Boston-based Dewpoint Therapeutics added Regina Barzilay, Distinguished Professor for AI and Health at MIT, to its board of directors. (TR coverage of Dewpoint, Apr. 2019)
Cambridge, Mass.-based Evelo Biosciences, a microbiome-based therapeutics company, named John Hohneker to its board of directors. (The Long Run podcast with Evelo CEO Simba Gill, Nov. 2020).
Regulatory Action
Amgen said the FDA has granted Priority Review status to its application to market sotorasib, the KRAS G12C-directed small molecule drug for non-small cell lung cancer. The PDUFA review deadline is Aug. 16, but it wouldn't be a surprise if the FDA acted sooner to approve this potentially pathbreaking medicine against one of the classic hard targets of oncology.
South San Francisco-based Cortexyme said its atuzaginstat Phase II/III trial for Alzheimer's disease is on partial clinical hold, following an FDA review of "hepatic adverse events" – aka liver toxicity. The events were reversible and didn't appear to cause long-term damage, the company said.
Novartis secured an expanded label from the FDA for sacubitril/valsartan (Entresto). The drug's prescribing information is now thought to cover about 5 million of the estimated 6 million people in the US with forms of chronic heart failure.
Genomic Surveillance
The CDC, newly empowered to lead in the pandemic, pledged a $200 million "down payment" on improved genomic surveillance of SARS-CoV-2 and its increasingly troubling variants. For the world leader in genomics, this is an embarrassing late date to get moving in a nationally coordinated way to help us adapt our behavior as the virus evolves. We are sequencing fewer than 1 percent of samples, and expert say we need to get to 5 percent, and do it with samples from around the country, if we're going to have an adequate surveillance system.
See below this Twitter exchange with a genomic surveillance expert, explaining why so little sequencing of viral samples was being done as recently as December. We late to the game, and have some serious catching up to do.