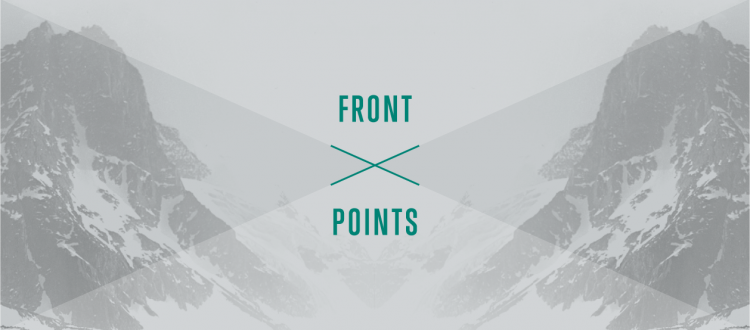 Biotech Is Radiant In a Dark Moment
The virus, at the start of a New Year, has arrived on all seven continents. Even Antarctica.
An estimated 2 million people have died worldwide from the SARS-CoV-2 virus, and that's surely an undercount. About 4,000 people are dying per day in the US. About 255,000 new people are being diagnosed with this dangerous and mysterious invader every day in the US.
We see a few new variants circulating. We are seeking to understand what that means.
The pandemic is causing Biblical levels of suffering. Hospital staff are exhausted, reduced in many instances to operating in battleground triage mode.
Millions of people are jobless. Many are homeless or living on the brink of eviction. Millions are starving.
A violent mob, incited by a twisted individual still in place as President of the United States, attacked the heart of the nation's capital. The mob attempted to overturn an election. They took selfies, gleefully thumbing their noses at democracy. Police were either unable or unwilling to stop the mayhem.
It's the logical result that follows from years of mass radicalization by cynical political leaders and entertainment / media personalities.
These are sad, cold truths. I get angry and frustrated sometimes.
But we won't get anywhere by wallowing in the horror, averting our gaze, hoping it will all just go away, or lashing out at the "Others." We must get swift justice for those responsible for the domestic insurrection. Then we have to do a lot of long, hard work in rebuilding our communities.
Ugly as this week has been, there is beauty out there. We can allow ourselves to open our eyes and see it.
Biopharma is one of the bright spots. This industry, in partnership with government and academic researchers, has produced two remarkably effective vaccines. We knew they would be supply-constrained from the start, and we'd have to be patient. Yet the rollout is more painful than it had to be. Too many of the vaccines we have – 95 percent effective vaccines, remember! — are sitting around on freezer shelves instead of getting injected into arms.
Only 5.9 million first doses have been administered out of the 21.9 million doses delivered to states, according to the CDC on Jan. 7. Systemic failure on multiple levels explains this situation. There's vaccine hesitancy, aided by firehoses of misinformation. There's no serious federal plan, never has been. The state agencies are chronically underfunded and understaffed.
Local stay-at-home orders and social distancing requirements remain intact. People are struggling without the social contact we all need. No surprise, we are seeing waves of depression, apathy, suicide, homicide.
Much of what's described above is beyond our control. But look around in biopharma, especially at the list of financings and deals this week. The capacity for good — the industrial horsepower that can be channeled into progress that will end this pandemic — it's palpable. This community has tremendous capacity for good work. The beating heart is on display for anyone who cares to look.
We should be thankful to be alive in this biotech renaissance. What we are witnessing, and participating in, isn't an accident or a lucky break. The foundation has been laid for decades with government and industrial investments in enabling technologies, better understanding of basic biology, vibrant capital markets with an appetite for high-risk / high-reward propositions, a growing pool of experienced executives, savvy and independent regulators, and a talented, committed, increasingly diverse workforce.
People of ability and good will, over decades, cultivated the biopharma community we live in today.
You can't take the pulse this January at San Francisco's Union Square, but everything I see and hear says the industry is adapting and improving in the pandemic. Some old bad habits and craft attitudes are being shed. The industry is moving faster. It's rediscovered the power of single-minded, intense focus — rather than trying to sometimes be everything to everyone. It's getting more productive. It's getting more inclusive. More empathetic. More understanding of industry's role in the wider world.
We have a chance, if we finally decide to deliver universal healthcare to US citizens, to enter a truly great age of progress in improving the health of individuals and society.
It would be easy to snicker at the above paragraph, and say this has been tried before. But now that the world has seen a once-in-a-century mobilization of the scientific enterprise pay off in spades, why not think universal healthcare is possible? Why not imagine a tripling of the NIH budget over the next 10 years? Why not build an entirely new NIH campus west of the Mississippi, in a place with some strong biomedical assets already in place, like Missouri, Nebraska, or Utah? Why not dream of a world in which the most talented young people are drawn like moths to careers in science, instead of investment banking or management consulting?
What might be possible if that were to happen?
I've been covering biotech for 20 years. I'm confident that what I've been fortunate to witness thus far will pale in comparison to what I'll get to see in the next 20 years.
We are a dynamic, flexible country. We have been gifted with a system of democratic self-governance, quite intentionally the opposite of a monarchy or authoritarian regime. It's our job to maintain it as active participating citizens. If we accept that challenge, then we can be confident we will continue to live in a system that is sometimes volatile, but rebalances and recalibrates every so often. Our representative democracy has its flaws, but it has proven durable in its ability to unleash human flourishing while generally resisting the various idea viruses circulated by factions and mobs.
We still have it within us to strive for greatness.
I grew up poor on a small family farm in Grant County, Wisconsin. I got to attend the flagship state university about 90 minutes away, in Madison. I now own and operate a successful small business, where I get to interview the smartest scientific entrepreneurs in the world on a daily basis. Many of the people I interact with are brilliant immigrants who have overcome all sorts of obstacles to come here and do amazing things.
This kind of thing can, and does, happen so often that we sometimes take it for granted. We shouldn't.
We will find our North Star again as a country as we correct the catastrophic errors of the past and present.
I look forward to hearing your ideas on what you're doing, however small it may seem, to make a positive contribution. We all have a part to play.
Let's think big. I'm listening. luke@timmermanreport.com.
Financings
Venrock raised its ninth fund, worth $450 million, to invest in early stage tech and healthcare companies.
Boston-based Scorpion Therapeutics raised $162 million in a Series B financing co-led by Boxer Capital of Tavistock Group, EcoR1 Capital, Omega Funds and Vida Ventures. It's a precision oncology company led by Gary Glick, the star serial entrepreneur. (Read my interview with Glick when he stepped down from the CEO role at his last startup, December 2019.)
Cambridge, Mass.-based LifeMine Therapeutics raised $50 million in a Series B led by Rick Klausner and Milky Way Investments. The company is working on a fungi-based drug discovery platform. (See TR coverage of LifeMine, including my interview with CEO and CSO Greg Verdine.)
Cambridge, Mass.-based Werewolf Therapeutics raised $72 million in a Series B financing. Its lead product candidates are engineered IL-2 and IL-12 protein therapies for cancer. RA Capital led.
South San Francisco-based Senti Bioscience raised a $105 million Series B financing to develop programmable cell therapies for cancer. Leaps by Bayer led. (See TR coverage of Senti, including interview with co-founder and CEO Tim Lu.)
Cambridge, Mass.-based Myeloid Therapeutics said it raised "over $50 million" in startup funding to develop engineered myeloid cells for cancer. NewPath Partners led. (See TR coverage of Myeloid, including interview with co-founder Siddhartha Mukherjee).
Newton, Mass.-based Abcuro raised $42 million in a Series A-1 deal co-led by co-led by Mass General Brigham Ventures and Sanofi Ventures. The company is engineering cytotoxic T and NK cells.
Boston-based Ikena Oncology raised $120 million in a Series B financing led by Omega Funds. The company is working on biomarker-directed cancer drugs. Otello Stampacchia, a TR contributing writer par excellence, is joining the board.
Cambridge, Mass.-based Immuneering raised a $62 million Series B financing, led by Cormorant Asset Management. The company is focusing on drugs that target the RAS/MAPK pathway.
San Diego-based Iconovir raised $77 million in a Series A financing co-led by Nextech and Vida Ventures. It's developing oncolytic virus therapies for cancer. Mark McCamish was named the CEO.
Philadelphia-based Aro Biotherapeutics, the developer of what it calls "precise receptor-mediated delivery of RNA drugs to address intracellular gene targets," said it raised $88 million in a Series A financing. Northpond Ventures and Cowen Healthcare Investments co-led the round.
San Francisco-based Color, a genomic testing company, raised $167 million in a Series D financing led by General Catalyst and T. Rowe Price Associates.
Deals
Durham, NC-based Ribometrix received a $25 million upfront from Genentech as part of a deal to work on small molecules directed against RNA targets.
Cambridge, Mass.-based Dewpoint Therapeutics, a company working on a biomolecular condensate-based platform for drug discovery, formed a deal with Pfizer to work on drugs for myotonic dystrophy type 1, DM1. Dewpoint is getting an undisclosed upfront payment and milestones worth as much as $239 million. (TR startup profile of Dewpoint, Apr. 2019).
Netherlands-based argenx, an immunology-based drug developer, formed a deal with Shanghai-based Zai Lab to develop and commercialize efgartigimod in China, Taiwan, Hong Kong and Macau. Argenx is getting $75 million upfront in Zai Lab equity. The drug is designed to tamp down excessive production of disease-causing IgG antibodies.
Switzerland and California-based Myovant Sciences forged a deal with Pfizer to work on relugolix – a once-daily, oral gonadotropin-releasing hormone (GnRH) receptor antagonist – for cancer and women's health indications in the U.S. and Canada. Myovant is collecting $650 million upfront.
Waltham, Mass.-based Morphic Therapeutic, the company developing small molecules against integrin targets, said its partnership with Janssen Pharmaceuticals has expanded to include a third integrin target. The deal was struck in Feb. 2019. (See TR coverage of Morphic, Oct. 2018, and listen to scientific founder Tim Springer on The Long Run podcast, Nov. 2019).
Tokyo-based Sosei Heptares said it regained worldwide rights to its muscarinic agonist programs, after getting them handed back from its partner, Allergan (now part of AbbVie.) The programs are being studied against Alzheimer's disease and schizophrenia. (Listen to Karuna Therapeutics CEO Steve Paul on The Long Run podcast for more on muscarinic receptor modulation for schizophrenia.)
Vaccine Rollout. Not. Good.


Vaccines
Treatments
Testing
Science – COVID-19
Science (Non-COVID)
The Business of Biotech
Science Features
Managing in a Pandemic
Our Shared Humanity
Personnel File
Boston-based Jnana Therapeutics, a company working on metabolite transporter therapies, added Annie C. Chen, the chief medical officer of Cambridge, Mass.-based Nimbus Therapeutics, to its board of directors.
Seattle-based TwinStrand Biosciences, a next-generation DNA sequencing company, added Gary Gilliland to its board of directors. He's the former president of the Fred Hutchinson Cancer Research Center, and former head of cancer research at Merck. (TR coverage of TwinStrand and other next-gen sequencing startups, June 2020).
Seattle-based Sana Biotechnology, the cell therapy company, hired Ke Liu as head of regulatory affairs and strategy. He's a 17-year veteran of the FDA, and former associate director of the cell and gene therapy unit within the Center for Biologics Evaluation and Research.
Boston-based Entrada Therapeutics added Peter Kim, the Stanford biochemistry professor and former head of Merck Research Laboratories, to its board of directors.
Waltham, Mass.-based TScan Therapeutics, the developer of T-cell therapies, added Brian Silver to its board of directors.
Newton, Mass.-based Abcuro, a T-cell and NK-cell engineering company, named John B. Edwards as the Executive Chair of the board and David de Graaf as CEO.
Watertown, Mass.-based Forma Therapeutics named Selwyn Vickers to its board of directors. He's the senior vice president of medicine and dean of the School of Medicine at The University of Alabama at Birmingham (UAB). He's a pancreatic cancer researcher and leader in health disparities research.
Cambridge, Mass.-based Aura Biosciences, the developer of conjugated biologic therapies for cancer, named David Johnson to its board. He's the CEO of VelosBio.
Boston-based Karuna Therapeutics, the developer therapies for neuropsychiatric disorders, named Denise Torres to its board.
A Scientific Nation That Can Do Better
While the world grapples with the rise of the B117 and E484K variants of SARS-CoV-2, and the implications for the pandemic response, the US – the world leader in DNA sequencing – is behaving like a corrupt, impoverished country.
Somehow, we are unable to leverage the strengths we have in genomic surveillance to provide better early warnings for our citizens in a pandemic that's killing almost 4,000 people a day.
See the tweets below from Pavitra Roychoudhury and Trevor Bedford, genomic surveillance experts, which sparked a somewhat incredulous and angry tweet from me.
With a strong leader and probably less than $50 million – a drop in the bucket – we could take this bull by the horns. It's no panacea, but it is an important aspect of the pandemic response we need now and in the future. It would not only protect our citizens in the immediate here and now, but would radiate world leadership of the sort we used to take for granted.
This is just one of many, many aspects of the pandemic response that must be improved as we turn the page on this nightmare chapter in American history and begin to re-imagine what we can do when we attempt to mobilize to achieve a shared objective.