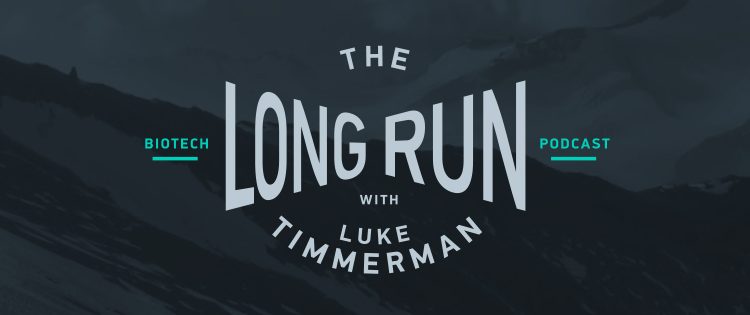 Investing in Manufacturing, Mental Health & More: Bob Nelsen on The Long Run
Today's guest on The Long Run is Bob Nelsen.
Bob is the co-founder and managing director of ARCH Venture Partners. He's one of the most prolific, and successful, venture capitalists in biotech history.
Bob likes to get involved in startups in the earliest days. He is willing to stick his neck out, and generally do things that might seem weird or premature to most people at the time.
He was an early investor in gene sequencing technology with Illumina, RNA interference with Alnylam, cell therapy with Juno, and infectious disease with VIR.
He dreams big, thinks ahead of the pack, and isn't afraid to take big risks.
Bob was one of the first people I met when starting out covering biotech 20 years ago. I've interviewed him too many times to count. In 2016 when he made the Forbes Midas List, I wrote that Bob is "whip-smart, quirky, funny, profane, audacious and quotable."
Still true. He's always been a character, love him or hate him for whatever reason.
For this conversation, I focused mainly on what Bob and the ARCH investing team are doing with the latest fund, Fund XI. It's a $1.85 billion colossus.
He talked some about priority indications for investment, including some new higher priorities coming out of the pandemic – especially mental health and bio-manufacturing. I didn't ask Bob about his personal story, as others have covered it before. (Matt Herper wrote a nice profile of Bob for Forbes in 2016).
Now, before we get dive in…a word from the sponsor of The Long Run.

Synthego is a genome engineering company that enables the acceleration of life science research and development in the pursuit of improved human health.
The company leverages gene editing, machine learning, and automation to build platforms for science at scale. By enabling unprecedented access to cutting-edge genome engineering, Synthego is at the forefront of innovation, accelerating the development of truly engineered biology.
Synthego's expertise in CRISPR, combined with their proprietary software and technology, means you have a trusted partner whether you are at early stages of basic research or ready to take your therapy to the clinic.
Visit Synthego.com/timmerman to learn more.
Now, please join me and Bob Nelsen on The Long Run.