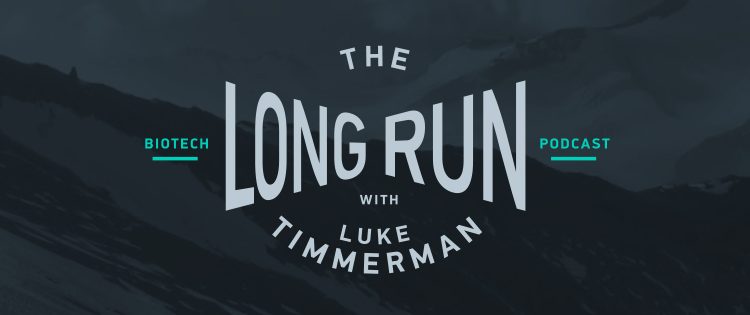 Designing Gene Circuits For Cell Therapies: Tim Lu on The Long Run
Today's guest on The Long Run is Tim Lu.
Tim is the co-founder and CEO of South San Francisco-based Senti Biosciences.
Senti is working to develop gene circuits for cell therapies. This is about reprogramming cell therapies with precise genetic instructions on what to do in certain circumstances. The code essentially can tell the cell to kill tumor cells with a certain molecular marker on them, while sparing other cells that carry a particular molecular signature.
The first-generation cell therapies have delivered some extraordinary results for patients with cancer, but they also have some limitations. If Senti and others in the cell reprogramming world are successful, they could take cell therapies to a new level of safety and efficacy.
Tim and his colleagues have been working on gene circuits for a long time, dating back to his time on the faculty at MIT. He left that esteemed academic institution to go to work full-time on turning this research work into cell therapies that will someday hopefully help patients with cancer.
Senti's work is still very early stage. It's all preclinical. But it plans to seek clearance from the FDA to begin its first clinical trial, for patients with acute myeloid leukemia, in 2023.
Tim, like many biotech entrepreneurs, is the son of immigrants. His story starts there and takes a few interesting turns before getting to his current chapter, running a startup company. I think you'll enjoy hearing about the person and the science.
Now before we get started, a word from the sponsor of The Long Run.

Calgary is home to more than 120 life sciences companies, from emerging startups to established firms. With this critical mass of research, technical talent and expertise, the city is an active hub for life sciences innovation.
Technologies homegrown in Calgary are changing the face of healthcare. Syantra is revolutionizing breast cancer detection using artificial intelligence-derived algorithms. NanoTess is harnessing the power of nanotechnology to tackle chronic wounds and skin conditions. And this is only the beginning. Calgary's life sciences sector is projected to spend $428 million on digital transformation by 2024.
If you're a bright mind or bright company solving global health challenges, Calgary is the place for you.
Take a closer look at why at calgarylifesciences.com
Now, please join me and Tim Lu on The Long Run.