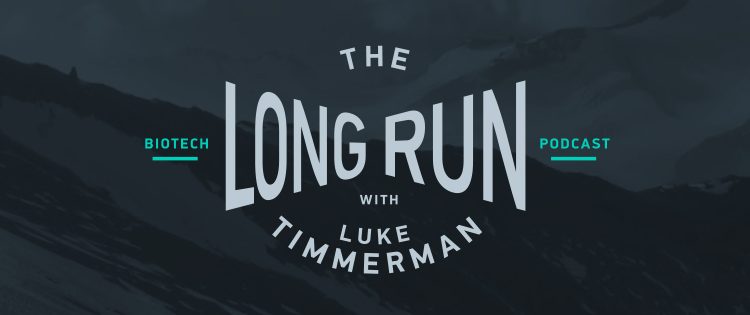 Digging into Data, Finding New Drug Targets: Colin Hill on The Long Run
Today's guest on The Long Run is Colin Hill. He's the co-founder and CEO of Aitia (pronounced Ay-tee-ah).
The company was founded in 2000, and previously known as GNS Healthcare. The GNS part was short for Gene Network Sciences, which gives you some sense of what it was about.
Aitia is a new name to reflect a new strategy. The company has undergone a shift in the past year to focus on drug discovery and development of its own novel medicines. Aitia is seeking to leverage deep wells of genomic, proteomic and other comprehensive 'omic datasets. When the data can be extracted from human samples, it creates what Aitia calls a 'digital twin'. It believes this type of data will shed light on the complex networks of human biology that sometimes go awry and lead to disease.
For many years, Colin and colleagues worked with partners – both large pharma companies and with healthcare payers – that sought to discover some useful insights in those large datasets. It wasn't seeking to discover drugs on its own, move them along in early development, and create value that way.
Colin came to this work with a background in math and physics, first at Virginia Tech and then at Cornell University. He took the entrepreneurial leap a little over 20 years ago, at a time when the genomics boom and the first Internet dotcom boom were on. He's seen fluctuations in the hype cycle and found ways to adapt the company so it could keep going.
Over time, Colin and the Aitia team obtained access to more datasets and kept honing causal AI algorithms – which seek to predict disease and tell us what's going wrong mechanistically that is causing disease.
The proof, like everything in biotech, will be in the clinical data. But it has secured drug discovery partnerships this year with UCB and a second partnership with Servier.
Now, before we get started, a word about Timmerman Report.

If you like listening to The Long Run, you'll love a subscription to Timmerman Report. This is where you can read my in-depth reports on the most interesting startups in biotech, my regular Friday Frontpoints column that summarizes the issues of the week, plus insightful coverage of current topics in biotech from a rotating cast of contributing writers. Individual subscriptions are available on a monthly, quarterly, or annual basis. Group subscriptions provide a license to companies that have more than one reader. Go to TimmermanReport.com and click on 'Subscribe' for more.
Now, please join me and Colin Hill on The Long Run.