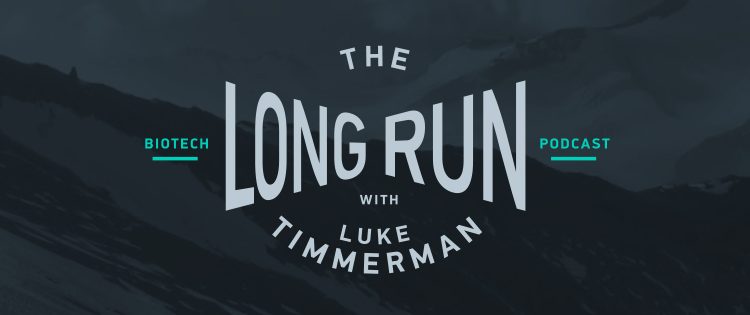 Leading the Fight Against Infectious Disease: Diana Brainard on The Long Run
Today's guest is Diana Brainard.
She's the CEO of Waltham, Mass.-based AlloVir.
AlloVir is developing off-the-shelf T cell therapies to fight common viruses. The company is developing these T cells, from donors, and modifying them so they can be given to patients with weakened immune systems. The company's lead T-cell therapy candidate is made to fight six common viruses, including adenovirus, Epstein-Barr, cytomegalovirus, JC virus and others.
If AlloVir is successful, these T cells will first be used in patients who undergo stem cell transplant therapies, a common form of treatment for leukemia and lymphomas. This virus-fighting T cell infusion should also be practical to make available at a lower cost than the well-known T cell therapies for cancer.
Diana started her career as a physician-scientist at Harvard Medical School and Massachusetts General Hospital. But that was only her start. She comes to this new challenge at AlloVir – attempting to develop trailblazing treatments for patients who have no good options – after a long and distinguished track record developing drugs for common infectious diseases.
She worked for a decade at Gilead Sciences, and was intimately involved in development of the cures for hepatitis C – marketed under the names Sovaldi, Harvoni, and Epclusa. By the end of her 10-year tenure, she was senior vice president of infectious disease at Gilead, overseeing the company's HIV portfolio. At the end, she led the frenzied all-hands-on-deck work on remdesivir – a treatment that still remains effective for patients with COVID-19.
In this episode, we talk about her roots in the humanities, how storytelling influenced her approach to patient care, and how a coach helped her grow from a strong individual performer into an organizational leader. Side note: before this interview, I had only spoken to Diana once before, but I felt like I knew her in some ways already. She is married to TR healthtech columnist David Shaywitz, who, I would say, to borrow a phrase from the author E.B. White, is both a "good friend and a great writer."
Now please join me and Diana Brainard on The Long Run.