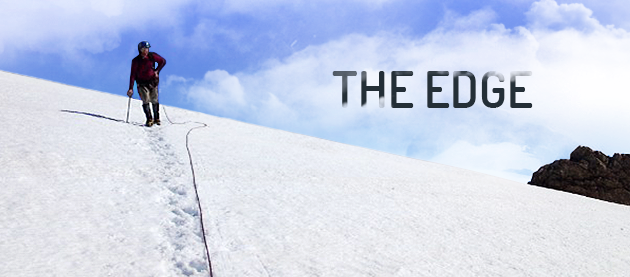 Why Patents Are Sometimes Overrated
You could get the impression, reading about the patent fight over the CRISPR-Cas9 genome editing, that patents are the only thing that matter in biotech.
Once the courts sort out who the rightful inventors are, that's that.
The winner gets fame and fortune. Losers get a set of steak knives, or fired. All or nothing.
This is a reasonable view if you are an academic research center like the University of California-Berkeley or the Broad Institute. Win the patent, and hello Nobel Prize. Then come the license fees and royalties off what some call the biotech discovery of the century. Call it unseemly and counterproductive if you subscribe to the rather naive idea of scientist as the noble truth seeker. But this is an undeniable reality of the scientific enterprise.
The funny thing is, patent battles in the biotech business can get ugly too, but seldom play out as an all-or-nothing proposition. It happened once in the industry's early days, when Amgen and Genetics Institute fought over who owned the patent to erythropoietin. Amgen won and found success. GI lost and got megamergered.
More often, there isn't one dominant patent that gives a company competitive advantage. Science is moving super-fast. New inventions are popping up all the time. Patents that seem important one day can be obsolete the next. Some big companies might like to bleed upstart competitors to death in endless court filings, but that's not always the best use of resources at a big company, either. Even big companies are wise to be leery of getting bogged down in expensive litigation when there are more important things to do, like making the technology work.
Consider Juno Therapeutics vs. Novartis in CAR-T immunotherapy. After some patent skirmishing, the big company wrote the little company a check. While some speculated that this could be a winner-take-all situation, it wasn't. Nobody went to court. Success or failure in the CAR-T market will be determined by other factors.
So if patents aren't what it's all about, then what is?
The best companies seek to create long-term advantages that go far beyond patents. Trade secrets, otherwise known as proprietary know-how, are one key factor you don't hear as much about. Sometimes these come to bear in manufacturing, especially in biologics, where we all know subtle (secret) steps can make a difference. Sometimes this is about linking various technologies (patented or not) together in a way that never has to be disclosed in the public domain.
Culture is another crucial factor.
Look at Illumina. The company doesn't have a monopoly on bright ideas for DNA sequencing. Nobody does. Everyone is suing everybody all the time in this field. Illumina has paid out settlements before. It hardly matters. Illumina is the market leader because it is so focused on delivering killer products, integrating everything into a product lineup, and building long-term customer relationships. Once it has its hooks into customers, they can barely think of switching to another vendor because the switching costs would be so high. The company culture is hungry and relentless. It's never complacent. Even at large scale, it moves fast. It reminds me of Bloomberg News, where I once worked for. That kind of tenacious culture is more important than any single piece of IP.
I spoke to a few executives about this notion that patents can sometimes be overrated. Everyone agrees patents are important. Stephane Bancel, CEO of Cambridge, Mass.-based Moderna Therapeutics, jumped on this notion that, yes, patents are only one piece of the puzzle when it comes to competitive advantage.
At Moderna, a company seeking to create a long-term advantage in messenger RNA therapies, building a patent estate is certainly an important order of business. The company has more than 500 patent applications filed, more than 25 issued patents, and gets new issued patents at a rate of about one or two a month, Bancel said. There have been questions since the beginning of Moderna about whether it had the necessary IP lined up, especially one patent from the University of Pennsylvania. (Bancel declined to comment on that one patent.)
There are already many more companies than Moderna flocking to the mRNA field (see this TR exclusive from May). Of course, each company has its own IP strategy. But as the technology evolves over the years, other enduring sources of competitive advantage, besides patents, tend to emerge in importance, and be underestimated.
"Speed of learning" is one aspect of company culture which Bancel said he obsesses about. If you believe, like Bancel does, that messenger RNA therapy is in the early stages of a 20-year S-shaped curve — with a period of intense learning, followed by exponential growth, and tapering off — then you had better position your company to stay a step ahead of others.
What does "speed of learning" look like? Moderna has invested much of its money in information technology and automated manufacturing of mRNA constructs. By investing big here, Moderna is trying to rise above anyone who might come along later (and intimidate prospective entrants from even trying). Specifically, Bancel said the infrastructure enables the company to go from an idea for an mRNA therapy to a construct ready for testing in about 30-40 days. The CEO hounds his team to move faster, to shave a day off its timelines.
"It's to keep pushing down, pushing down, pushing down the time from an idea to getting results. It's our speed of learning, and it's never fast enough. I'm a maniac around it," Bancel said. "People sometimes go crazy, and say, 'One day doesn't matter.'" But he shoots back that it does. In 100 cycles from idea to experimental result, a one-day process improvement would save 100 days. Over 20 years, that adds up. "The speed at which your organization can learn matters tremendously," he said.
Getting speed built into the company culture might be the hardest part of sustainable competitive advantage, because companies need to build in more processes as they grow, otherwise they invite chaos. Not every person, or every department, naturally has the same metabolism. But if they don't all row toward the same goal, at roughly the speed, your company has deficiencies, Bancel said.
John Mendlein, CEO of San Diego-based aTyr Pharma and a former patent lawyer (as well as a Moderna board member), said he agrees companies can get distracted or put excessive weight on patents. Sometimes companies focus so much on patents that they take lose sight of what they need most–a great product. He recalled the patent battles from the 1990s over various antibody technologies. There were all kinds of complicated fights over phage display and creating diverse libraries. Many of the companies disappeared. One survivor, MorphoSys, lived. Why? It focused on making drugs.
"The enabling patent battles didn't help the companies in building a business," Mendlein said. "At the time, people placed a lot of importance on those cases. Those cases sent a lot of children of lawyers to college."
Wende Hutton, a general partner at Canaan Partners, said patent due diligence is always a crucial first step to investment. It's a "show-stopper" when a company has a shaky claim on freedom to operate. Most companies need to have a proverbial picket fence of patents, and an ability to keep up in the fast-moving, constantly evolving patent landscape. But she, too, says patents can sometimes be the least of a company's concerns.
Hutton pointed to the anti-CGRP antibodies for migraine prevention. Amgen, Eli Lilly, Teva, and Alder Biopharmaceuticals all have advanced drug candidates. The market is big. Someone, or everyone, might sue each other, probably after the drugs are on the market. But the winner will likely be determined by basic product characteristics – safety, efficacy, dosing convenience, low-cost manufacturing, clever marketing.
All of this is worth keeping in mind when reading about the latest "great patent debate." Someone will get the Nobel for CRISPR-Cas9. Good for them. But in business, someone will license in the critical patent or picket fence of patents, and others find another way forward, maybe by writing a check. The opportunity is too big with CRISPR, and many other exciting arenas, to get bogged down in slow, expensive, and distracting IP litigation. Everyone will go forward and find some other source of competitive advantage. That's how it should be.