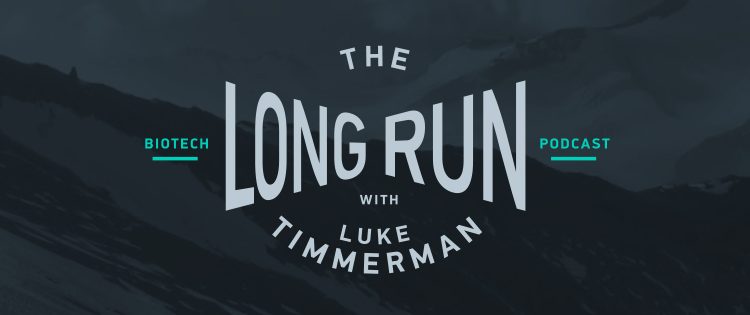 The Long Run Podcast: Elias Zerhouni on the Role of Immigrants In Science
Today's guest on The Long Run podcast is Elias Zerhouni.
He's the president of global R&D at Sanofi, one of the world's biggest makers of drugs and vaccines.
Zerhouni, for those unfamiliar, started out as an academic researcher in radiology at Johns Hopkins. He then became an entrepreneur, and worked his way up at Hopkins as an academic administrator. He then moved into science politics on the national stage, as director of the National Institutes of Health under President George W. Bush.
He took his current job at Sanofi in 2011.
Zerhouni also happens to be an immigrant. He's a native of Algeria, a Muslim-majority country in North Africa. I wanted to ask him about that life experience, and how he got to where he is today.
In this episode of The Long Run, we spoke about the crucial role of immigrants in the scientific enterprise. We also talked about the threats to government budgets for scientific research, and what would happen if budgets get slashed at a time of so much possibility in biology.
The next episode of The Long Run will feature Steve Holtzman. He's a veteran biotech executive. Holtzman is currently the CEO of Boston-based Decibel Therapeutics, a startup working to treat hearing loss. Holtzman has mobilized other biotech CEOs to speak out this year on political issues they have historically avoided. Watch for that episode in your iTunes or Stitcher feed.
Special thanks to EBD Group for sponsoring The Long Run podcast. EBD Group is the co-producer of the Biotech Showcase coming up Jan. 8-10 at the Hilton Union Square in San Francisco. I'll be there on a media panel, plus doing a lot of networking with interesting people and picking up story ideas for the year ahead. I look forward to seeing some Long Run podcast listeners there.
When registering here or by clicking the banner at the bottom, please add a brief comment to say you heard The Long Run podcast and you appreciate EBD Group's support for quality biotech journalism. You'll get to go to a great conference and support quality journalism in one fell swoop.
Now, join me and Elias Zerhouni for The Long Run.