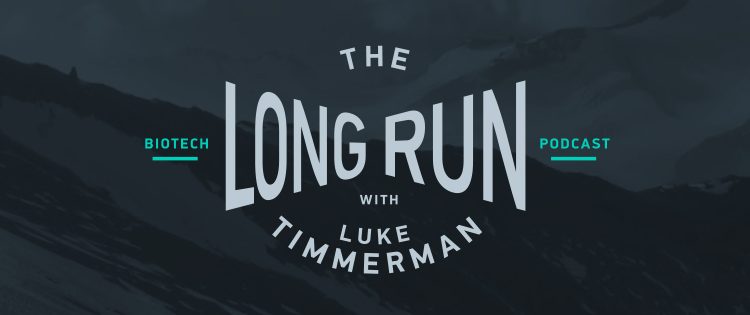 Matching Up Technology & People: Bruce Booth on The Long Run Podcast
Bruce Booth is the latest guest on The Long Run podcast.
Booth, a partner with Atlas Venture, has made a name for himself the past few years as the author of the LifeSciVC blog. He writes about industry investment trends, the occasional news item from Atlas portfolio companies, and occasionally shines a light into the dark little corners of the venture capital business – in a way only an insider can.
Bruce also likes his data. Like all scientists, he seeks to understand the world through data – the more the better, and often through helpful charts and graphs for visualization. But the job of a VC has many aspects that aren't data-driven. Fundamentally, it's often about matching up an exciting discovery or technology platform with the people who can develop it – people who can navigate the inevitably choppy seas ahead. People aren't so easily reduced to data points. How do VCs evaluate the skills and character of people who are given money to run things? Are there enough people out there with the right stuff to meet this exciting moment in science? Where do people get to hone their entrepreneurial skills? How can the industry do a better job of developing scientific entrepreneurs, when companies don't have much time for on-the-job-training, and everyone needs to deliver results ASAP?
There is considerable debate in the industry on how this human capital development occurs. Some argue there's an anti-youth bias, a desire among VCs to back the same insiders over and over. Others have become more vocal that not nearly enough is being done to advance into C-level and board-level roles. Booth is listening — he even wrote a new blog post about the issue yesterday.
These are hard questions, and I think we both agree the industry can and must do better at developing its people. Talking about the issue is just the start. This is about building a thriving industry for the long haul.
Before diving in, thanks to the sponsors of The Long Run podcast — Presage Biosciences and EBD Group
Presage Biosciences has a microinjector device that enables intratumoral microdosing of experimental cancer drugs. Why does this matter? It enables researchers to evaluate several drugs at once against a single tumor, while the tumor is still in the patient. It's in clinical trials now. To learn more, go to presagebio.com.
And did you know BIO-Europe Spring is only 2 weeks away – coming up Mar. 12-14 in Amsterdam. Listeners of this show can take a 200 Euro discount off registration to this major partnering event by typing in the special code "longrun" when registering.

CLICK HERE TO REGISTER with 'longrun' discount code:
Now, join me and Bruce Booth for The Long Run.