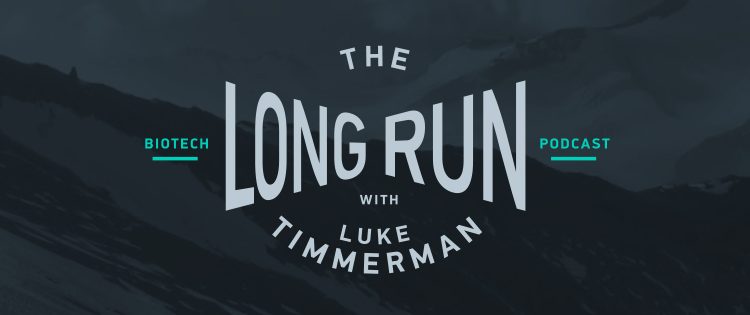 Finding the 'Middle Market' of Biotech VC: Chris Garabedian on The Long Run Podcast
Today's guest on The Long Run podcast is Chris Garabedian.
Garabedian is best known for his controversial stint as CEO of Cambridge, Mass.-based Sarepta Therapeutics, the developer of treatments for Duchenne Muscular Dystrophy. Whatever you may think of his tenure there — and the FDA's decision to approve eteplirsen on a slim reed of clinical trial evidence – there is no denying that Sarepta got into that position because Garabedian saved the company. When he started there in 2011, it was called AVI Biopharma. It was running out of cash and left for dead. I know because that's when I first interviewed him and wrote about the company.
Rather than repeat the history of Sarepta, which has been pretty well-documented, I asked Garabedian in this interview to talk more about his early career coming up on the business side of biotech. He learned the ropes in market research, then joined Abbott, and got serious about biotech in more senior positions at Gilead Sciences and Celgene.
He has developed some interesting beliefs on how the R&D side of the house can work with the business side. Those beliefs culminate in a new entity he started called Xontogeny. It's sort of like a small venture-capital firm aimed at scientific entrepreneurs who need more oomph than they get from a small "friends and family" financing round, but don't need a full-blown $50 million Series A round from the likes of the big VC firms.
He calls it "the middle market." You can hear him describe it. (See previous TR coverage from May 2017).
Now, join me and Chris Garabedian for The Long Run.