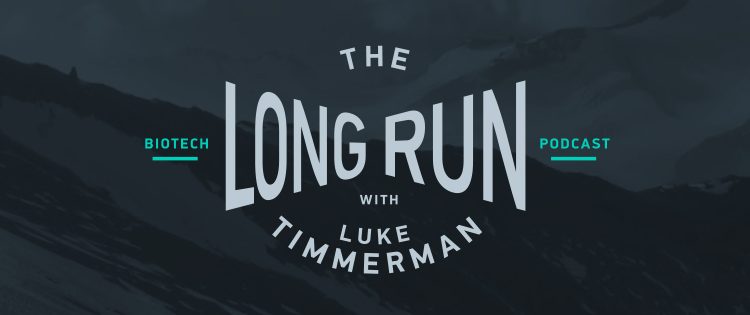 Exploring Synthetic Lethal Cancer Drug Discovery: Barbara Weber on The Long Run
Today's guest on The Long Run podcast is Barbara Weber.
She is the CEO of Cambridge, Mass.-based Tango Therapeutics.
Ever hear the saying 'it takes two to tango?' That's where this startup draws its inspiration. It's seeking to discover and develop synthetic lethal cancer drugs. These are intended to target two molecular vulnerabilities of a cancer cell, not just one, like the first wave of targeted therapies did 20 years ago. The concept of 'synthetic lethal' is a hot area of cancer biology. Venture capital has been flowing for a couple years now to companies like Tango, Repare Therapeutics, Ideaya Biosciences and Cyteir Therapeutics.
Tango, founded in 2014, is still at quite an early stage. It has no drug candidates in the clinic. It will be years before it gets there, if ever.
Yet the science is interesting. I've written about Tango before, and invited Weber to speak about Tango last spring at my Boston Cancer Summit. That was a charity fundraiser for my Everest Climb to Fight Cancer campaign for research at the Fred Hutch.
Turns out she's been busy since then.
Today, Tango is announcing its first big partnership. Gilead Sciences is paying $50 million upfront to get the option to license five new targets that come from Tango's discovery platform. Tango retains 100 percent ownership of its lead programs. Not too shabby.
Weber has the kind of resume you'd expect of someone serving as Dean of Genetics at some distinguished university. She's an MD by training, did a residency at Yale, fellowship at Dana-Farber, became a professor of genetics at Michigan and Penn. She left academia for industry, taking R&D leadership roles at Big Pharma stalwarts GSK and Novartis.
She ended up at Third Rock Ventures, the Boston and San Francisco-based venture firm that starts companies focused on emerging areas of biology. Hearing her describe her career arc, she seems to have gotten into the right kind of situation where she and her team can execute on something she's long wanted to do.
Now, join me and Barbara Weber for The Long Run.