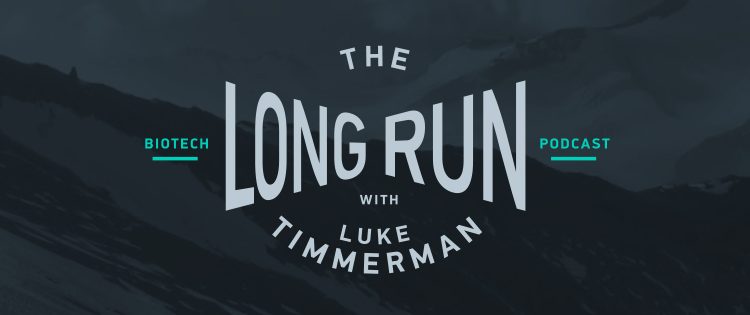 From Nova Scotia to the Forefront of Bio & Tech Investing: Julie Sunderland of Biomatics on The Long Run
Julie Sunderland is the guest on the latest episode of The Long Run podcast.
She is a managing director at Biomatics Capital, a Seattle-based venture firm that invests in what it calls "data-enabled healthcare."
Before diving into that, as always, I want listeners to get to know the person making things happen, and how she got here.
Sunderland her fellow investing partner Boris Nikolic worked together at the Bill & Melinda Gates Foundation before starting their own firm in 2016. Sunderland, with a finance background and a deep understand of science-based business, was the architect of the Gates Foundation's Program Related Investments structure and strategy. She figured out how the world's largest philanthropy could make equity investments in biotech companies whose interests align with the foundation's global health mission.
Nikolic, a scientist by training, was the personal science advisor for Bill Gates, and he handled some of Bill's investments in biology plays like Foundation Medicine, Editas Medicine, Nimbus Therapeutics and Schrodinger. Essentially, these were extracurriculars that venture beyond the global health philanthropic mission of the foundation, but have far-reaching potential for all of biology.
Biomatics raised an initial fund of $200 million in 2016 and put it to work in an eclectic mix of therapeutics, diagnostic, and digital health or tool plays. The portfolio includes Denali Therapeutics (a neuroscience drug developer), Grail (early cancer detection), Twist Bioscience (DNA synthesis) and Verana Health (mining of electronic health records to assist drug developers).
Last week, Biomatics announced it has closed on its second fund, this one with $300 million, to keep doing what it does.
Sunderland is also a down-to-earth person, raw and real. She grew up in a home in Nova Scotia that lacked electricity until she was 12. Now she interacts with some of the smartest entrepreneurs and investors in the world of biotech. It's quite a life journey.
Now, sit back, relax, and join me and Julie Sunderland for The Long Run.