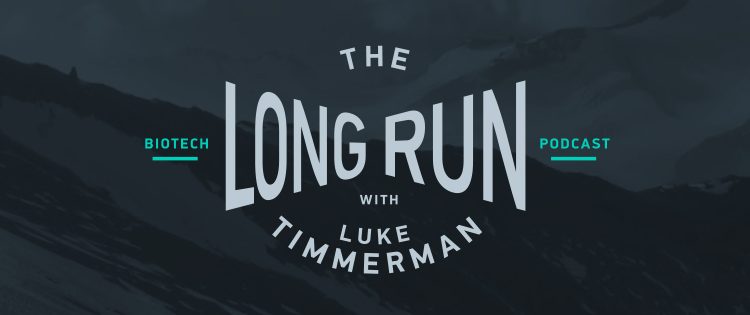 The Immune Sequencing Frontier (Take 2): Harlan and Chad Robins on The Long Run
Today's guests on The Long Run are Harlan and Chad Robins.
They are brothers and co-founders of Seattle-based Adaptive Biotechnologies. Chad is the CEO, and Harlan is the head of innovation. Harlan is also a faculty member at the Fred Hutchinson Cancer Research Center just down the street from Adaptive.
Senior people in pharma R&D are quite familiar with Adaptive. The company has a niche in the sequencing of T-cells and B-cells of the adaptive immune system. The sections of genetic code in these immune cells aren't fixed at birth — the code for making T-cell receptors and antibodies from these cells rearranges, or adapts, to protect us from the various environmental stimuli we encounter at different points in life.
By providing a glimpse into this changing genetic code, Adaptive gives the scientific world a whole new set of data — and a whole new perspective really — on cancer, autoimmunity, and infectious disease.
Adaptive has had a very busy few months. Last year, it struck a partnership with Microsoft Research to create a map that systematically shows, at large scale, how millions of specific antigens match up with corresponding T-cell receptors. That partnership leaned heavily on Microsoft's cloud computing infrastructure, and machine learning capabilities.
Last fall, it won FDA approval for its ClonoSeq diagnostic test, which can detect trace amounts of cancer lingering in the bone marrow of patients who've gotten treatment.
Most recently, it struck a big partnership with Genentech, which paid $300 million upfront for the right to use Adaptive's antigen and T-cell mapping capabilities to help it make T-cell therapies (both of the off-the-shelf and personalized variety).
There's a lot to absorb here.
Join me and Harlan and Chad Robins on The Long Run.