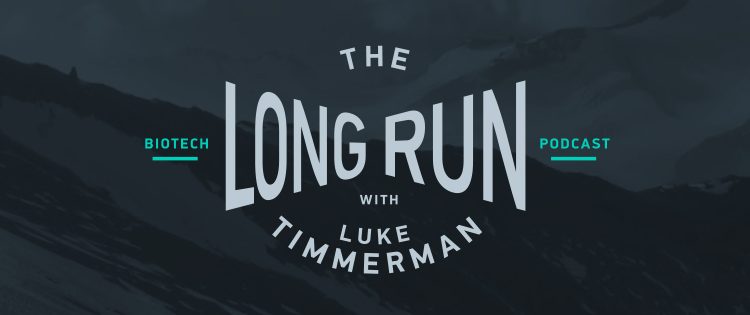 Better Cancer Treatment Through Better Information: Cindy Perettie on The Long Run
Today's guest on The Long Run is Cindy Perettie.
Cindy is the CEO of Cambridge, Mass.-based Foundation Medicine. This company does genomic analysis on tumors. If you know more of this molecular nitty-gritty information – things like the underlying gene mutations that send cancer cells into out-of-control growth sprees – then you ought to occasionally come up with more effective strategies to treat the patient. Sometimes the information generates new research insights that even guide creation of new drugs.
Foundation, now a decade old and entering adolescence, has grown quite a bit. It was acquired a year ago by Roche in a deal that valued the company at $5.3 billion. But in many ways, the company has only scratched the surface. Only a tiny percentage of cancer patients today get genomic profiles done of their tumors.
Cindy joined the company as CEO in February, after a long career in cancer therapeutics during some go-go times at Genentech. Her last job before becoming CEO was SVP of global oncology product strategy at Roche.
Cindy's job, and that of her executive team, will be to see how far they can go toward fulfilling the promise of genomic-based precision medicine for cancer.
There's a lot of pieces to that puzzle. Foundation will need to become more thoroughly integrated into everyday cancer care, not just at top academic centers, but at community oncology centers that treat about 70 percent of US cancer patients. It needs to ensure it gathers the evidence it needs to win reimbursement for its tests from payers. It also needs to make sure it stays nimble on the technological edge, or at least doesn't get complacent with its current solution – especially as new types of biological information emerge, beyond DNA alone, that create a more contextual picture of cancer.
If you have any illusions about how hard this is, Timmerman Report subscribers can read more about that in an April article I wrote about a clinical genomics database Foundation has been building for years with Flatiron Health.
Now, please join me and Cindy Perettie on The Long Run.