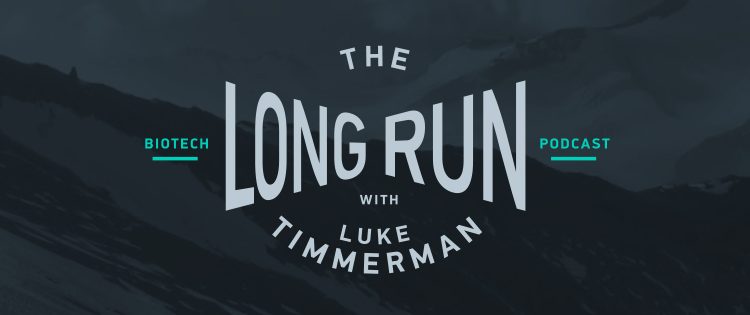 Making a Difference for Sickle Cell Disease: Ted Love on The Long Run
Today's guest on The Long Run is Ted Love.
Ted is the CEO of Global Blood Therapeutics, known as GBT for short. The company, based in South San Francisco, is on the cusp of bringing forward the first innovative, disease-modifying medicine for sickle cell disease.
GBT has run a pivotal clinical trial in 274 patients, gotten the results published in the New England Journal of Medicine, and is in the midst of filing a rolling submission of a New Drug Application to the FDA for this medicine, called voxelotor, or vox, for short. It's a once-daily oral pill. If things move on schedule, GBT should be cleared to market this therapy in the first half of 2020.
It's hard to overstate how important this new medicine will be. This is National Sickle Cell Awareness month. Since there's a reason we need such a thing – there's a lack of widespread awareness of sickle cell — let's cover some of the basics compiled by the Centers for Disease Control and Prevention.
It is estimated that:
SCD affects approximately 100,000 Americans.
SCD occurs among about 1 out of every 365 Black or African-American births.
SCD occurs among about 1 out of every 16,300 Hispanic-American births.
About 1 in 13 Black or African-American babies is born with sickle cell trait (SCT).
This is a chronic disease that causes severe anemia, fatigue, pain, strokes, and premature death. It disproportionately dishes out its suffering in the African-American community of the US. Imagine trying to live with this constant burden of pain and fatigue. Sickle cell is unquestionably a big drag on human productivity, and any drug that can get a good number of those 100,000 patients back on their feet and living a normal life has a viable argument to make in the world of health economics.
In this episode, as usual, I start out by asking Ted about his early life experiences, and key career junctures that led him to this renaissance moment in the treatment of sickle cell. In the second half of the conversation, we cover the science, the business, and some of the societal access issues GBT has to address to make this product as successful as it could be.
Now, please join me and Ted Love on The Long Run.