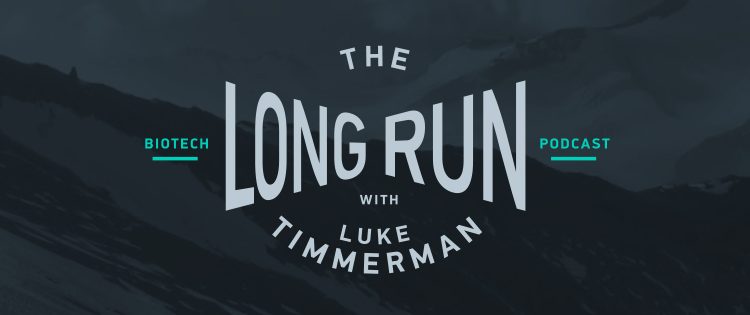 Turning Synthetic Biology Into 'Living Drugs': Synlogic's Aoife Brennan on The Long Run
Today's guest on The Long Run is Aoife Brennan.
Aoife (it's pronounced EE-fuh in her native Ireland) is the CEO of Synlogic Therapeutics. The company, based in Cambridge, Mass., is trying to build on years of work at MIT in synthetic biology.
The basic idea is to create what the company calls Synthetic Biotics, or what you can call "Living Medicines." Without getting technical just yet, the company's biological engineers design certain genetic properties into a microbe so that it can do something specific you want under certain conditions, like, say, release certain degrading enzymes when in the presence of elevated disease-related enzymes.
The company's lead program is for phenylketonuria (PKU). It's a genetic disease in which the body can't adequately clear phenylalanine, an amino acid, from the blood. Eat too much protein, and phenylalanine will build up in the bloodstream for these patients. Unless they adhere to a strict diet, PKU patients risk severe mental retardation and neurological impairment. Synlogic has engineered a lead candidate that can produce phenylalanine-degrading enzymes designed to lower phenylalanine levels to allow those with PKU to consume more natural protein.
Aoife is a physician, scientist, and immigrant. She had research experience, small biotech experience, and big biotech company experience before coming to Synlogic as chief medical officer in 2016. She was asked to step up as interim CEO in May 2018 when her predecessor left to go work on another early-stage startup. She took the permanent CEO role after a 5-month transition period.
Early in her tenure, in August, Aoife had the unpleasant task of telling employees and shareholders some bad news. The company's lead drug candidate, designed to reduce high blood ammonia levels, failed in its most significant trial – a Phase 1b/2 randomized, placebo-controlled study. She pulled the plug.
This is the kind of rough patch that all biotech companies experience at some point. How one responds under adversity is what matters most – in biotech, and life, actually.
I enjoyed this conversation with an interesting person, working on interesting and important applications for human health. That's pretty much this show in a nutshell.
Now, please join me and Aoife Brennan on The Long Run.
The Long Run is Sponsored by: