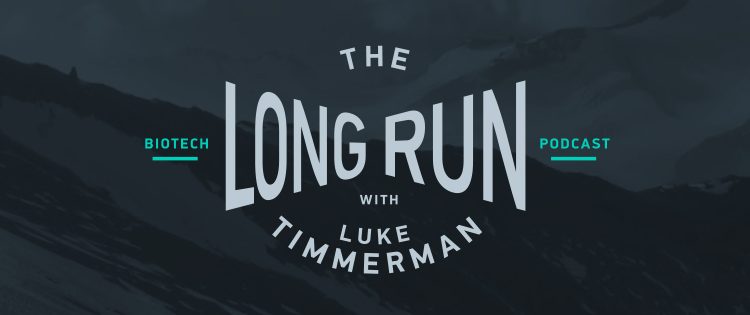 Tamping Down Inflammation & Synaptic Dysfunction in Alzheimer's: John Alam on The Long Run
Today's guest on The Long Run is John Alam.
John is the co-founder and CEO of Cambridge, Mass.-based EIP Pharma. This is a small company running clinical trials to test an unconventional idea for the treatment of Alzheimer's. The gist is that if you can tamp down certain kinds of inflammation, you might be able to stop some of the synaptic dysfunction that leads to the loss of memory and cognition over time in Alzheimer's patients.
This is a distinct, and complementary mechanism to the one everyone knows about, in which companies try to target amyloid-beta plaque buildups.
I first wrote about John, the former chief medical officer of Vertex, and this novel approach to Alzheimer's, on Timmerman Report in 2017 (Subscription Required).
The drug is called neflamapimod (formerly known as VX-745). This compound was tested at Vertex as far back as the 1990s. It's designed to inhibit p38 mitogen activated protein kinase alpha (p38 MAPKα). Researchers know that p38 MAPKα regulates inflammation through effects on immune cells. More recently, scientists have observed that the target is expressed in neurons in times of stress and disease. In those situations, p38MAPKα appears to play a major role in synaptic dysfunction, making it harder to achieve synaptic plasticity.
That begs more than a few questions: If you can achieve p38MAPKα inhibition in the brain, can you mitigate synaptic dysfunction? If so, will that spare people from the learning and memory decline of Alzheimer's disease?
The drug failed for other clinical indications partly because it concentrated twice as much in the brain as it did in peripheral blood. That disadvantage in one setting, however, can be seen as a dosing advantage for a drug that's supposed to get into the brain.
Two years later, EIP has Phase II results. Data are being presented at the Clinical Trials on Alzheimer's Disease (CTAD) conference, in San Diego Dec. 4-7. This is the same conference where Biogen will present hotly-anticipated data from its amyloid-beta directed antibody aducanumab.
The EIP study didn't turn out exactly as hoped. That doesn't mean there's nothing to learn. Anyone interested in learning more about Alzheimer's drug discovery and development would be well-served to listen to John, as he's a serious thinker about the biology and the clinical development of Alzheimer's therapies.
I think you'll come away from this conversation with an appreciation for the complexity of the biology, and how many more things we have to learn about this devastating disease of aging.
Now, please join me and John Alam on The Long Run.
The Long Run is sponsored by: