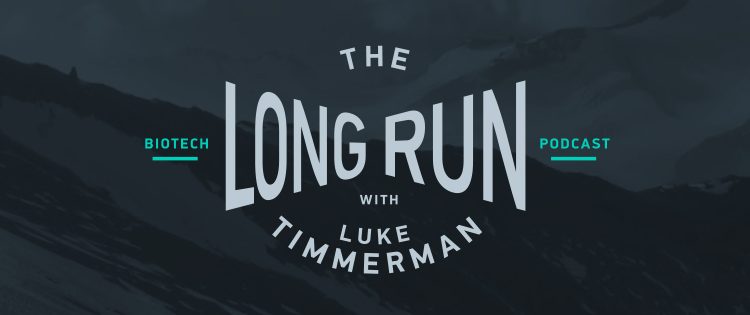 Sticking With Epigenetics During Lean Times: Jigar Raythatha on The Long Run
Today's guest on The Long Run is Jigar Raythatha.
Jigar is the CEO of Cambridge, Mass.-based Constellation Pharmaceuticals. This company is built to develop drugs against epigenetic targets. Simply put, this is a way to turn genes on or off without altering the underlying DNA. The pharmaceutical industry fancied this idea about a decade ago, as a way to shut down specific disease processes, but by binding with enzymes that can be reached with classic small molecule chemical compounds the industry knows well.
This concept eventually fell out of favor. Some of the early compounds scooped up by Big Pharma never lived up to the hype. Exciting new modalities like gene editing and cell therapy emerged. When Genentech, its big partner, walked away from an option to acquire Constellation in 2015 – the little company had a lot of explaining to do.
Jigar entered this situation as CEO in May 2017. He raised money, crafted a new development strategy, brought in some new blood, and took the company public. This year, Constellation burst back onto the biotech main stage with some preliminary clinical data for a drug candidate for myelofibrosis.
The compound, CPI-0610, is a bromodomain and extraterminal domain inhibitor. It has been tested in a Phase II study known as Manifest, as a single agent, and in combination with ruxolitinib, the JAK inhibitor marketed by Incyte. Constellation has looked at treatment-refractory patients, as well as people getting their first treatment.
The results are striking, as I discuss with Jigar in the latter part of the show. More than 90 percent of patients are seeing improvements in spleen volume reduction, and in total symptom scores, while also seeing their hemoglobin counts (which were depressed) come back up closer to normal. Results were even better in the first 4 treatment-naïve patients. You can see the abstracts published on the American Society of Hematology website, in advance of that medical meeting Dec. 4-7, 2019 in Orlando. Constellation will be presenting updated data there.
Constellation stock touched a lot of about $4 a share this year. As of this recording, the stock is worth $46.56 a share – a market valuation now exceeding $1.5 billion.
This is a turnaround.
Listen to Jigar Raythatha talk about it on The Long Run.
The Long Run is sponsored by: