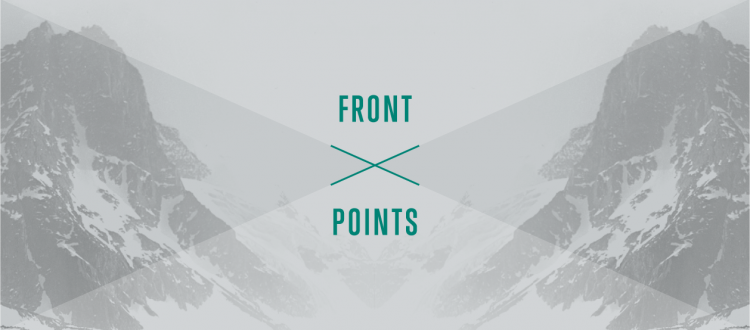 Sanofi's Intriguing MS Drug, Merck's Big Spinoff & Coronavirus Fog
Lots of shiny blinking objects are out there to pay attention to, but this was a week when a lot of fundamental hard work got done in biotech.
Read about it in Frontpoints.
Deal of the Week
Merck is spinning off women's health, biosimilars, and "trusted legacy brands" into a new company. The unnamed NewCo rolls together products expected to generate $6.5 billion in 2020. That leaves the traditional Merck a little leaner, and a little more concentrated on the big and growing colossus that is its PD-1 inhibitor pembrolizumab (Keytruda). That one drug generated $11.1 billion for Merck in 2019 – in just its fifth year since the original FDA approval.
From the Wall Street perspective, many scratched their heads. Umer Raffat at Evercore ISI wondered how Merck decided which products to spin out, and which to keep, since there are lots of "clunky" products in a $5 billion revenue line called "other pharma." But mostly, the transactions frees up $9 billion of tax-free money from the NewCo, which it can now use to beef up the pipeline, and seize opportunities in this golden age of biotech. Let the M&A speculation begin.
Data That Mattered
Sanofi said its BTK inhibitor that's made to cross the blood-brain barrier passed a Phase II trial for multiple sclerosis. Details are being saved for a medical meeting, but the company issued a very bullish statement from R&D chief John Reed, who noted that the first-of-its-kind treatment for multiple sclerosis could tamp down the inflammation of microglia cells in the brain, as well the peripheral inflammation that drives the disease. An ambitious set of four pivotal trials are now being planned to verify the result.
Regulatory Action
Brisbane, Calif.-based Aimmune Therapeutics won FDA clearance for its first drug, peanut (Arachis hypogaea) allergen powder-dnfp (Palforzia). The peanut allergy drug has been priced at $890 a month, wholesale acquisition cost. It's the first peanut allergy treatment of its kind.
Ann Arbor, Mich.-based Esperion Therapeutics received a positive opinion from the European Union's Committee for Human Medicinal Products (CHMP). That is a key step toward winning EU approval to market bempedoic acid as a new treatment for lowering cholesterol.
Holly Springs, NC-based Seqirus won FDA clearance for an H5N1 flu vaccine that could be used in case of a pandemic. Seqirus said its product is the first adjuvanted flu vaccine from a cell-based production method.
Coronavirus Highs and Lows
Hard to believe it was within the last week, but the WHO declared the novel coronavirus from Wuhan, China to be a global health emergency. Quickly, the US declared a public health emergency, and placed a strict new travel ban affecting flights from China to try to limit the viral spread.
A few days later, the WHO calmed things a bit, saying the new coronavirus is not yet a pandemic.
But this week, we really saw how messy an outbreak can be in our real-time social media information age.
First, a German doctor described a case of human-to-human asymptomatic transmission of the coronavirus – alarming public health officials everywhere about a virus that gets transmitted when people don't even know they're sick. A few days later, we found out that wasn't true – the transmitting patient from China was displaying symptoms at the time a German co-worker picked up the bug. The original paper was soon retracted.
Somewhere in the middle of this hurly-burly, we found saw speculation about coronavirus being an escaped bioweapon, or an accident of some HIV engineering experiment gone away. Within hours, a very provocative bioRxiv preprint paper was retracted.
In a different era when trigger fingers weren't so itchy, such sloppy work would probably never have been published at all — and wouldn't have influenced millions of people around the world in real-time.
On a more encouraging note, scientists armed with the new tools of genomics and more are moving at truly impressive speed, shining needed light on this little-known bug. Fewer people will notice, but biopharma has a role to play, and could be the hero. Gilead Sciences is offering Chinese authorities its broad spectrum antiviral remdesivir for controlled study, after it appeared to have helped in a compassionate use situation for the first patient in the US with the novel coronavirus. Vaccine strategies like the mRNA-based work of Moderna make some scientific sense, and new candidates can be created now in a matter of months. Regeneron has amplified its work with the US Department of Health and Human Services about marshaling its considerable antibody-drug development expertise toward the novel coronavirus.
As of this writing, Thursday Feb. 6, there were 31,000 confirmed cases in mainland China and 637 deaths there. Tragically, the doctor who first warned of the novel coronavirus has died. Reports of sweeping, aggressive containment efforts by Chinese authorities in Wuhan are out, in tandem with reports of infections doubling every four days.
Thus far, the United States has 12 confirmed cases, zero deaths, and one recovery. We still have a lot to learn on the incidence, spread, and virulence of this bug. Based on what's known at this point, we have reason to be more worried about flu. But that could all change in a heartbeat, if there's any lesson from this week.
Financings
New York-based Schrodinger, the computational drug discovery company, raised $202 million in its IPO, selling 11.8 million shares at $17 apiece. The stock climbed 68 percent yesterday to close at $28.64. (See Timmerman Report Q&A with CEO Ramy Farid, January 2019).
Cambridge, Mass.-based Beam Therapeutics, the base editing company, raised $180 million in its IPO, selling 10.6 million shares at $17 apiece. The stock traded up to $19.20 at yesterday's close.
South San Francisco-based Alector raised $240 million in a stock offering to support its work on Alzheimer's and other neurodegenerative diseases. (See in-depth TR coverage, July 2018).
PPD, the big contract research organization, raised $1.6 billion in an IPO of 60 million shares at $27 apiece. The stock traded up to $30 on its first day.
A16Z said it raised a new $750 million Bio Fund.
San Francisco-based Vineti, a software provider for cell and gene therapy companies, raised $35 million in a Series C financing led by Cardinal Health, and joined by Novartis and Gilead Sciences. (See in-depth TR coverage).
South San Francisco and Seattle-based Sonoma Biotherapeutics raised $40 million in a Series A financing to develop modified T-regulatory cells as therapies for autoimmunity. (See in-depth TR coverage).
San Francisco-based Verana Health, trying to do for ophthalmology electronic health records what Flatiron Health has done for cancer, raised $100 million in a new investment led by GV. (See in-depth TR coverage of this company and its strategy from July 2018).
Brisbane, Calif.-based Aimmune Therapeutics raised an additional $200 million investment from Nestle Health, timed to coincide with its launch of a new peanut allergy treatment.
Cambridge, Mass.-based Spero Therapeutics, the antibiotic developer, said the federal government's BARDA agency chose to exercise an option to further develop an oral carbapenem for complicated urinary tract infections. Spero will get $15.9 million to carry out the development work.
Personnel File
Sandra Horning joined Moderna's board. She's the former chief medical officer and head of global product development at Genentech.
Jeff Bluestone, a leading immunologist, announced he's left the CEO job of the Parker Institute for Cancer Immunotherapy to be the founding CEO of Sonoma Biotherapeutics, a company developing cell therapies for autoimmunity.
Boston Pharmaceuticals hired Craig Basson as chief medical officer. He was global head of translational medicine for cardiovascular and metabolic diseases at Novartis.
South San Francisco-based CytomX Therapeutics, an antibody drug developer, hired Alison Hannah as chief medical officer. She has experience on filing more than 40 INDs, the company said.
South San Francisco-based Atara Biotherapeutics named Kristin Yarema as chief commercial officer.
South San Francisco-based Sutro Biopharma, the antibody drug developer, named Kristin Bedard as vice president of immunobiology and Brunilda Shtylla as vice president of business development.
Cambridge, Mass.-based Magenta Therapeutics said Kristen Stants as chief people officer and Li Malmberg as senior vice president and head of manufacturing.
Frazier Healthcare Partners said Tanya Hayes joined the Growth Buyout team as Executive Partner.
Cambridge, Mass.-based Relay Therapeutics, a computational drug discovery company, said James Nichols joined as head of genetic diseases.
South San Francisco-based Portola Pharmaceuticals named Rajiv Patni as chief medical officer.
BioMarin Pharmaceutical said Dan Spiegelman is stepping down as CFO, and being replaced by Brian Mueller.
Neurocrine Biosciences named Shalini Sharp to its board of directors.
Deals
Japan-based Santen and Verily formed a joint venture to combine microelectronics and digital technology for ophthalmology.
Aimmune Therapeutics in-licensed a food allergy drug candidate from Xencor for $5 million cash, and $5 million in equity upfront.
South San Francisco-based Atreca said it entered into a cancer drug discovery partnership with Merck. Financial terms weren't disclosed.
South San Francisco-based Coda Biotherapeutics acquired Attenua, obtaining three small molecule drug candidates. Terms weren't disclosed.
BioMotiv and Bristol-Myers Squibb collaborated to start Anteros Pharmaceuticals, a new company working on fibrotic and inflammatory diseases. Original IP from Yale.
Worth a Read