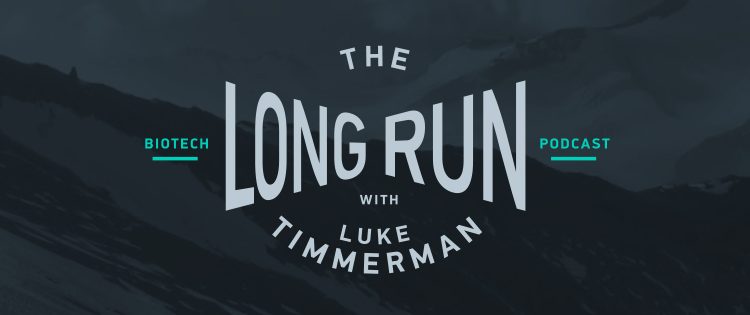 Living Life Fully with Stage 4 Lung Cancer: Isabella de le Houssaye on The Long Run
Today's guest on The Long Run is Isabella de la Houssaye.
Isabella is a former attorney on Wall Street, a mother of five kids, and a terrific endurance athlete. She's run marathons around the country, ultramarathons, and even completed an Ironman triathlon.
She's also a Stage 4 lung cancer patient.
She owes her life, and her vitality, to some extraordinary advances we've seen in cancer biology. You can listen to her describe her molecular profile, and how that fortunately matched her up with a drug from AstraZeneca that worked wonders.
She's now making the most of every day.
Some of you may have read about Isabella in the New York Times last year. The Times wrote about Isabella climbing Aconcagua — the highest peak in South America at 22,840 feet — with her daughter AFTER being diagnosed with Stage 4 lung cancer.
If you haven't read that story, I encourage you to go back and read it.
Seeing people like Isabella thrive is wonderful. Essentially she's the living, breathing personification of everything I dream of through my charity work for the Climb to Fight Cancer at Fred Hutch.
Isabella's now on a new mission. She's bicycling across America to raise awareness for early diagnosis and better treatment for lung cancer patients. She will also be spreading the word about mindfulness and positive thinking, and how that has gotten her through some tough times.
You can follow her journey, starting in San Diego, at bikebreathebelieve.org.
As members of the biopharma industry, you get to go to work each day with people who have the capacity to extend life, and improve quality of life, for people like Isabella. It's an amazing thing when it works.
I hope you find her story inspiring.
Now, please join me and Isabella de la Houssaye on The Long Run.