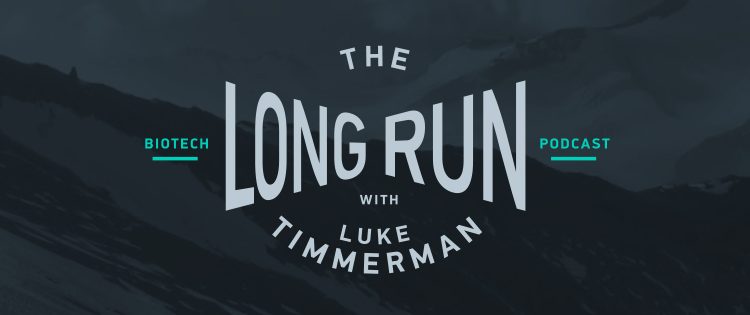 Hunting for Antibodies Against COVID19: George Scangos on The Long Run
Today's guest on The Long Run is George Scangos.
George is the CEO of San Francisco-based VIR Biotechnology.
VIR has been all over the news the past couple months. It's at the forefront of companies racing to discover and develop broadly neutralizing antibodies against the SARS-CoV-2 virus that's sparked a global pandemic.
VIR was founded in early 2017 by some deep pocketed venture investors who saw big strides being made in immunology for cancer, but a gap in how that immunology was being applied against infectious diseases.
VIR was able to pull together a lot of money, a variety of technology platforms, and a lot of smart people over the past three years. If you have time for a deeper backstory, listen to a previous episode of The Long Run from a year ago.
The company has been making progress, but the value of its work became more abundantly clear as the world came to grips with the seriousness of COVID19 in January 2020. It has an antibody discovery platform that could be quite useful in the near term. VIR has working intensely with partners that can help with various aspects of the effort – GSK, Alnylam Pharmaceuticals, WuXi and Samsung Biologics among them.
In this conversation, George spoke about the scientific rationale for what VIR is doing, and the changing approach to collaboration and regulation necessary to operate at pandemic speed.
Now, please join me and George Scangos on The Long Run.
The Long Run is sponsored by RareCyte

RareCyte delivers Precision Biology solutions for circulating tumor cell analysis designed to accelerate the pace of your cancer research. RareCyte leverages a world-class assay design team and end-to-end platform with biomarker-enabling technology to provide CTC assays that are rigorously validated for accuracy and reproducibility.
RareCyte is the only full-service provider delivering custom assay development services, long-term biobanking of patient samples, CLIA-validated CTC enumeration, multi-biomarker analysis, and single cell retrieval for DNA sequencing.
RareCyte currently supports a wide range of global clinical trials with deep expertise, personalized service, and short turn-around times. Keep your research on track by engaging the RareCyte services team at info@rarecyte.com or at rarecyte.com/rc.