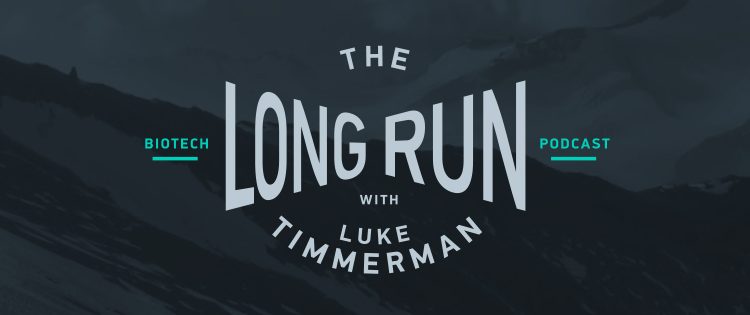 Real-Time Tracking of Viral Outbreaks: Emma Hodcroft on The Long Run
Today's guest on The Long Run is Emma Hodcroft.
Emma is a molecular epidemiologist at the University of Basel, and the co-developer of Nextstrain.
NextStrain is the open-source toolkit built for real-time tracking of viral outbreaks. In the early days, teams led by Trevor Bedford at Fred Hutch and Richard Neher in Basel used it to track viral evolution of Ebola and Zika. Over time, the resource has been adapted to study flu, and now – of course — SARS-CoV-2.
Lots of questions remain about this virus. It's brand new to science. But a fair bit of what we do know from the early days can be attributed to Nextstrain.
This resource provides real-time information on where community transmission of the virus is occurring, where certain variations are coming from, the estimated size and scope of the outbreak, and more.
It's a treasure trove. The whole world is watching.
In this episode, Emma provides clear, simple explanations of the basics of viral family trees, what we can learn from them, and what kinds of things we hope to learn later this year.
The Long Run is sponsored by RareCyte.

RareCyte delivers Precision Biology products and services for circulating tumor cell and multiplex tissue analysis designed to accelerate your cancer research. RareCyte leverages a world-class assay design team and end-to-end platform with biomarker-enabling technology to provide CTC assays that are rigorously validated for accuracy and reproducibility.
RareCyte is the only full-service provider delivering custom assay development services, long-term biobanking of patient samples, CLIA-validated CTC enumeration, multi-biomarker analysis, and single cell retrieval for DNA sequencing.
RareCyte products for comprehensive CTC analysis include the AccuCyte Sample Preparation System, RarePlex Staining Kits, and CyteFinder Instruments, all of which are easily deployed in research labs worldwide.
RareCyte currently supports a wide range of global clinical trials with deep expertise, personalized service, and short turn-around times. Keep your research on track by engaging the RareCyte services team at info@rarecyte.com or at rarecyte.com.