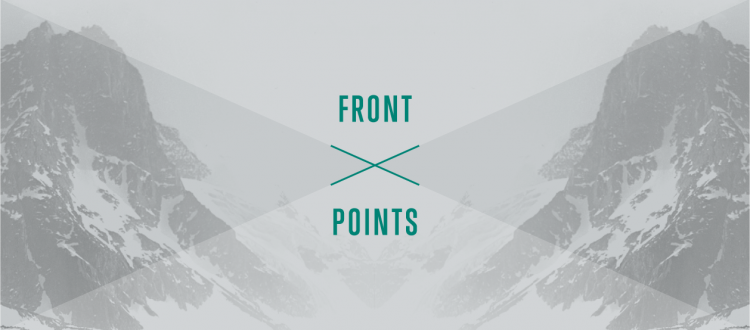 The US death toll from COVID-19 exceeded 100,000 this week.
Another 40 million people are unemployed.
We've been on this terrible trajectory for what seems like forever, with 20,000 new cases a day and 1,500 or so deaths every day. The New York Times lists 18 states where new cases are increasing and 19 states where cases are decreasing.
Memorial Day weekend came and went. People are stressed and fatigued and antsy and lonely and depressed. We're all seeking social contact. Some are gathering outside in large groups without masks. Images of crowds were everywhere from the Georgia coast to the lakes of Missouri to the Montlake cut in Seattle.
Knowing what we know about how the virus transmits, and everything we've seen this spring, we can expect an increase of cases in 2-3 weeks. (See Otello Stampacchia's May 26 analysis).
Will there be just a "blip" in new cases, in the optimistic scenario outlined by Tony Fauci, or will we see a Second Wave surge?
We don't know yet. But we do know that a pharmaceutical intervention will not be riding to the rescue this summer. If we want to reduce the toll of suffering and death, we will have to get by with non-pharmaceutical interventions that have caused so much pain since March.
Another thing we do know is that our country is at war with itself. Many people can't even speak to members of their own families. Many can't speak to old friends across the partisan divide. Many, inhaling toxic fumes from our 24/7 online networks and extremists on cable TV, suspect bad faith and fraud and conspiracy everywhere. It strikes some people as hard to believe that anyone might mean well, make a mistake, and then try to fix it.
All of the bitterness and resentment and suspicion of other people's motives makes it incredibly hard to mount the kind of consistent, disciplined, collective action response we need.
The consequences of the infodemic are here, staring us in the face.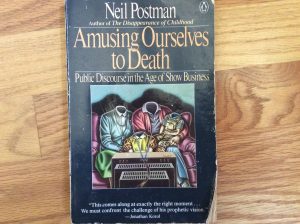 This is a good time to re-think what kind of information commons we want to have in the 2020s and beyond. One place to start is by re-reading the late Neil Postman's "Amusing Ourselves to Death: Public Discourse in the Age of Show Business." It was written in 1985, when TV was king, and social media didn't exist. It's a brilliant, biting work of media criticism. But it doesn't let us off the hook as citizens. It asks an uncomfortable question: are we willing to do the work of being citizens, or are we just empty consumers of entertainment and advertisements?
Even though Postman didn't predict the nightmare of the entertainer-in-chief — that was too preposterous for the time — he correctly saw the conditions that made that rise possible.
I'd like to think we can reclaim what it means to be citizens. What are the responsibilities that come with that? What sort of work does this demand of us? What do we owe our fellow citizens? It means more than just showing up to vote once every four years.
Right now, a lot of people are wrestling with deep questions like this. In my more optimistic moments, I imagine that people will come out of this terrible time dedicated to others and to issues larger than themselves.
Communication in the 21st Century

Headline: "Zuckerberg Says Twitter is Wrong to Fact-Check Trump." Newsweek. May 27. (Daniel Villarreal).
Early in the pandemic, a reporter asked the President of the United States about the diagnostic testing failures and delays.
He replied: "I don't take any responsibility at all."
He's not the only powerful man shirking his responsibility. So is the man in control of the most powerful information distribution network in human history.
Mark Zuckerberg, the Facebook founder and CEO, built an empire that siphoned away most of the revenue from advertising that used to support local news publishers all over the United States.
While Zuckerberg was demolishing the local news gathering engines that hold local officials accountable and build community tensile strength, he did nothing to fill the civic void. Zuckerberg, for years, has insisted Facebook is just a platform, and doesn't really have to shoulder any responsibility of being a publisher. Grudgingly, the company has instituted a few bare-minimum policies to take down the worst kind of posts that incite imminent harm. These are expensive and tedious and difficult things that come with a publisher's responsibility. It's a big responsibility. Like making sure the things you publish are rooted in fact. Like adhering to basic standards of fairness. Like correcting your mistakes. Like giving a damn about serving your community with the kind of quality journalism that people need to make informed decisions in a democracy.
Instead of owning up to his role in hollowing out local media and doing something meaningful about it, Zuckerberg has spent years in a defensive crouch. This week, he threw some shade at Twitter. Twitter, like Facebook, is under pressure to behave like a responsible publisher. So Twitter started pointing out the baselessness of certain tweets by the President. That provoked Mr. Zuckerberg. Maybe he's afraid that if citizens demand accountability from Twitter, they might also demand it of Facebook?
Zuckerberg went on offense. He told FOX News that "Facebook shouldn't be the arbiter of truth of everything that people say online."
I agree. It shouldn't be the arbiter. No Internet company should be that big, and that unaccountable to the public. While we are free to speak out and consume on Mr. Zuckerberg's propaganda-drenched social network, we're also free to ignore it — even though persuasive design and algorithm enhancements make that psychologically very difficult. We're also free to demand that Zuckerberg take responsibility as a publisher, or force him to do so through legislation.
It will take tenacity and discipline, but we can do that.
That won't happen anytime in 2020, as lawmakers have other things to do. But if you want to do something positive right now to reverse the catastrophic degradation to our information system, I suggest permanently deleting your Facebook account and purchasing a subscription to your local newspaper.
Headline: "Sorry, No Mask Allowed. Some Businesses Pledge to Keep Out Customers Who Cover Their Faces." Washington Post. May 28. (Teo Armus).
Some people don't like being told to wear masks. But as things get more extreme, we now have businesses banning people from setting foot in their establishment if they choose to wear masks.
This can only happen in a society that cares little about others. Wearing a mask isn't much to ask. We have got to take a deep breath as a people, and find a way to talk to each other, listen to each other, and help each other adopt the collective behaviors necessary to reduce the risks of the pandemic.
Headline: "Why Scientists Are Changing Their Minds and Disagreeing in the Pandemic." CNBC. May 23. (Chrissy Farr).
With distrust on the rise, a fair bit is directed at scientists. Scientists need to be aware, and communicate with care.
Glancing at the headline above, you might say "duh, that's how science works." Of course, good scientists change their minds when presented with new evidence, or evidence that contradicts guidelines based on prior studies that have been overturned. But not everyone knows that. Scientists, and journalists, should take great care to communicate with humility and caution about what's known and what's not, and what's the best course of action for the time being. Readers and viewers should know things could change if new evidence emerges, and it probably will with a virus that's brand new to science.
Headline: "He Experienced a Severe Reaction to Moderna's Covid-19 Vaccine Candidate. He's Still a Believer." STAT. May 26. (Matthew Herper)
Say what you want about reporting on an anecdotal adverse event in the midst of an ongoing clinical trial of global significance. I would rather wait to see the text and data tables from a mature analysis in the New England Journal of Medicine. When anecdotes dribble out in the middle of a trial, it injects bias for both investigators and participants. Then it can spread like cynicism wildfire.
See this young man's succinct summary of what happened after this article ran about his experience on the Moderna vaccine.

Merck on the Case
The big drugmaker company hasn't been the loudest voice in the pharmaceutical world this spring, but it announced a series of aggressive moves after Memorial Day. The company:
Scientific Articles of Note
Science Features
Thoughts on Evidence in a Pandemic (Debate in Boston Review)
Humanity
Testing
Wuhan, China, the original epicenter of the SARS-CoV-2 outbreak, reportedly ran 9 diagnostic tests in 10 days as it sought to gain clarity on where the virus is, so it can be isolated and give people the confidence necessary to resume activities of normal living. (WSJ coverage).
Treatments
Roche / Genentech said it has initiated a Phase III trial of its IL-6 inhibitor tocilizumab (Actemra) in combination with Gilead Sciences' remdesivir as combo therapy for hospitalized patients with severe COVID-19 pneumonia. This would combine the Gilead drug's antiviral effect with the antibody that suppresses cytokine storms which are known to cause major complications. Enrollment is expected to start in June, with 450 patients globally. Separately, Genentech said it's close to completing enrollment in the Phase III Covacta study, and expects results this summer, to see how the IL-6 inhibitor alone performs for hospitalized COVID-19 patients.
Vaccines
GSK said it plans to scale up production to make 1 billion doses of vaccine adjuvants in 2021. These are the compounds that can boost the potency of vaccines to elicit robust immune responses, and which could be used to reduce the actual dose of vaccine protein per dose, thereby stretching out potentially limited supplies to a larger swath of Earth's population. GSK said it believes more than one vaccine will be necessary, and that it's working with partners to make adjuvants that will complement more than one vaccine candidate.
Gaithersburg, Maryland-based Novavax said it began enrolling 130 healthy adult volunteers in a randomized Phase 1/2 clinical trial of its SARS-CoV-2 vaccine candidate. The protein-based vaccine comes in a standard version, and with another version that includes a proprietary adjuvant designed to boost higher levels of neutralizing antibodies. A low and high dose are being evaluated, with and without the adjuvant. The study is being run at two sites in Australia. The program is funded by the Coalition for Epidemic Preparedness Innovations (CEPI).
Reuters had a detailed piece on the US plan to enroll 100,000 volunteers in COVID-19 vaccine studies in the hopes of hitting the extraordinary deadline of delivering a vaccine by the end of 2020. Dr. Larry Corey, principal investigator of the HIV Vaccine Trials Network based at Fred Hutch, was quoted in the story as one of experts designing trials. (Listen to Dr. Corey on this recent episode of The Long Run podcast).
US Healthcare Dysfunction
Read this piece by Dr. Sachin Jain and nod along about all the entrenched interests and how they stymie positive change in healthcare. To summarize, quoting Upton Sinclair: "It's hard to get a man to understand something if the man's salary depends on not understanding it."
Financings
Data That Mattered
Netherlands-based Argenx passed a Phase III clinical trial with its drug candidate efgartigimod for myasthenia gravis, a rare autoimmune disease that causes debilitating muscle weakness. About two-thirds of patients on the drug met the primary endpoint of improvement in activities of daily living, compared with about one-third of those on placebo. The company said it plans to submit an application for FDA approval by the end of 2020. Two days later, the company seized on the momentum in its share price to haul in $750 million through a stock offering.
South San Francisco-based Atara Biotherapeutics reported on Phase I results for an experimental T-cell therapy against the progressive form of multiple sclerosis, which is notoriously hard to treat. Results were from a Phase I trial of ATA188, an off-the-shelf T cell therapy candidate, designed to target B cells that carry the Epstein-Barr Virus, and which become a troublesome cell type attacking neuronal sheaths, causing the pain and misery of multiple sclerosis. It was a small study of 25 patients in four dose cohorts, but the company reported that the treatment was safe and patients saw improvements on disability out to 12 months of follow-up. Atara immediately sought to cash in on the data, raising $175.5 million in a stock offering a day later.
Roche/Genentech said it passed a Phase III clinical trial with a next-generation permanent refillable implant to deliver the VEGF inhibitor ranibizumab to the eyes of patients with the vascularized form of age-related macular degeneration. The new implant, about the size of a grain of rice, can be refilled with drug after a period of months. In this study, it was refilled after six months, and delivered similar results as the standard form that requires frequent injections of ranibizumab (Lucentis).
Merck said it passed a Phase III trial, in which its single-agent PD-1 inhibitor pembrolizumab (Keytruda) was found superior to standard chemotherapy in patients with microsatellite-instability high or mismatch repair deficient forms of metastatic colorectal cancer. The drug showed a 40 percent improvement on Progression Free Survival.
Deals
Hayward, Calif.-based Arcus Biosciences collected $175 million upfront from Gilead Sciences as part of a 10-year collaboration to work on Arcus' treatments based on how tumors evade the immune system. Arcus, like so many other companies in this bull market biotech spring, followed up that news by announcing plans to raise more money from Wall Street.
Cambridge, Mass. and Montreal-based Repare Therapeutics collected a $65 million upfront payment from Bristol-Myers Squibb as part of a collaboration to work on the small company's CRISPR-enabled synthetic lethal cancer drug discovery platform.
Chi-Med and Beigene announced a partnership to test combinations of a couple VEGF receptor inhibitors with Beigene's PD-1 inhibitor for solid tumor cancers.
Roche acquired Stratos Genomics to advance its development of a nanopore-based DNA sequencer. Terms weren't disclosed.
Moderna struck a deal with Luxembourg-based CordenPharma to provide lipid excipients for delivery of its SARS-CoV-2 vaccine candidate. Corden, a supplier to Moderna since 2016, said it will provide "large scale volumes."
Regulatory Action
Regeneron Pharmaceuticals won clearance from the FDA to expand the label for its IL-4 and IL-13 inhibitor dupilumab (Dupixent) as a treatment for kids ages 6-11 with moderate to severe atopic dermatitis.
The FDA cleared Takeda's brigatinib (Alunbrig) as a treatment for ALK-positive forms of metastatic non-small cell lung cancer.
Worth a Listen
Epidemiologist Marc Lipsitch on Whether We're Winning or Losing Against COVID-19. 80,000 Hours Podcast