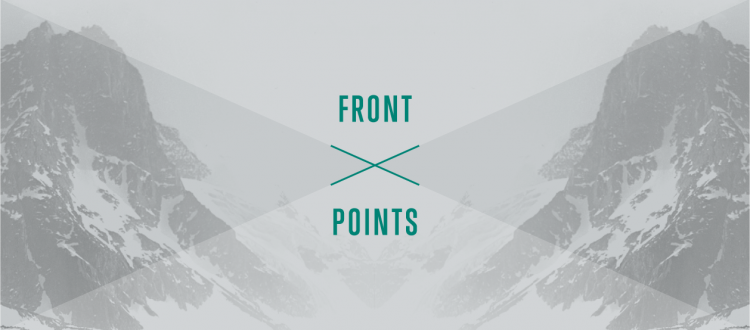 Inconvenient Truths and Rays of Light
The information world that we built sometimes has a way of distracting us.
It downplays and marginalizes what's important.
Not this week.
Let's start with a few timely, inconvenient truths.
As of this writing on June 11:
The US has 113,865 dead from COVID-19 and counting.
2 million+ confirmed cases.
20,000 new cases adding up every day.
21 states are seeing new cases on the rise.
We still have no coordinated national system for testing, tracing, and isolation.
A heartbreaking 44 million people have filed unemployment claims in 12 weeks.
Our 400-year history of systemic racism means blacks are, predictably, suffering from much more health and economic pain in the pandemic than whites.
Our state and national leaders don't seem focused on creating a safe vote-by-mail system in time for the November elections. Voters of color in Georgia, once again, were disenfranchised in this week's primary election.
But Don't Despair. There Were Rays of Light
We have done an inexcusable, terrible job as a country fighting the COVID-19 pandemic. The world's undisputed No. 1 superpower in biomedicine should perform better than this.
I have despaired in these pages about whether we have the guts as a country to reclaim our rights to citizenship and start getting our act together.
But this week, I saw more glimmers of hope that we will.
White Americans are paying more attention to racial injustice. The protests have moved on from the chaotic and destructive early moments to a more focused and constructive set of demands. The energy has been sustained since George Floyd's death on May 27.
Protests have been forceful, and peaceful.
Citizens — i.e. people who accept responsibility to be informed and active participants in a democracy, rather than mere passive consumers — are holding police accountable in cities around the country. They're using cell phone cameras capturing video of injustice on an almost daily basis.
Young and old, white and black and Asian and Latinx are locking arms in solidarity against these ongoing, brutal injustices.
The country, with no live sports and entertainment to distract us from the agony all around, can't look away. Injustice is right there staring everyone in the face.
Powerful organizations can't escape their past actions and inactions. Everything must be re-assessed from the ground up, and not just viewed through the lens of profit and loss.
Consider the National Football League. With the President in its corner, the NFL shamefully tried to silence black players like Colin Kaepernick and Eric Reid and Malcolm Jenkins. It got upset when these African American players exercised their First Amendment rights to peacefully protest police brutality. Four years too late, the NFL admitted it was wrong.
NASCAR, another powerhouse of cultural influence, banned displays of the Confederate flag at its events. A popular driver, Bubba Wallace, went a step further. He had "Black Lives Matter" painted on his car.
The Boston Red Sox acknowledged that former outfielder Torii Hunter, an African American, was subjected during his career to racist taunts at Fenway Park. It wasn't just one bad apple here or there. It happens regularly. In liberal New England.
Mitt Romney, Republican Senator from Utah, isn't living in denial. He marched with protestors.
The TV show "Cops," after a 33-year run of glamorizing police who push around the "bad boys," raking in tons of ad money along the way, was abruptly cancelled.
Amazon said it would no longer provide facial recognition technology to police departments, at least for the next year. Microsoft said it will end sales of facial recognition technology to police.
Our military leadership is resisting the dangerous idea of deploying active-duty troops against American citizens who protest. Police departments around the country aren't asking for the military to help. They are banning chokeholds. They are de-militarizing. They are getting re-trained in de-escalation tactics. New York repealed its law that shielded police misconduct records from public scrutiny. Portland and Denver got rid of the police in their schools. Police budgets are being looked at with fresh eyes. Funds are being diverted to social services and mental health agencies, which have been terribly underfunded for decades. Cops aren't supposed to be mental health officers anyway.
What if we hired a new generation of cops who were trained in community policing, and put in the work to get to know members of the community, rather than threaten them with batons and AR-15s?
What if half of police officers were women? They are just as good at law enforcement, and less violent.
We can re-think everything about law enforcement from the ground up, and a whole lot of how our world works or should work, once citizens become active participants in democracy.
Citizens are definitely getting activated.
About three-quarters of Americans now say that George Floyd's death is a sign of a national underlying problem with systemic racism, according to a recent ABC News poll. That represents an unheard-of 30-percentage point jump from when that question was asked in late 2014 following the death of Michael Brown at the hands of police in Ferguson, Missouri.
Systemic racism isn't just in the police department. It's everywhere. The demands for action are spreading, and it's about time. Close to home, you can see it in #ShutDownSTEM and #ShutDownAcademia.
Feel the frustration, feel the exhaustion from underrepresented communities. Read this essay by Jasmine Roberts at Ohio State University, titled: "White Academia: Do Better." Then this one, "Stolen Breaths" by Rachel Hardeman and colleagues at the University of Minnesota.
John Lewis, 80, the civil rights legend who marched across the Edmund Pettus Bridge on Bloody Sunday to fight for the Voting Rights Act of 1965, is feeling that youthful energy again.
Lewis told the Washington Post this week he's feeling "inspired." (Lewis, by the way, has Stage 4 pancreatic cancer. He's focused on making the most of his remaining time.)
What can biotech do? A lot of things, like a few specifics suggested by Rob Perez and Uciane Scarlett in these pages.
Then there's the work of biotech itself. The development of diagnostics, therapeutics, and vaccines for COVID-19 is urgent and important work for all of us, but especially African Americans who are shouldering a disproportionate burden in the pandemic.
Moderna said this week that it will start a 30,000-patient Phase III study in July with its mRNA vaccine candidate with the NIH. It's an unimaginably fast sprint from when the SARS-CoV-2 DNA sequence was made publicly available on Jan. 11.
This industry can do amazing things.
We all know this industry has tremendous capacity for good. Biotech hasn't always exercised its muscles for good. It can choose to do so now.
Those of you who are company leaders, here's one humble suggestion. Make Election Day a company holiday. Give your employees the time and breathing space necessary to exercise their constitutional right to vote at the local, state and national level.
Those of you with real clout – how about pushing for a national biotech industry day off for Election Day? How about leaning on all your CROs and vendors and partners that operate all around the country to take the day off for Election Day? It's the right thing to do. Business can take the lead.
The changes that need to happen go way beyond biotech, to the fundamentals of how we organize our society, our economy, what we value, and what we don't. What kinds of behaviors does our economy incentivize, and what behaviors aren't incentivized?
I'm hungry for thoughtful ideas.
If you have suggestions on how to organize a more humane, a more just, and a more healthy world, let's talk. These things are all connected.
As Rob Perez recently said, quoting "The Lorax" by Dr. Seuss:
"Unless someone like you cares a whole awful lot, nothing is going to get better. It's not."
Vaccines
Moderna said it's on track to start a Phase III study of its mRNA vaccine candidate against COVID-19 in July. The study, in collaboration with the National Institute for Allergy and Infectious Diseases, will enroll 30,000 subjects with the 100-microgram dose – on the low range of what has been evaluated in smaller studies. The primary endpoint, according to a Moderna statement, "will be prevention of symptomatic COVID-19 disease; while key secondary endpoints include prevention of severe COVID-19 disease (as defined by the need for hospitalization) and prevention of infection by SARS-CoV-2, the virus that causes COVID-19." The company said that it expects to be able to make 500 million to 1 billion doses per year, by 2021, in partnership with its contract manufacturer, Lonza.
Can a COVID-19 vaccine be developed in record time? Read the transcript of an NYT conversation moderated by Columbia University physician-scientist-author Sid Mukherjee.
Testing
Sunnyvale, Calif.-based Cepheid said it is developing a 4-in-1 test for SARS-CoV-2, Flu A and Flu B and RSV virus from a single sample, in time for the upcoming fall flu season. The test will be compatible with its installed base of 25,000 systems around the world, and can be conducted "in as little as 35 minutes."
Treatments
Speculation is out there on what Gilead Sciences is going to charge for remdesivir around the world once the initial donated supply runs out. The pharmaceutical industry has done a lot over the years to shoot itself in the foot and destroy its public trust. Approval ratings for the industry were in Big Tobacco territory prior to COVID-19. This is a chance do better. The decision will reverberate across the industry's reputation, writes John LaMattina in Forbes.
Public Health
Science
Science Features
Politics
Exceptionalism is Killing Americans. An Insular Political Culture is Failing the Test of the Pandemic. Foreign Affairs. June 8. (Jeremy Konyndyk)
Communications
MIT, guided by open access principles, ends Elsevier negotiations. June 11. (MIT Libraries)
Humanity
Quarantine Has Changed Us All. And It's Not All Bad. Vox. June 9. (Sigal Samuel)
Deals
AbbVie agreed to make a $750 million upfront payment to Genmab for the right to collaborate with the Denmark-based company on three bispecific antibody candidates in early development, and to work together on discovery of new drugs.
Novo Nordisk agreed to acquire Corvidia Therapeutics, the developer of an IL-6 directed antibody to reduce cardiovascular disease risk in chronic kidney disease patients. The price was $725 million in upfront cash, and as much as $2.1 billion total if milestones are met.
Sherlock Biosciences, the Cambridge, Mass.-based company developing a cheap and fast CRISPR-based test to detect SARS-CoV-2 in samples, formed a large-scale manufacturing agreement with Integrated DNA Technologies of Coralville, Iowa. The test has received Emergency Use Authorization from the FDA.
CSL Behring agreed to acquire Vitaeris, the company that took over clazakizumab, an IL-6 inhibitor originally developed by Alder Biopharmaceuticals. The drug is now in Phase III testing for chronic active antibody-mediated rejection (AMR), the leading cause of long-term rejection in kidney transplant recipients.
Some investment banker was probably bored at work, and thought it was a good idea to gin up a megamerger between AstraZeneca and Gilead Sciences, and then float the rumor in the financial press to see if it would get any traction. My guess: this idea is Dead on Arrival.
Paris-based Egle Therapeutics, a spinout from Insitut Curie, formed a collaboration with Takeda Pharmaceutical to advance drugs against targets on T regulatory cells.
New York-based Ovid Therapeutics agreed to collaborate with Wendy Chung, a prominent researcher at Columbia University, on rare neurological diseases.
Auburn, Ala.-based SiO2 Materials secured a $143 million federal contract to produce packaging materials for COVID-19 vaccines and therapies. MIT Institute Professor Bob Langer, an advisor to the company, had the lead paragraph in the press release.
UK-based Evox Therapeutics pocketed a $20 million upfront payment from Eli Lilly as part of a collaboration to develop exosome delivery technology for RNAi therapeutics.
Financings
Personnel File
Regulatory Action
Gaithersburg, Maryland-based Viela Bio secured FDA approval for inebilizumab-cdon (Uplizna) for Neuromyelitis Optica Spectrum Disorder.
San Diego-based Illumina secured an FDA Emergency Use Authorization for a next-gen sequencing test to detect SARS-CoV-2 RNA in respiratory samples.