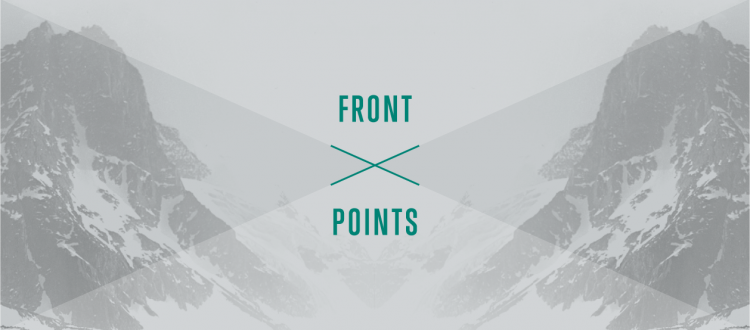 Merck Wins 2 Big Approvals, a Surprise from Old 'Dex,' and a Digital Therapeutics First
For 40 days, the numbers on new COVID-19 cases have been traversing along a flat, steady ridgeline.
Now it is back on the ascent.
The President may wish to do less testing to make it appear as though case numbers are coming down. But that won't make the SARS-CoV-2 virus go away. The 7-day moving average shows new cases are surging – in Texas, Florida, Arizona, Alabama, South Carolina, North Carolina, Oklahoma – in a full 20 states.
This unsettling fact ought to make everyone around the country pay careful attention to our daily habits and future plans. We know this virus has a way of boomeranging back on localities that have done the hard work to flatten the curve.
The numbers are reflecting what many predicted in late May. States reported 27,000 new cases yesterday – the highest number since May 8, according to the COVID Tracking Project.
Our academic scientists, our government agencies, and our biopharmaceutical companies must continue to flat-out fly to develop diagnostics, drugs, vaccines, and practical guidance for us all.
Still, some truly positive things happened.
It's a tentative result issued by press release, but researchers from the UK reported a surprising survival benefit from an old, generic corticosteroid, dexamethasone, in hospitalized patients with severe COVID-19.
That might help in the short term. But long term, the pandemic has forced everyone to re-assess where they find value and meaning and purpose in life. While sheltering at home with family — depressed and anxious and uncertain — we looked straight into the face of atrocious racial injustice. This country has never fully faced up to this original sin.
What's different this time is that no one can look away. No one can change the channel. The pandemic created the conditions that are likely to keep the pressure on until we citizens start seeing the change we demand. People of all ages and races and genders are activated, and we can see the pressure being put on elected officials is yielding immediate results.
Corporate America's past of forming committees, and issuing carefully worded and meaningless statements? Please. Ain't gonna cut it this time.
We, the people, are keeping our eye on the ball.
The highest levels of government are watching the streets. The US Supreme Court did a couple things this week that everyone in the business community, and everyone in biopharma, ought to cheer. Led by conservative Chief Justice John Roberts, the court ruled in favor of LGBTQ people, and with young immigrants protected from deportation by the DACA program.
Both of these decisions are important to the nation's competitive advantage, especially if we want to continue building on our 75-year post-World War II history as the No. 1 biomedical superpower. Holding onto that position and building on it depends on recruiting and retaining the best people in the world. Many happen to be immigrants. Many happen to be black. Many happen to be LGBTQ. We need them all, and we need to treat them all like full citizens.
I, for one, anticipate some troubling images of backlash to start flooding the information platforms this weekend. Immense energy on the campaign trail, in Tulsa, will go into venting grievances. Some will revel in taunting and triggering the libs.
Hateful hearts will produce vile words. Those vile words will come out of loud mouths without masks.
This is not the time to take the provocateur's bait. Not the time to play the flame game. It's a time for being aware of what's going on, and making sure our actions are aligned with the outcomes we want to achieve.
Big, hard problems are on the table. Like terrible disparities in how our country treats African Americans in health, education, housing, employment, and criminal justice. Like whether we are serious about creating an equitable healthcare system for everyone.
Like anything really worth doing, this is going to take hard work over a long period of time.
Biotech and pharma had a chance to set things right in the last election cycle. It didn't step up. In one November 2015 column, when Martin Shkreli made himself the biggest name in biopharma, I wrote:
Recent drug-pricing scandals are forcing the pharmaceutical industry into an identity crisis. The industry has angered every constituency—patients, doctors, hospitals, payers, politicians—through years of self-serving bad behavior. And now leaders need to ask:
Who are we? What are we really about?
Is this business all about ruthless profiteering by a bunch of amoral hedge fund artists with empty slogans about helping patients? Or does it balance its profit obligations with a larger human purpose: to apply the latest science to the reduction of human suffering, as former Merck CEO Roy Vagelos used to say?
This time, with the pandemic and a racial justice awakening, is different. We won't go about business as usual, in large part because we can't.
Let's use this time of reflection to renew the social contract of biopharma. Let's get to work on the really hard problems worth our time and attention.
Let's show the world what this industry is really all about.
Treatments
Researchers at Oxford University in the UK delivered some surprising good news. Scientists there said that dexamethasone — the old/cheap/abundant and convenient corticosteroid anti-inflammatory medicine — was able to reduce death rates by about one-third in a randomized trial of 11,500 patients hospitalized with severe COVID-19. Results from the RECOVERY trial were most compelling in patients on ventilators, a little less compelling in patients on oxygen-only, and no benefit was seen in patients who didn't need respiratory support. Many scientists were optimistic, although noted with caution that the results were issued by press release, not in a peer-reviewed journal. (See the Oxford statement). (NYT coverage)
Testing
Our Broken Health Care System
Communications
Features
Humanity
Science
Politics
Public Health
Financings
Watertown, Mass.-based C4 Therapeutics secured $170 million in financing, including $150 million in Series B equity and another $20 million in venture debt from Perceptive Advisors. The company said it is working on advancing its small-molecule protein degrading drugs to clinical proof of concept.
Medtronic collected an investment of up to $337 million from Blackstone Life Sciences to advance its diabetes pump and technology offerings for diabetes management.
UK-based Bit Bio raised an additional $41.5 million to bring its Series A financing to a close with $50 million. Rick Klausner, Bob Nelsen and Jim Tananbaum led. The company aspires to reprogram stem cells to precisely turn them into every cell type in the human body.
Foster City, Calif.-based Vaxcyte, a vaccine developer, announced its total IPO fundraising haul was $287.5 million. The IPO price on June 11 was $16. The stock closed yesterday at more than $34 a share.
Seattle-based Proprio, a computer imaging and enhanced visualization company seeking to aid surgical navigation, raised $23 million in a Series A led by DCVC.
San Diego-based Lassen Therapeutics announced it has raised a $33 million Series A financing from Frazier Healthcare Partners, Alta Partners, and Longwood Fund. It will work to develop an IL-11 directed antibody against fibrosis and cancer.
Regulatory Action
The FDA revoked its Emergency Use Authorization for chloroquine and hydroxychloroquine for COVID-19 after reviewing data that show these drugs don't work for this indication. Even worse, the FDA said the old malaria drugs could reduce the antiviral activity of remdesivir when given in combo with that recently approved medicine for COVID-19. The US had stockpiled 63 million doses on speculation (amplified for unknown reasons by political actors) that chloroquine / hydroxychloroquine could be the real deal. Now it will have to be dispersed to patients with lupus, or to governments around the world seeking help against malaria – indications where these drugs are known to be useful.
Merck won FDA approval to market Gardasil9, the vaccine to prevent cancers from the human papillomavirus, to prevent HPV-related head and neck cancers. The vaccine has long been approved to prevent cervical cancer.
Without regard for tumor type, Merck secured FDA clearance to market pembrolizumab (Keytruda) for cancer patients with high Tumor Mutational Burden (TMB) as defined by 10 mutations or more. That determination is being made by the FoundationOne CDx companion diagnostic test, which was also approved by the FDA on the same day.
Boston-based Akili Interactive won FDA clearance for EndeavorRx, a video game that represents a first-of-its-kind "digital therapeutic" for kids ages 8-12 with attention-deficit hyperactivity disorder (ADHD). It's been a long road, building on research from Adam Gazzaley's lab at UCSF. See my first story on the startup in 2012.
Cambridge, Mass.-based Epizyme won FDA clearance for tazemetostat (Tazverik) as a new treatment for relapsed/refractory follicular lymphoma. It's an EZH2 inhibitor.
Novato, Calif.-based Ultragenyx and Kyowa Hakko Kirin won FDA clearance for burosumab (Crysvita) for the treatment of tumor-induced osteomalacia (a rare disease that causes softening of the bones and muscle weakness).
Jazz Pharmaceuticals, and its Madrid-based partner PharmaMar, announced the FDA approval of lurbinectedin (Zepzelca) for small cell lung cancer. PharmaMar said it will collect a $100 million payment in connection with the FDA approval.
Data That Mattered
CRISPR Therapeutics and Vertex Pharmaceuticals presented data from the first two patients in a clinical trial of a gene-editing therapy, CTX-001, for beta-thalassemia. One has needed any blood transfusions for 15 months, while the other has been transfusion-independent for five months. Another trial for sickle-cell disease showed that the first patient – who averaged seven vaso-occlusive crises per year and five red-blood-cell packed transfusions per year prior to enrollment – has now gone nine months without any vaso-occlusive crises, no need for transfusions, and has seen hemoglobin levels rise to 11.8 grams per deciliter (pretty darn impressive, although from a single patient).
Genentech reported that risdiplam, its orally available SMN-2 splicing modifier, provided sustained improvement in motor function over a 24-month period in patients with spinal muscular atrophy Type 2 and 3. The updated data were from patients ages 2-25, from the Sunfish trial.
Genentech also said its PD-L1 inhibitor atezolizumab (Tecentriq), given in combination with Abraxane, passed a Phase III trial of patients with triple-negative breast cancer. Patients benefitted regardless of their PD-L1 expression. The primary endpoint was pathological complete response rate.
Deals
Seattle-based Alpine Immune Sciences secured a $60 million upfront payment from AbbVie, which now obtains the option to develop and market Alpine's CD28/ICOS costimulation dual antagonist, ALPN-101. Alpine could collect as much as another $805 million if AbbVie exercises its option and hits development and commercial milestones. Alpine will conduct a Phase II study of the drug against systemic lupus erythematosus during the option period. AbbVie said it believes the drug could have potential against other autoimmune diseases as well.
South San Francisco-based Ideaya Biosciences pocketed $100 million in upfront cash, and a $20 million equity investment, through a collaboration agreement with GSK. The two companies will further develop Ideaya's synthetic lethal cancer drug development programs, specifically against MAT2A, Pol Theta, and Werner Helicase.
Cambridge, Mass.-based Sarepta Therapeutics obtained access to Watertown, Mass.-based Selecta Biosciences' immune tolerance platform for use in its programs against Duchenne Muscular Dystrophy and limb girdle dystrophy. Sarepta will do research to see whether the platform helps reduce neutralizing antibody formation to the adeno-associated viral vectors it uses for its gene therapy programs. Terms weren't disclosed.
San Diego-based Neurocrine Biosciences formed a collaboration with Takeda Pharmaceuticals. Neurocrine is paying $120 million upfront cash, plus development and commercial milestones worth up to almost another $2 billion. Neurocrine will be responsible for developing seven pipeline programs, including three clinical stage assets for schizophrenia, treatment-resistant depression and anhedonia. Takeda retains an option to 50-50 profit share, which it can decide to exercise at certain development milestones.
Cambridge, Mass.-based Magenta Therapeutics agreed to provide access to its experimental antibody-drug conjugate to Beam Therapeutics, which is seeking to evaluate the targeted ADC as a conditioning regimen for patients receiving its base-edited cell therapies.
Personnel File
Redwood City, Calif.-based Revolution Medicines added Eric T. Schmidt, the chief financial officer of Allogene Therapeutics, and Peter Svennilson, the managing partner at The Column Group, to its board of directors. Larry Lasky is stepping down from the board, and will remain a scientific advisor.
Boston-based Dewpoint Therapeutics added Olivier Brandicourt, the former CEO of Sanofi, and Jurgen Eckhardt, the SVP and head of Leaps by Bayer, to its board. (See TR coverage by Asher Mullard on Dewpoint and its membraneless organelles for drug discovery. April 2019).
Oxford Sciences Innovation said Luke Williams and Ross Hendron joined the UK-based firm as scientists in residence.
Cambridge, Mass.-based FerGene hired Ambaw Bellette as chief operating officer, Vijay Kasturi as vice president of medical affairs, and Peter Olagunju as senior vice president of technical operations. The company is working on gene therapy for bladder cancer.
Worth Watching
New BIO CEO Dr. Michelle McMurry-Heath introduced herself to members at the BIO Digital Convention in a big way. She interviewed Tony Fauci in one session, and then convened three serious thinkers — Tony Coles, Ted Love and Jeremy Levin — for a discussion on diversity, equity and inclusion. (Videos compiled here).