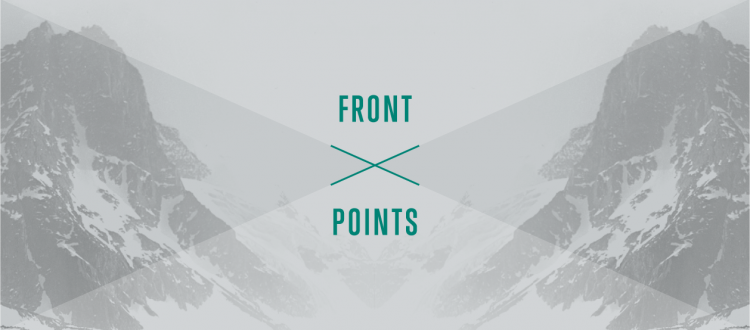 Novavax Nabs $1.6B, BD Secures Fast Antigen Test OK, & a Tribute to Tony Fauci
The United States, it pains me to say as a patriotic believer in our Constitutional system and institutions and generally decent and hardworking people, looks like a disaster zone.
A tally of 3.1 million COVID-19 cases, 133,000 deaths, and record numbers of new infections adding up every day can shake one's faith.
Confidence in US institutions, and faith in government in particular, is at an all-time low.
But indulge me here for a minute to think about a year or two ahead, and to imagine how this low moment could propel us in a more positive direction.
The pandemic has a way of shifting a lot of society's tectonic plates. An actual reckoning with the nation's racial legacy now seems within the realm of the possible. There's a sense of interconnectedness that's unavoidable, even in this land of mythical rugged individualism, where many people imagine themselves as the sole architects of their own success without any help from teachers, government investments, or anything else in the background that helped along the way.
The pandemic is teaching us about the value of our interconnectedness, and to place more value on other people – "essential workers" – who create conditions we all need to thrive.
Partly because our institutions are still populated by men and women of good faith who care about doing things the right way, and partly because people now have the time and space to re-think some basic assumptions of how our world is organized, I believe it's possible for us to come out in a year or two with renewed faith in public service and a newly energized, and better supported, government.
This might sound like an odd thing to say in a week when the CDC was forced to revise its carefully considered school reopening guidelines. It buckled under pressure. CDC director Robert Redfield will go down in ignominy for appearing to put the political whims of his boss ahead of the needs of parents and kids. If the plan needs revising, it needs revising, but not because a demagogue just wants to score a point.
That's dispiriting. Seeing people recklessly run around without masks in crowds, because they don't believe the science and want to stick it to the experts – that's worse. It's what the world looks like at the bottom of a slippery slope of cynicism.
But here's the thing. I don't think people are going to buy it for much longer.
The degree of collaboration between government, academia, and industry is real, and sustained. The unified purpose holds it together. Good things are happening, and more good things are happening every week.
Therapeutic antibodies from multiple companies are being aimed squarely at the SARS-CoV-2 Spike protein, which happens to be a pretty good drug target. Dexamethasone is there for ICU patients, and it's cheap and easy to administer. A portfolio of vaccine candidates are on the way, and at least a couple ought to work and be manufactured at scale.
Now, for a second, consider our through-the-looking glass warped public perceptions.
Few can cut through the noise. But look for a second at Tony Fauci, the nation's top infectious disease expert. There he is, the raspy-voiced Energizer Bunny. Every day, on seemingly every channel, he's there. He's brilliant and he's relentless.
Never in my lifetime has there been a federal bureaucrat, an unelected civil servant, with this kind of public stature. His nonstop appearances in the media are about communicating clear, concise, sober, timely and balanced information. He's doing his job, providing information and expert interpretation the public needs. So much for being a nameless, faceless bureaucrat.
But what he's doing is more important than just delivering the facts, and doing it in context. He exudes scientific competence. He exudes humility. He exudes honesty. People can try to smear him as a member of the Deep State, spouting Fake News. It won't work.
True, Fauci has made some too-rosy predictions, and said some things he probably would like to take back. But when he errs, he admits it. It's not about his ego, and that is evident. He has surely had to swallow his pride many times. He has to sit there and listen to asinine comments in meetings (bleach, anyone?) and behave with a certain degree of deference to bungling bozos in power.
By being who he is, and doing what he does with genial relentlessness at the fit-as-a-fiddle age of 79, Fauci is almost making government cool. This work is chipping away at cynical sentiments about government, and doing the hard work of helping restore our faith in institutions bit by bit.
People may not be inspired to run for public office and endure the ugly food fights of electoral politics. But he may inspire young people to forgo lucrative consulting or Wall Street gigs and roll up their sleeves to do important things that have to be done for the fate of the world.
When it comes time to write his obituary, Fauci could be known for this just as much as for his tireless work on the HIV epidemic in the 1980s and against the COVID-19 pandemic today.
He could be the guy who helped renew our sense that government can be used as an instrument of broad societal uplift. That it can, and does, make shrewd futuristic investments in science. And, ultimately, that government can be a powerful force for progress right there with industry.
Science
Vaccines
Gaithersburg, Maryland-based Novavax pulled in $1.6 billion in funding from the US federal government's Operation Warp Speed program, to advance its COVID-19 vaccine work. The company's lead candidate is a stable prefusion protein, delivered in a lipid nanoparticle, and made with a proprietary immune-boosting adjuvant. The money is supposed to push the company through Phase III development, and allow it to make as many as 100 million doses as quickly as the end of 2020. Novavax stock surged on the news, closing at $96.30 yesterday. The 52-week low on the company is a breathtakingly low $3.54 a share.
GSK and Canada-based Medicago struck a partnership to work the small company's coronavirus-like particles, together with GSK's adjuvants into a vaccine that could allow doses to be stretched out over larger swaths of the population. The companies expect to be able to produce 100 million doses of this formulation of vaccine by the end of 2021.
NIH launches Clinical Trials Network to test COVID-19 Vaccines and Other Prevention Tools. July 8. (NIH release)
Cambridge, Mass.-based Moderna said it completed enrollment in the 600-patient Phase II clinical trial of its COVID-19 vaccine candidate, with half of the subjects younger adults and half older adults. Plans are to begin enrollment in the Phase III study in July.
Gaithersburg, Maryland-based Emergent Biosolutions secured a 5-year large-scale manufacturing deal to make Johnson & Johnson's COVID-19 vaccine candidate. Deal value: $480 million for the first two years.
The New York Times is keeping its coronavirus vaccine tracker up to date, with vaccine candidates broken down by phase of development.
Here's a handy primer from NPR on "all you wanted to know about coronavirus vaccines but were afraid to ask."
Therapies
Tarrytown, NY-based Regeneron initiated a trio of Phase III clinical trials for its two-drug neutralizing antibody cocktail approach to COVID-19. The studies are being run to assess the double-antibody treatment's ability to prevent infection (2,000 subjects), to treat hospitalized patients (1,850 subjects), and to treat non-hospitalized patients (1,050 subjects). The trials are using adaptive designs, and are being run in partnership with the National Institute of Allergy and Infectious Disease. Separately, Regeneron said it has secured a $450 million contract from the US Biomedical Advanced Research and Development Authority (BARDA) to manufacture the double-antibody cocktail it calls REGN-COV2. (For more context on this important therapeutic neutralizing antibody approach, read this Q&A with Regeneron SVP David Weinreich, published June 29 in TR).
Burlingame, Calif.-based Corvus Pharmaceuticals said it started a trial of its immune-stimulating antibody candidate being repurposed for COVID-19. It has previously been shown to stimulate antibody production in cancer patients.
Testing
Becton Dickinson won FDA clearance for its fast antigen-based test for COVID-19. This is important because the tests can be run at the point of care, not in some fancy lab somewhere else on campus, and can deliver results in 15 minutes. The test runs on the BD Veritor platform, which has an installed base of 25,000 US healthcare facilities. There's hope this new type of test could come just in time as testing bottlenecks and delays have become a serious national issue once again.
Regulatory Action
Biogen turned in its controversial Biologics License Application to market aducanumab for Alzheimer's disease. The company requested an expedited Priority Review.
ViiV Healthcare, the HIV drug developer majority owned by GSK, won FDA clearance to market fostemsavir (Rukobia) for patients with multi-drug resistant HIV-1 infections.
The FDA placed a clinical hold on Cellectis' MELANI-1 trial of allogeneic CAR-T cells. One patient in the study died from cardiac arrest.
The Infodemic
Public Health
Standing Up Against Racism
Features
Personnel File
Bob Goeltz was hired as chief financial officer at Hayward, Calif.-based cancer immunotherapy company Arcus Biosciences. He was previously with Unity Biotechnology.
South San Francisco-based Sunesis Pharmaceuticals cut its workforce by 30 percent.
Waltham, Mass.-based Syndax Pharmaceuticals, a cancer immunotherapy company, hired Daphne Karydas as chief financial officer.
Watertown, Mass.-based Lyra Therapeutics, the developer of drugs for ear, nose and throat conditions, hired Robert Richard as senior vice president and head of R&D.
Boston-based Gamida Cell, a cell therapy company focused on blood cancer and other blood diseases, named David Fox, a lawyer with Kirkland & Ellis, to its board of directors.