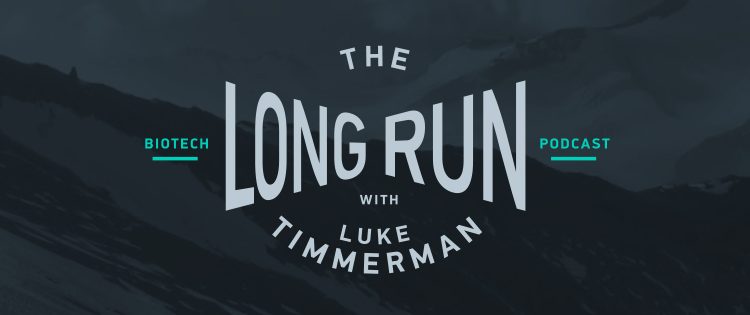 The Battle for the Soul of Biopharma: Peter Kolchinsky on The Long Run
Today's guest on The Long Run is Peter Kolchinsky.
Peter is the managing partner at RA Capital Management. The Boston-based firm invests in public and private life sciences companies with a total of $6.8 billion under management.
Peter is a virologist by training at Harvard University. It's obviously a valuable set of skills to have in a year like this. But he's been spending more time lately on the future viability of the biopharmaceutical ecosystem itself.
The industry, as everyone ought to know, is in deep trouble. Public anger over high drug prices has been festering for years, with no real solution being offered by either party in Washington DC. Peter has seen the good that industry can do with creating new medicines, as well as the misdeeds that have been committed by those in the insurance industry and in pharmaceuticals.
In January, he wrote about some proposed solutions in his book, "The Great American Drug Deal." It's brilliant, unorthodox in its solutions, and easy for a layperson to read – unlike a lot of health policy books.
Peter hasn't been content to just say his piece in a book – he's now spearheading a nonprofit called No Patient Left Behind. It seeks to advocate for some of the ideas described in the book, urging biotech executives, leaders of industry trade groups, and members of Congress to get on board. He sometimes seeks to advance his thoughts as an occasional contributing writer for Timmerman Report.
In this conversation, I skipped Peter's backstory. We talked about the crisis in biopharma and the broken profit incentives that have created this mess. He sees an internal battle within the industry between builders who develop innovative new drugs and other products, versus the landlords who are more interested in rent-seeking behavior to maximize profits of old blockbusters. He calls this a "battle for the soul of the industry" – perhaps adapting a phrase from a certain candidate's rhetorical framework this election year.
One small note before we start: Peter was joined on this call by Chris Morrison, a veteran biotech journalist now working as an editor at RA Capital. You'll hear Chris chime in at a couple of points, once to clarify a patent expiration date, and another time to remind Peter of the name of an author he was trying to cite.
Peter is brilliant and fiery in this conversation. Anyone who cares about the future of biotech ought to give this a listen.
Now, please join me and Peter Kolchinsky on The Long Run.