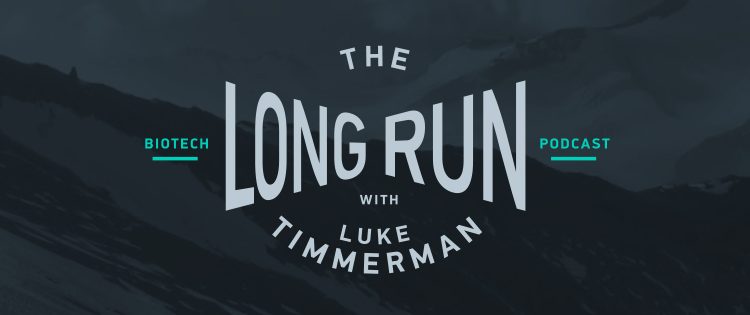 A Single Shot for Heart Disease: Sekar Kathiresan on The Long Run
Today's guest on The Long Run is Sek Kathiresan.
Sek is the co-founder and CEO of Cambridge, Mass.-based Verve Therapeutics.
Verve is using genome editing technology in a bold fashion. Its idea is to develop a one-and-done shot that essentially would prevent cardiovascular disease in adults. Its plan is to start out with a group of patients at very high risk of cardiovascular disease, and potentially broaden the availability of the treatment later.
The treatment, which uses a newer-generation editing technique known as base editing, takes aim at a gene called PCSK9. Scientists have long for a long time that if you knock out the activity of this gene out, you can dramatically reduce LDL cholesterol and reduce the risk of heart attack, stroke and death from cardiovascular disease. Verve's technology aspires to do this with a single shot.
The company has shown some pretty compelling data that this approach works in monkeys, and the effects are holding up after 6 months of follow-up.
Sek is a native of India, and immigrated to Pittsburgh in elementary school. He got a broad-based education there, including a bachelor's degree in history, that he says served him well before he became a physician and scientist and entrepreneur. I think you'll enjoy Sek's story.
Now, before we get dive in…a word from the sponsor of The Long Run.

Synthego is a genome engineering company that enables the acceleration of life science research and development in the pursuit of improved human health. The company leverages machine learning, automation, and gene editing to build platforms for science at scale. With its foundations in engineering disciplines, the company's platforms vertically integrate proprietary hardware, software, bioinformatics, chemistries, and molecular biology to advance life sciences from basic research through therapeutic development programs. By providing commercial and academic researchers, and therapeutic developers with unprecedented access to cutting-edge genome engineering products and services, Synthego is at the forefront of innovation in engineered biology.
If you click there, you'll learn about Synthego and help Timmerman Report along the way, so what's not to like?
Now, please join me and Sek Kathiresan on The Long Run.