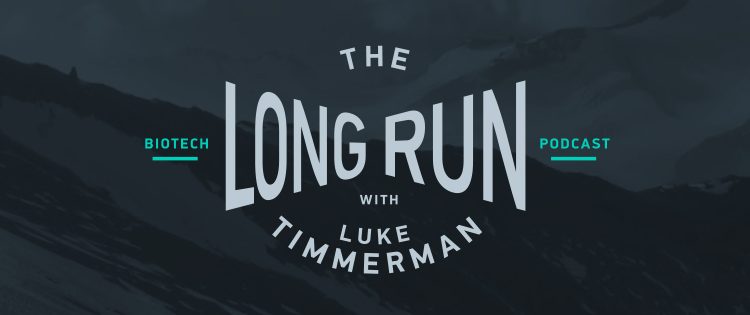 Young Biotech Entrepreneurs Finding Community: Tony Kulesa on The Long Run
Today's guest on The Long Run is Tony Kulesa.
Tony is the co-founder of Boston-based Petri. It's a seed and pre-seed investor in biotech startups. But that doesn't quite fully describe it.
It's also a community for young founders trying to figure out how to get new enterprises off the ground, and connected with a network of seasoned entrepreneurs who can provide helpful advice. The Petri community is part of what some call the "founder-led biotech movement," as opposed to the more traditional VC-led startup world.
Petri is a type of VC, but it has some differences in how it relates with founders, as Tony describes in this episode. As for its tastes, it gravitates toward companies at or near the intersection of biology and engineering – which can lead to therapeutics, industrial applications, and more. The advisors in the Petri network include founders and leaders behind companies like Ginkgo Bioworks, Twist BioScience, Exact Sciences, insitro, Beyond Meat, and more.
Petri is part of a larger fund called Pillar, and it recently raised Pillar Fund III, which is a combined $190 million across two funds.
Tony got his PhD from MIT. He has a history of working in small businesses. When he and a few classmates in grad school saw a need for more of a startup community at MIT, they got to work creating the MIT Biotech Group. It's now a thriving ecosystem of young entrepreneurs, and part of a larger cross-campus effort called Nucleate.
I got to know Tony a few years ago when I was puzzled by the challenges of young people breaking into biotech, and wrote a few articles about this odd phenomenon at a time of maximum possibility in biotech.
For background, see previous Timmerman Report columns on young people in biotech.
One brief announcement: Petri and Pillar are organizing the Founder-Led Biotech Summit. It's a free, virtual event held Nov. 1-5 with a pitch competition, awards, and a lineup of interesting speakers made up of young entrepreneurs, and some of the older generation that supports the work. Check it out at founderledbio.com.
And, before we get started, a word from the sponsor of The Long Run – Answerthink.

Answerthink has been consistently recognized by SAP, one of the largest enterprise software companies, as a top business partner for delivering and implementing SAP solutions for small and midsized life science companies. Their SAP certified solutions designed for the Life Science Industry are preconfigured, rapidly deployable and address fundamental business and IT challenges such as:
Integrating your business applications
Delivering validated reporting
Increasing your speed to market
Support for global rollouts
As well as delivering a fully compliant solutions that meets FDA's strict standards.
Explore how Answerthink can streamline your business processes to ensure growth.
Visit Answerthink.com/timmerman and get a copy of their e-book- "Top Three Barriers to Growth for Life Science Organizations."
That's Answerthink.com/timmerman

In the Gibco 'Art of Cells' project, we paired artists from around the world with a research scientist, then tasked them with creating a piece of cell-artwork inspired by their scientist's unique perspectives.
Meredith Woolnough is an embroidery artist from Newcastle, Australia. Her elegant and intricate artistic style takes inspiration from the organic structures of the natural world.
Paired with Dr. Marietta Hartl, a postdoctoral researcher specializing in embryonic development, Meredith's amazing artwork takes inspiration from nature in a completely new way, as she endeavors to capture the earliest stages of life, in knitted threads.
Discover Chapter 1 of the 'Art of Cells' project at thermofisher.com/GibcoLoveYourCells.
Now, please join me and Tony Kulesa on The Long Run.