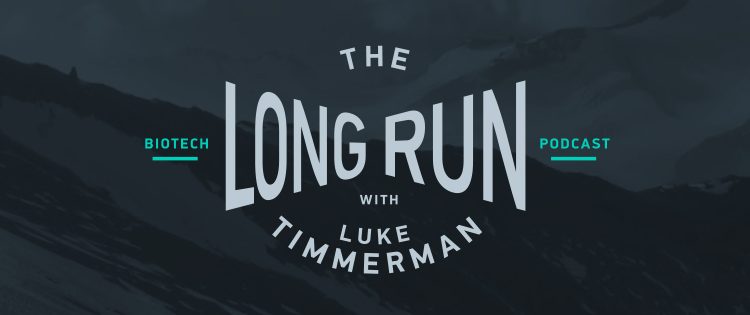 A Remarkable Life in Science: David Baltimore on The Long Run
Today's guest on The Long Run is David Baltimore.
David is one of the most accomplished biomedical scientists – and scientific citizens — of the past 50 years. He recently won Lasker~Koshland Award for Special Achievement. The award was granted "for the breadth and beauty of his discoveries in virology, immunology, and cancer; for his academic leadership; for his mentorship of prominent scientists; and for his influence as a public advocate for science."
It would take way more than an hour to discuss all of this work in depth.
His fundamental work in virology led him down a whole set of interesting paths in immunology and cancer biology.
He won the Nobel Prize in 1975 at age 37.
Now at age 83, Baltimore is in a position to reflect.
In this conversation, we talk about his upbringing, the value of humanities training for scientists, some early career turning points, how he got involved with biotech, and the kind of opportunities he'd like to see open up for young scientists in the future. I think this conversation pairs quite well with the last episode with Tony Kulesa.
Now, before we get started with the conversation with David Baltimore, a word from the sponsor of The Long Run – Answerthink.

Today's sponsor, Answerthink, has been consistently recognized by SAP, one of the largest enterprise software companies, as a top business partner for delivering and implementing SAP solutions for small and midsized life science companies. Their SAP certified solutions designed for the Life Science Industry are preconfigured, rapidly deployable and address fundamental business and IT challenges such as:
Integrating your business applications
Delivering validated reporting
Increasing your speed to market
Support for global rollouts
As well as delivering a fully compliant solutions that meets FDA's strict standards.
Explore how Answerthink can streamline your business processes to ensure growth.
Visit Answerthink.com/timmerman and get a copy of their e-book- "Top Three Barriers to Growth for Life Science Organizations."
That's Answerthink.com/timmerman
And, I'm pleased to welcome a new sponsor this week – Absci.

Absci is all about creating new possibilities in the realm of protein-based therapeutics. What does this mean?
Absci has a fundamentally different approach to drug discovery. It designs and develops next-gen biologics of any modality, from antibodies to T-cell engagers to completely novel protein scaffolds, including a futuristic format it calls "Bionic Proteins."
Because Absci conducts its screens in its scalable production cell line, it collapses several steps of biologics discovery into one integrated, efficient process. Absci also has a unique computational antibody and antigen discovery approach for isolating fully-human antibodies from disease tissues and using these antibodies to identify novel drug targets.
Absci does all this with a powerful combination of deep learning AI and synthetic biology technologies. Absci is already helping some of the best partners in biopharma translate their ideas into drugs. Check them out at absci.com and absci.ai.
Now, please join me and David Baltimore on The Long Run.