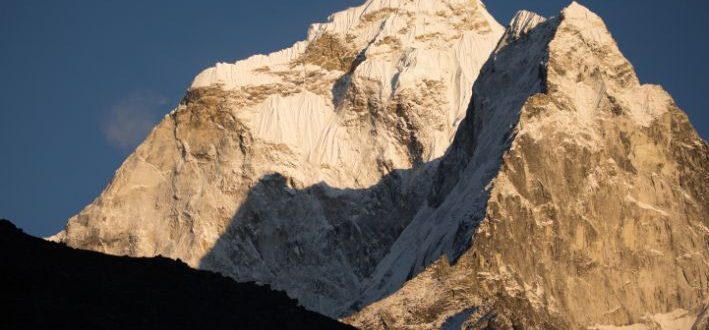 A Trek in the Himalayas for Cancer Research
The biotech community can do extraordinary things when fixated on a goal.
Like curing cancer.
I'm excited to announce today that I'm taking a team of biotech leaders on a mission to raise $1 million for cancer research at Fred Hutch.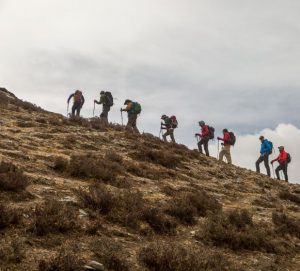 This group will come together on a trek to Everest Base Camp. It's a legendary hike in the Himalayas of Nepal, up to 17,500 feet of elevation. We will be giving back to science, forming meaningful relationships, getting to know the local Sherpa communities, and appreciating the natural wonder of the highest mountain range in the world.
The trip is scheduled for Mar. 23-Apr. 8, 2022.
Each person is committed to raising at least $50,000 for cancer research.
Here's who is on the team:
Luke Timmerman, founder & editor, Timmerman Report
Sam Blackman, co-founder and chief medical officer, Day One Biopharmaceuticals
Pam Tenaerts, chief scientific officer, Medable
Jodie Morrison, venture partner, Atlas Venture
Nim Shah, managing director, K2 HealthVentures
Denise Aronson, founder and CEO, Safety Partners
Jennifer Adair, assistant member, clinical research, Fred Hutch
Leslie Williams, co-founder, president & CEO, hC Bioscience
Ric Anderson, EVP and COO, Washington Holdings; Fred Hutch board member
Aleena Arakaki, postdoctoral researcher, Fred Hutch
Evonne Sepsis, founder, ESC Advisors
Will Peterman, VP of Corporate Development and Strategy, Solid Biosciences
Dave Hoffman, IP attorney, stealth biotech company
Olivier Madec, global head of M&A, Servier Pharmaceuticals
Kannan Karuppiah, senior director, global oncology, Takeda
Regina Salvat, principal, Sofinnova Investments
Grace Huber, student, biomedical engineering, Duke University
Jeff Huber, founding CEO, GRAIL
This trip will be guided by Eric Murphy of Alpine Ascents International. AAI has a 30-year history of guiding trips in Nepal. They were the guides I trusted on my Mt. Everest summit expedition of 2018.
If you'd like to personally support any of the people above, click on their names to go straight to their Fred Hutch fundraising pages. Your donation is tax-deductible, and you'll automatically get a receipt.
If your company would like to sponsor this team, and align your company mission with this once-in-a-lifetime expedition, see me: luke@timmermanreport.com.
Thank you for your support in this moment of possibility against cancer.
Luke