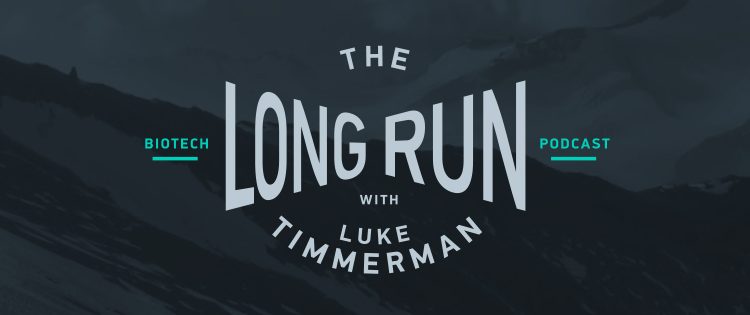 Physician-Scientist-Biotech VC: Vineeta Agarwala on The Long Run
Today's guest on The Long Run is Vineeta Agarwala.
Vineeta is a general partner with Andreesen Horowitz's bio fund.
Vineeta has spent a lot of time on the front lines of an explosion in biological data, and efforts to analyze it to develop better therapeutics, diagnostics and digital health applications. Before coming to A16Z, she worked at GV and Flatiron Health, among other stops.
I first spoke with Vineeta in 2019 when she, along with colleagues at Flatiron Health and Foundation Medicine, published a paper in the Journal of the American Medical Association. The paper focused on non-small cell lung cancer outcomes for patients, based on their tumor genomic characteristics. It's a fascinating piece of work, offering a glimpse into what might be possible for personalized medicine and a "learning" health data system.
See the full JAMA article here.
In this episode, Vineeta talks about her career journey this moment of possibility in biotech, how to make more use of engineering and computation in biotech, and some of the other challenges on her mind as she considers investments in early-stage startups.

Today's sponsor, Answerthink, has been consistently recognized by SAP, one of the largest enterprise software companies, as a top business partner for delivering and implementing SAP solutions for small and midsized life science companies. Their SAP certified solutions designed for the Life Science Industry are preconfigured, rapidly deployable and address fundamental business and IT challenges such as:
Integrating your business applications
Delivering validated reporting
Increasing your speed to market
Support for global rollouts
As well as delivering a fully compliant solutions that meets FDA's strict standards.
Explore how Answerthink can streamline your business processes to ensure growth.
Visit Answerthink.com/timmerman and get a copy of the e-book — "Top Three Barriers to Growth for Life Science Organizations."
That's Answerthink.com/timmerman

Absci is all about creating new possibilities in the realm of protein-based therapeutics. What does this mean?
Absci has a fundamentally different approach to drug discovery. It designs and develops next-gen biologics of any modality, from antibodies to T-cell engagers to completely novel protein scaffolds, including a futuristic format it calls "Bionic Proteins."
Because Absci conducts its screens in its scalable production cell line, it collapses several steps of biologics discovery into one integrated, efficient process. Absci also has a unique computational antibody and antigen discovery approach for isolating fully-human antibodies from disease tissues and using these antibodies to identify novel drug targets.
Absci does all this with a powerful combination of deep learning AI and synthetic biology technologies. Absci is already helping some of the best partners in biopharma translate their ideas into drugs. Check them out at absci.com and absci.ai.
Now please join me and Vineeta Agarwala on The Long Run.