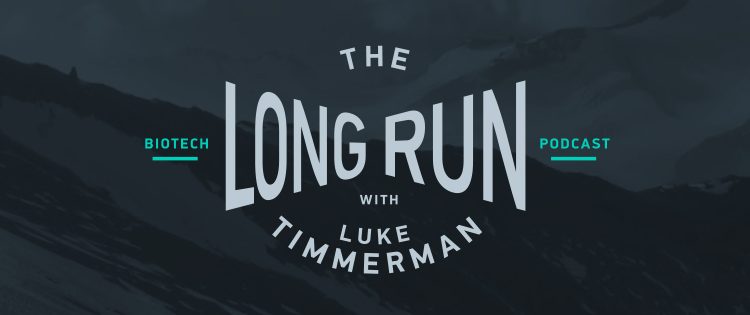 T Cell Therapies for Autoimmunity: Jeff Bluestone on The Long Run
Today's guest on The Long Run is Jeff Bluestone.
Jeff is the president and CEO of South San Francisco-based Sonoma Biotherapeutics. Jeff has a long, distinguished history as an immunology researcher at the University of Chicago and UCSF. He learned over the years how to enlarge his impact by coordinating groups of scientists as an administrator at the Immune Tolerance Network and Parker Institute for Cancer Immunotherapy.
Jeff took the startup plunge a couple years ago to build Sonoma Biotherapeutics. Many listeners of this show are quite familiar with the CAR-T cell engineering revolution that has brought forth some exciting new T cell therapies for cancer. Some of the same tools and concepts are being brought to bear now at Sonoma for a quite different purpose.
Instead of engineering T-cells to attack cancer cells, Sonoma is seeking to engineer T-regulatory cells to help bring the immune system into a balanced state, so it doesn't attack healthy cells or "self."
Listeners can learn more about the company from a February 2020 article on Timmerman Report about Sonoma's Series A financing and founding vision.
Jeff is a brilliant scientific entrepreneur. This conversation provides a glimpse into how he thinks about using the tools of today's biology to do things for autoimmune and inflammatory disease that would have been inconceivable a decade ago.
Now, a word from the sponsors of The Long Run.

Answerthink has been consistently recognized by SAP, one of the largest enterprise software companies, as a top business partner for delivering and implementing SAP solutions for small and midsized life science companies. Their SAP certified solutions designed for the Life Science Industry are preconfigured, rapidly deployable and address fundamental business and IT challenges such as:
Integrating your business applications
Delivering validated reporting
Increasing your speed to market
Support for global rollouts
As well as delivering a fully compliant solutions that meets FDA's strict standards.
Explore how Answerthink can streamline your business processes to ensure growth.
Visit Answerthink.com/timmerman and get a copy of the e-book- "Top Three Barriers to Growth for Life Science Organizations."

Absci is all about creating new possibilities in the realm of protein-based therapeutics. What does this mean?
Absci has a fundamentally different approach to drug discovery. It designs and develops next-gen biologics of any modality, from antibodies to T-cell engagers to completely novel protein scaffolds, including a futuristic format it calls "Bionic Proteins."
Because Absci conducts its screens in its scalable production cell line, it collapses several steps of biologics discovery into one integrated, efficient process. Absci also has a unique computational antibody and antigen discovery approach for isolating fully-human antibodies from disease tissues and using these antibodies to identify novel drug targets.
Absci does all this with a powerful combination of deep learning AI and synthetic biology technologies. Absci is already helping some of the best partners in biopharma translate their ideas into drugs. Check them out at absci.com and absci.ai.
Now, please join me and Jeff Bluestone on The Long Run.