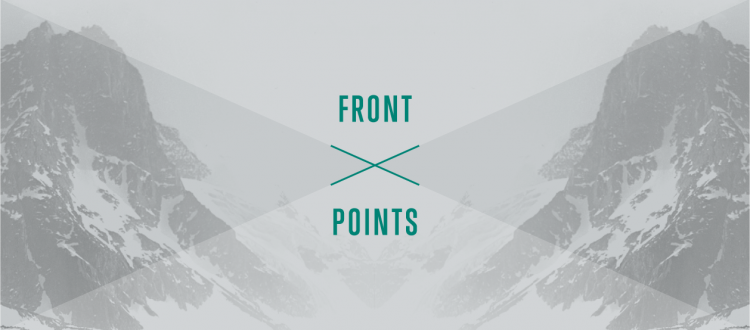 A Small Step on Drug Pricing
Mark Cuban, the billionaire-turned-reality TV star, made news this week with the Mark Cuban Cost Plus Drug Company.
Cuban has been saying for a while that he wants to stick it to the man. The biopharma man.
"I could make a fortune from this," Cuban told Texas Monthly in September. "But I won't. I've got enough money. I'd rather f— up the drug industry in every way possible."
That was the warm-up act. Now we're getting a closer look at what he has in mind.
The Cost Plus Drug company model is simple. It purchases generic drugs, marks them up by 15 percent, and sells them online to consumers. It's a good idea. It doesn't threaten anyone's patents in the innovative side of the biopharma world. It threatens middlemen who make substantial profits, but create little to no value. Most people would call it fair. It's very much unlike the byzantine, opaque and perverse system we have today that most people in the biopharma industry don't even understand.
There's something attractive about a simple, fair approach to drug pricing.
But we shouldn't get carried away patting Mark Cuban on the back for his gift to America just yet. Cuban isn't in the business of discovery and development of new drugs. That messy work – the work that advances human health – is left to others.
What the world needs is a nuanced, balanced act. The trick will be to reduce prices of generic and branded medicines, make them more easily accessible to patients, and keep the incentives for people to develop new ones.
The Cuban model, in a way, is in keeping with the original spirit of the Hatch-Waxman Act of 1984 that created the generic small molecule pharmaceutical industry. But it's a small bite at the apple if you think about the types of drugs we are developing in the 21st century.
Cost Plus won't help solve the biosimilar pricing problem. It won't get us to cheaper cell and gene therapies down the road. It doesn't fix our broken health insurance system, in which people pay through the nose every month in premiums, and then are expected to pay a bundle more in co-pays and sky-high deductibles whenever they actually need healthcare. It doesn't clamp down on the runaway spending and price increases at hospitals (see the latest from the Massachusetts Health Policy Commission, for what Mass General Brigham charges).
For now, in the early days, the Cuban Cost Plus Drug Company has 100 generic medicines for sale. Some of its initial batch of drugs appear to be offered at modest discounts that could probably be found at the local pharmacy. Others are available quite cheap. The breakthrough drug for chronic myeloid leukemia from two decades ago, imatinib, is now generic. It's available at Cuban's store for $17.10 for a month's supply. That's down from the usual $2,502 (can someone explain that indefensible price for a generic drug?).
The cholesterol-lowering drug atorvastatin – once marketed as Lipitor, the top-selling drug in the US — is also available dirt cheap. UCSF cardiologist Ethan Weiss was impressed.
I hope the Cost Plus Drug Company can gain access to a lot more medicines, build up a loyal customer base in the millions, and use its growing purchasing power to extract even better prices from generic manufacturers. That would be a way to help more people struggling to pay the bills.
It's nice to look at this all play out and applaud. But that's part of the problem. We talk, talk, talk, see something we like, click like, and move on to the next shiny thing, the next raging controversy. Too many people are watching from the bleachers, cheering and booing the heroes and villains, all while furtively hoping someone else will get in the arena to do the hard work.
Our culture craves the quick and easy solution, the shortcut, the silver bullet. Cuban will get a lot of attention in part because his message — there's a simple solution! — appeals to this base desire for a simple one-and-done answer.
But if we think this billionaire or any other billionaire is going to ride to the rescue and solve the drug pricing problem for us, or fix the broken US healthcare system, then we're fooling ourselves. Ask Jeff Bezos. Indulging in this fantasy is another way of letting our elected officials off the hook, letting ourselves off the hook, and kicking the can a little further down the road.
We don't need more snide Tweets and hot takes. We need more people grinding behind the scenes to rebuild our institutions and repairing our social fabric. This means smart people from the public and private sector – people of talent and decency – working together. Even if that means working with people who we disagree with, and who sometimes hold views we find abhorrent. That's the work required for those of us who care about democratic self-governance of the sort we've had for more than 200 years.
It might sound too daunting now. We're in the middle of a bleak COVID-19 wave in the dark of winter. But if we don't rally around solving big problems for the common good, when will we? We have been kicking the can down the road for a long time. We know we can't count on a billionaire celebrity entertainer to come in with a catchy slogan and fix things for us.
Financings
Boston-based Akili Interactive, the digital therapeutics company that won a trailblazing FDA approval for pediatric ADHD, said it's going public through a SPAC merger. The company is getting a $412 million in gross cash proceeds, including $100 million from Social Capital, the fund led by Chamath Palihapitiya. (TR coverage of Akili, Aug. 2020).
Amsterdam and Boston-based Leyden Labs raised $140 million in a Series B financing led by Casdin Capital and GV. The company is working on treatments to fight respiratory viruses, and it's thinking about doing something the current vaccines aren't good at – inducing mucosal immunity in the nose and throat membranes. The company has in-licensed PanFlu, a program developed by Janssen Pharmaceuticals against influenza A and B.
New Haven, Conn.-based Simcha Therapeutics raised $40 million in a Series B financing led by SR One. The company is taking its newly engineered form of IL-18 into the clinic for solid tumors. (TR coverage)
Emeryville, Calif.-based Kyverna Therapeutics raised $85 million in a Series B financing led by Northpond Ventures. It's working on engineering CAR-T cells for autoimmunity. (TR coverage)
Cambridge, Mass.-based Cellino Biotech raised $80 million in a Series A financing led by Leaps by Bayer. It's developing automation systems for cell therapy.
South San Francisco-based Fluidigm received a $250 million strategic capital infusion from Casdin Capital and Viking Global Investors. As part of the reboot, the company brought in Michael Egholm as CEO. He's the former chief technology officer at Danaher Life Sciences. The company is also changing its name to Standard BioTools.
San Mateo, Calif.-based Sierra Oncology, after releasing positive Phase III results for its myelofibrosis drug candidate, raised $135 million in a stock offering at $27 a share.
South San Francisco-based Septerna raised $100 million in a Series A financing led by Third Rock Ventures. The company is working on small molecules against GPCR targets.
Vancouver, BC-based Zymeworks, the antibody engineering company, raised $100 million in a stock offering at $8 a share.
Cambridge, Mass.-based Epizyme raised $85 million in a stock offering at $1.50 a share.
Emeryville, Calif.-based Metagenomi raised $175 million in a Series B financing to advance its in vivo and ex vivo gene editing systems, and to expand its automation and manufacturing capabilities. PFM Health Sciences, Farallon Capital Management, and a leading global investment firm led the financing.
Massachusetts biotech firms raised a record $13.7 billion in venture capital in 2021. Wow. (Boston Globe)
Data That Mattered
San Mateo, Calif.-based Sierra Oncology, which picked up its lead asset in a Gilead garage sale, showed positive Phase III clinical trial results for momelotinib for myelofibrosis. The drug was tested in patients were who symptomatic, anemic, and had previously been treated with an approved JAK inhibitor. The Sierra drug, orally bioavailable JAK1, JAK2 and ACVR1 / ALK2 inhibitor, hit all primary and secondary endpoints. Sierra seized on the momentum from its rising stock price, and raised $135 million in a stock offering at $27 a share.
Regulatory Action
UK-based Immunocore won FDA approval for tebentafusp-tebn (Kimmtrak) for unresectable or metastatic uveal melanoma. It's the first T cell receptor therapy approved by the FDA, and the first bispecific T cell engaging therapy for a solid tumor.
Gilead Sciences said the FDA has placed a partial clinical hold on its anti-CD47 antibody program, magrolimab, in combination with azacitadine. There appeared to be more unexpected serious adverse events in the treatment group than the control group, although Gilead didn't specify what they were. The drug is being tested for myelodysplastic syndrome (MDS) and acute myeloid leukemia. The hold casts some doubt on the program, which Gilead paid $4.7 billion to obtain through its acquisition of Forty Seven.
New York-based TG Therapeutics said its lead program, a combo treatment for chronic lymphocytic leukemia and non-Hodgkin's lymphoma, went on a clinical hold. The disclosure was made at an investor conference, and in writing through an 8-k filing with the SEC.
South San Francisco-based Cortexyme said the FDA placed a clinical hold on its atuzaginstat program, which is being evaluated for Alzheimer's and Parkinson's disease. The company said it's doing a cost-saving plan, and will prioritize its next-generation program for Alzheimer's.
Wilmington, Delaware-based Incyte said it is withdrawing the New Drug Application for parsaclisib, a PI3kinase delta inhibitor for lymphoma, after meetings with the FDA. The company called it a business decision based on the confirmatory study requirements from regulators.
Merck said it received a Complete Response Letter from the FDA, saying it wouldn't approve its experimental drug for chronic cough, gefapixant. The drug was approved in Japan.
Gilead withdrew idelalisib (Zydelig) from the US market for two indications, after failing to complete the required post-marketing studies outlined when the drug received Accelerated Approval from the FDA in 2014. The drug will still be indicated for chronic lymphocytic leukemia.
Science
Science of SARS-Cov-2
Epidemiology
Trends in Disease Severity and Health Care Utilization During the Early Omicron Variant Period Compared with Previous SARS-CoV-2 High Transmission Periods — United States, December 2020–January 2022. CDC Morbidity and Mortality Weekly Report.
Science Policy
Vaccines
Personnel File
Belgium-based Galapagos NV hired Paul Stoffels as CEO. He's the former chief scientific officer of Johnson & Johnson, and was closely involved in the founding of Galapagos more than 20 years ago. He replaces Otto van de Stolpe, who is retiring.
The Bill & Melinda Gates Foundation, the world's largest philanthropy and a power player in global health and development, added a few new members to its board of trustees to shore up its rather shaky institutional governance in the wake of Bill & Melinda's divorce. Gates Foundation CEO Mark Suzman is joining the 6-member board of trustees, along with Zimbabwean telecom billionaire Strive Masiyiwa, Minouche Shafik, director of the London School of Economics and Political Science; and Thomas Tierney, co-founder and co-chair of The Bridgespan Group, a philanthropic consulting firm. (Associated Press). For background on why the foundation needed to make this move, see this editorial from May 2021 in Project Syndicate by a couple of foundation veterans — Alex Friedman and Julie Sunderland.
Cambridge, Mass. and Switzerland-based Enzyvant hired Johanna Rossell as chief commercial officer. The company won FDA clearance in October to market a tissue-based regenerative therapy for an ultra-rare and life-threatening pediatric immunodeficiency. She most recently worked at Biogen on the ill-fated commercial launch of aducanumab (Aduhelm).
The Cystic Fibrosis Foundation, based in Bethesda, Maryland, hired Steven Rowe as its chief scientific officer.
Boston-based Expansion Therapeutics, the RNA medicines company, hired Sudhir Rao as senior vice president of business development.
Seattle-based Chinook Therapeutics, the developer of precision medicines for kidney diseases, hired Charlotte Jones-Burton as senior vice president of product development and strategy.
UK-based F2G, an antifungal developer, hired Mark Baglin as chief commercial officer and Janelle Anderson as chief business officer. Sylvie Gregoire joined as Non-Executive Director.
Philadelphia-based Adaptimmune hired Cintia Piccina as chief commercial officer.
Deals
South San Francisco-based Atara Biotherapeutics sold its operations and manufacturing facility in Thousand Oaks, Calif. to Fujifilm Diosynth Biotechnologies for $100 million upfront. The deal will lower Atara's operating costs, keep skilled manufacturing and quality people on the job, and allow for Atara to have flexible access to facility to meet its cell therapy manufacturing needs for as long as 10 years.
Our Shared Humanity
Strategy
Kudos
The Genetics Society of America announced a series of awards this week, honoring Michael Lynch of Arizona State University, Margaret Fuller of Stanford University, Shirley Tilghman of Princeton University, and Harmit Malik of the Fred Hutchinson Cancer Research Center.